Backstory: The Judicious, Inc. 1,000 Tree Challenge
To make things a bit neater, we moved all our receipts from One Tree Planted to this page:
Judicious, Inc. Receipts
Here's proof of our first batch of 250 trees!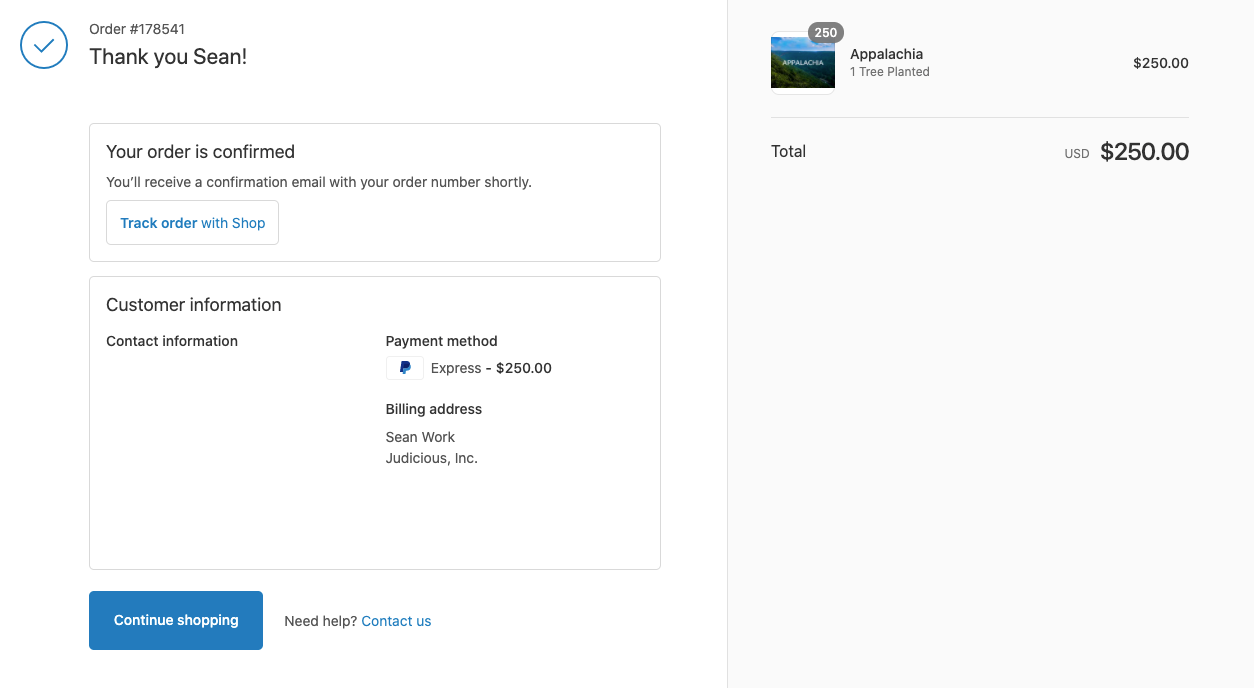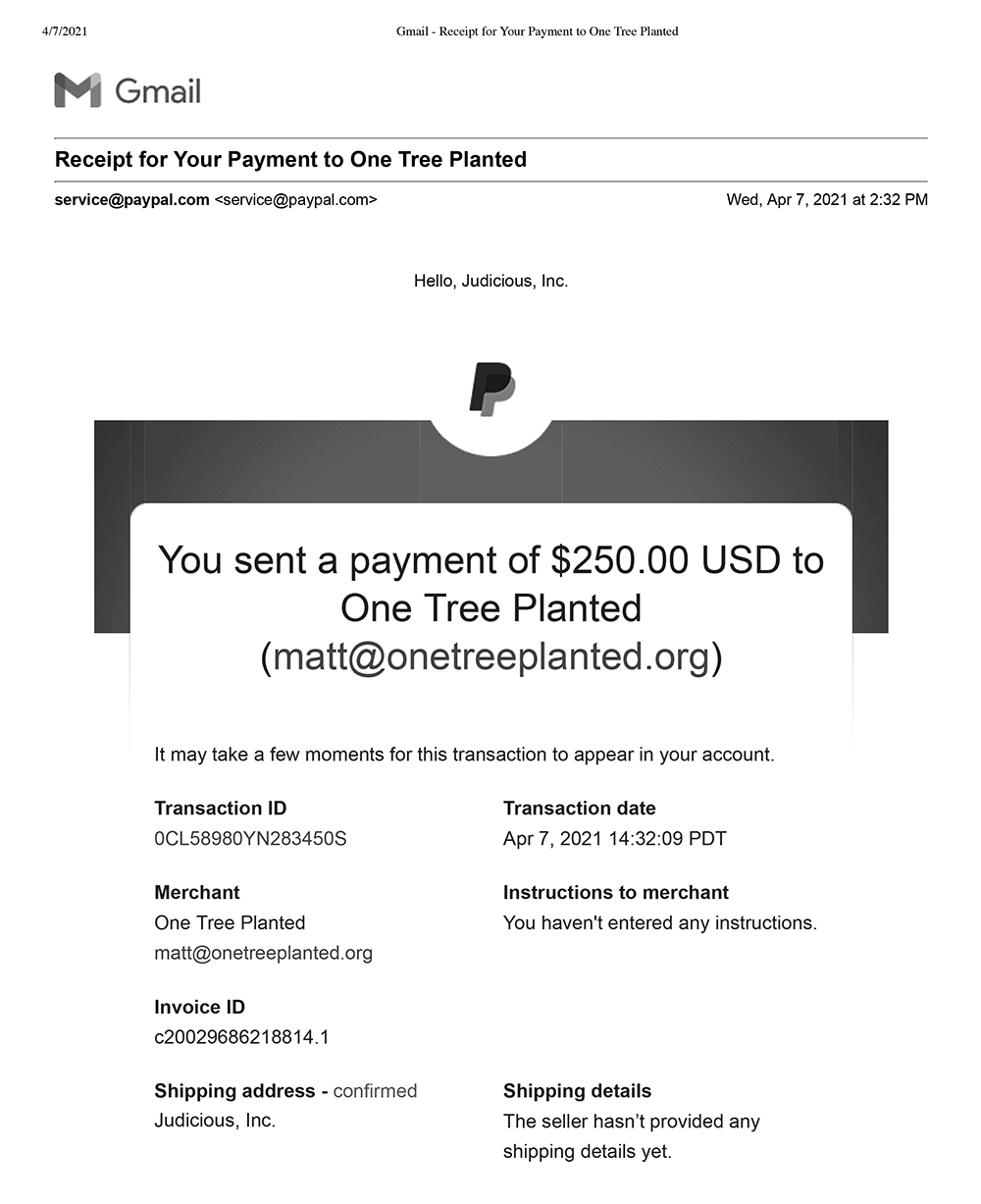 Here's the next batch! 500 trees! (says 100 but the QTY is 5)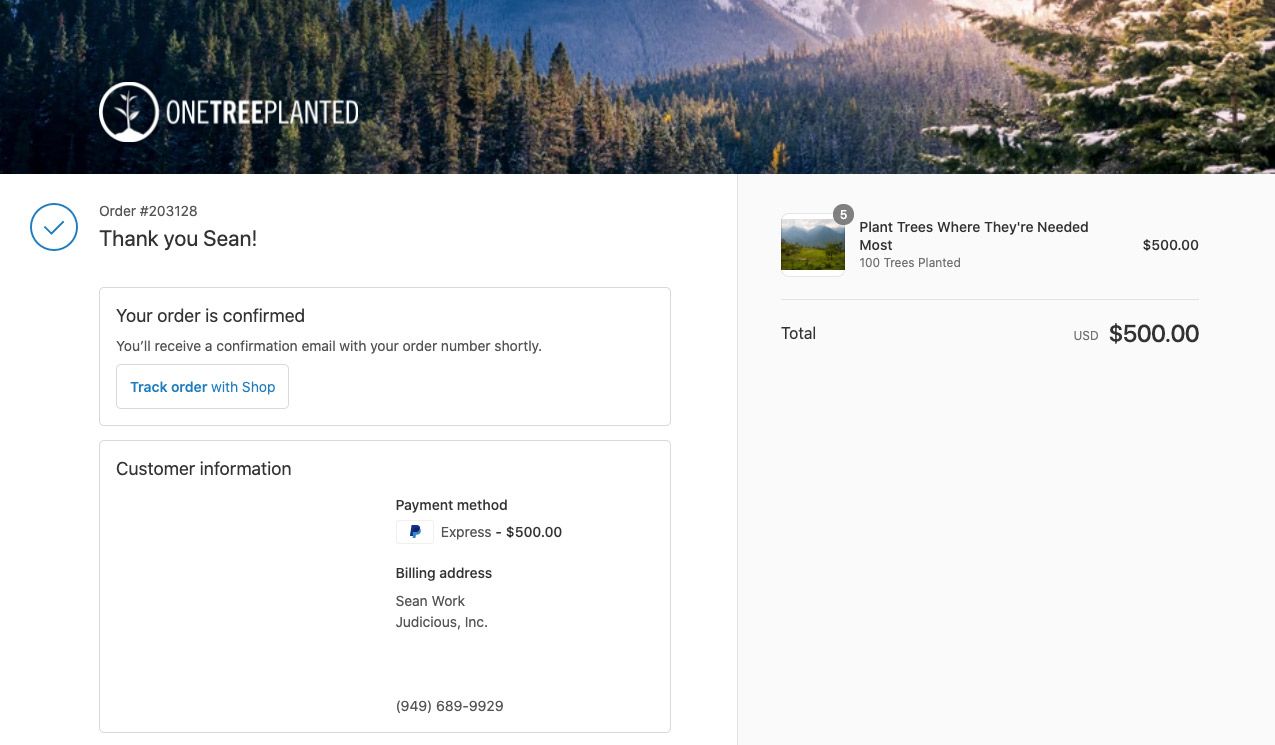 …And 300 more!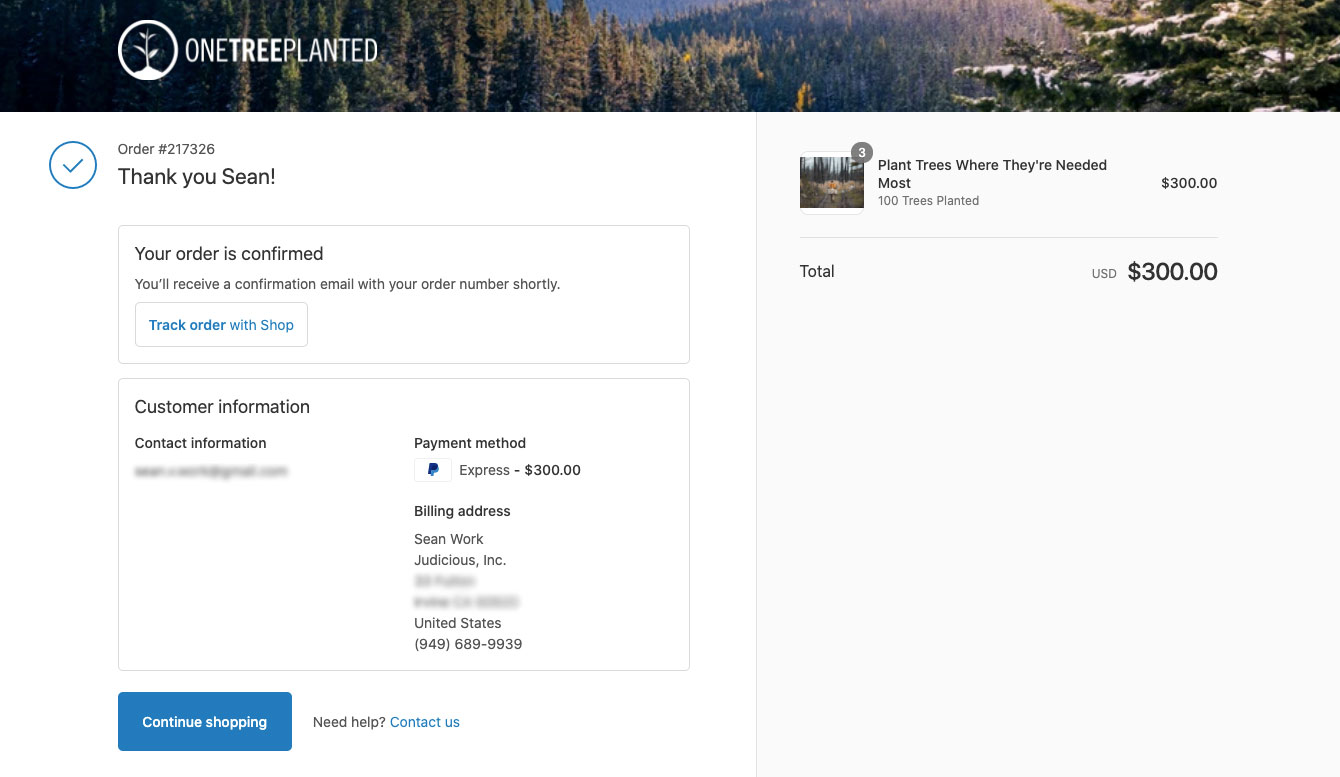 We hit our goal of 1,000 trees. We actually went a little past it and hit 1,050 trees!