When your business moves, copies of the old address and contact information remain in Google, and in other places like local news sites and business directories. But what can happen is your new address will start trickling into other online databases and directories – sometimes, without you even knowing it. To Google, it now looks like you have two business addresses — for the same business.
Unfortunately, this makes your business data look less accurate to Google. The results can be disastrous: Google sends less traffic your way, moves you down the page and doesn't show you in local searches or on Maps.
And that's a ton of space at the top of the Google results page that you're losing out on.
It's a good idea to have a firm like Judicious, Inc. handle this process because we'll also make sure:
All the "first page real estate" your business is entitled to gets grabbed by you (this blocks out competitors from showing up or results that are not related to your business).
We make sure people find you when they type in your business name.
We make sure people find you when they search for your professional name (if you're a doctor, lawyer or someone that markets their personal name and not business name).
The results are more traffic and eyeballs from search engine visits. As well as blocking out potentially negative results. But the most important reason for doing this is to make sure your messaging and value proposition is being displayed in search engine results instead of random strings of text Google and other search engines use.
Remember, search engine optimization is marketing. The number one rule in marketing is to have a consistent brand experience and consistent messaging throughout everything your brand or business touches.
Need help with this? Schedule time to chat with us below:
NAP+W (Name, Address, Phone Number + Website)
When you move, your NAP gets scrambled.
NAP is Name, Address, Phone number.
Google sees you as more trustworthy if your NAP appears in multiple places and is identical across all sources.
If you have exactly the same address, business name, and phone number across eight or ten local directories, plus Google My Business, Google Maps, and so on, Google sees you as being a legit business. A lot of different people agree that you are who you say you are, and you are where you say.
NAPs are a little bit fraught at the best of times. Every directory has slightly different information or stores it slightly differently, but Google basically wants this data to be identical. If you're Bobs Carpets in one location and Bob's Carpets in another, you've got problems. Same if your phone number is laid out differently. They're that pedantic.
Say you were talking to someone you know as Frank and someone walks past and greets him:
'Hey Mike!'
Huh?
Immediately this person seems much less trustworthy. That's kind of what's happening when your NAP gets tangled.
And when you move, it almost always does. The vast majority of small businesses don't know where they're listed and already have slightly inaccurate listings that aren't doing what they could be for the business.
What should you do first?
The first thing to do is figure out how your business details were originally recorded, when you first incorporated or registered it. If you have branches, check where the branches are registered. This varies across the USA, but in California:
DBAs (Doing Business As; alternate names for separate places or parts of your business) are registered with the County
Corporations, including those for professions that are required to form Professional Corporations such as lawyers and doctors, are legally created by filing Articles of Incorporation-General Stock (Form ARTS-GS) with the California Secretary of State
LLCs (Limited Liability Companies) are registered using Form LLC-1, with the California Secretary of State
Next, do a web search for the old details to find places where you're listed inaccurately.
Create a spreadsheet from which you'll copy and paste your NAP information. You should include everything you think you're likely to need:
Business name
Business address
Business phone number
Business email
These should be pedantically, precisely accurate and you should always fill them by copying directly from this sheet, so they're always 100% the same everywhere.
Getting NAPs right at home
Get your NAPs right on the core of your business' search presence: your website and your associated Google profiles.
For your own website, it should just be a question of checking the text against your spreadsheet and changing it if it differs. It matters because this is often where third parties will get their info from. If you get it wrong so will they. Google will also take it into account.
Make sure you look in the header and footer sections, About Us page and Contact Us page: anywhere your information is displayed.
If you're using WordPress or another CMS and it lets you set your own snippets or meta descriptions, check those. And don't let content slip by either — whether it's widgets in blog posts, or the actual text, make sure your NAPs are consistent across your own website.
You can usually find every page that features your NAPs by searching in Google:
site:yourbusiness.com your town
You should also address your Google My Business/Google Business Profile listing. This is where Google draws the data it uses to assign places in the maps carousel at the top of the search results page. So it's pretty important! Again, it needs to be consistent with all other sources; since it's under your control, it makes sense to deal with it first.
NAPs on Google My Business/Google Business Profile
Google announced at the beginning of 2022 that it would be replacing GMB with Google Business Profile.
For the future, there will be two experiences separated by the number of business locations. If you're a multi-location business, you'll get something similar to the classic GMB experience with a dedicated website to control multiple listings, one for each of your business locations. This will be called Google Business Profile Manager.
If you're a single-location business, you'll have a different experience, called Google Business Profile, which works a little differently.
In both cases, changes will be relatively minimal: this will still be your business' main presence on Google's platform. And if you already have a listing on GMB it will be carried over to the new service. All good news if your listing is correct. But it doesn't solve your problem if your listing is inaccurate.
Logging into an existing Google Business Profile
If you already have a Google My Business listing you can still access it via Google Business Profile and make any changes — such as tidying up your NAPs. I recommend at least skimming the guide to claiming your listing too; everything you can do for the first time when you claim your listing is also something you can adjust if you already have a profile.
Here's how to log into your profile if you already have one:
Go to https://www.google.com/intl/en_us/business/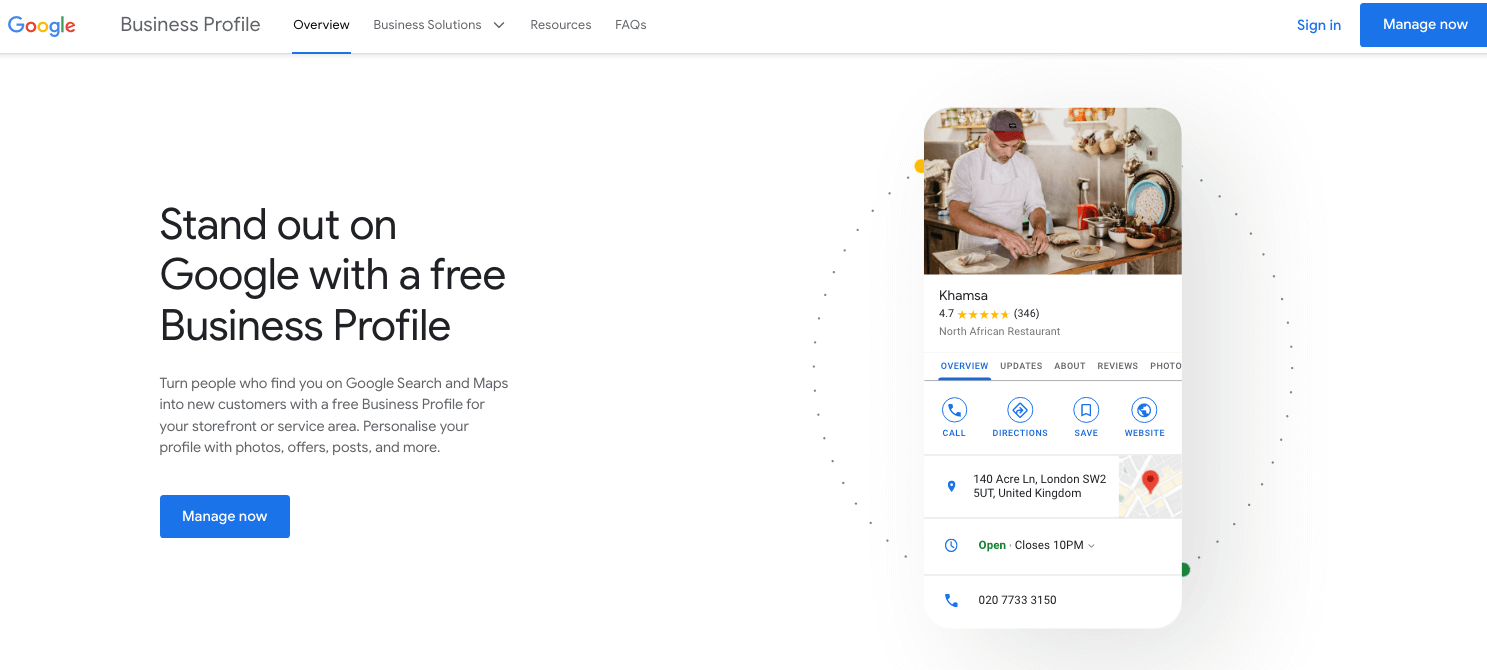 If you're using a Google account that matches your business you can just go to Manage Now; if not, go to Sign in and enter your login details.
You should see your business listed like this: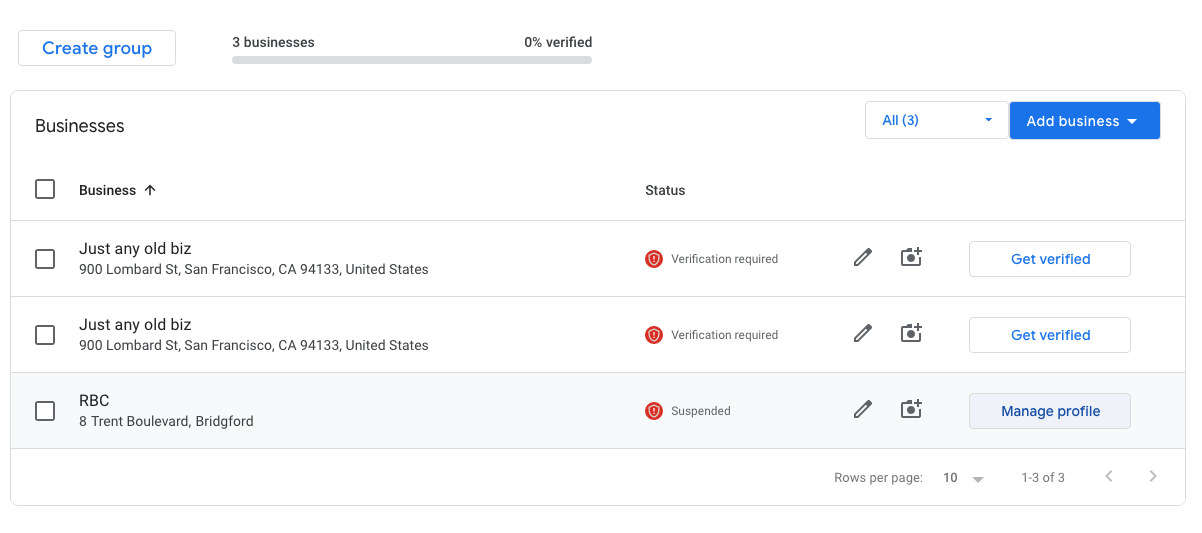 Notice that here, there are three businesses listed and they're all flagged. That's not a big problem for me because one is old and two are made up for this post. But if your actual business has multiple listings, and you're a single-location business, you need to delete them until there's only one. Pick the one with the best reviews, or that performs best in search. Delete businesses by selecting them, then going to Info>Close this business on Google.
If you're editing an existing profile, you can change your business details by clicking on the pencil icon in the main business listings page:

From here, you can change all the details about your business, including what you're called, what you do, your description and your address.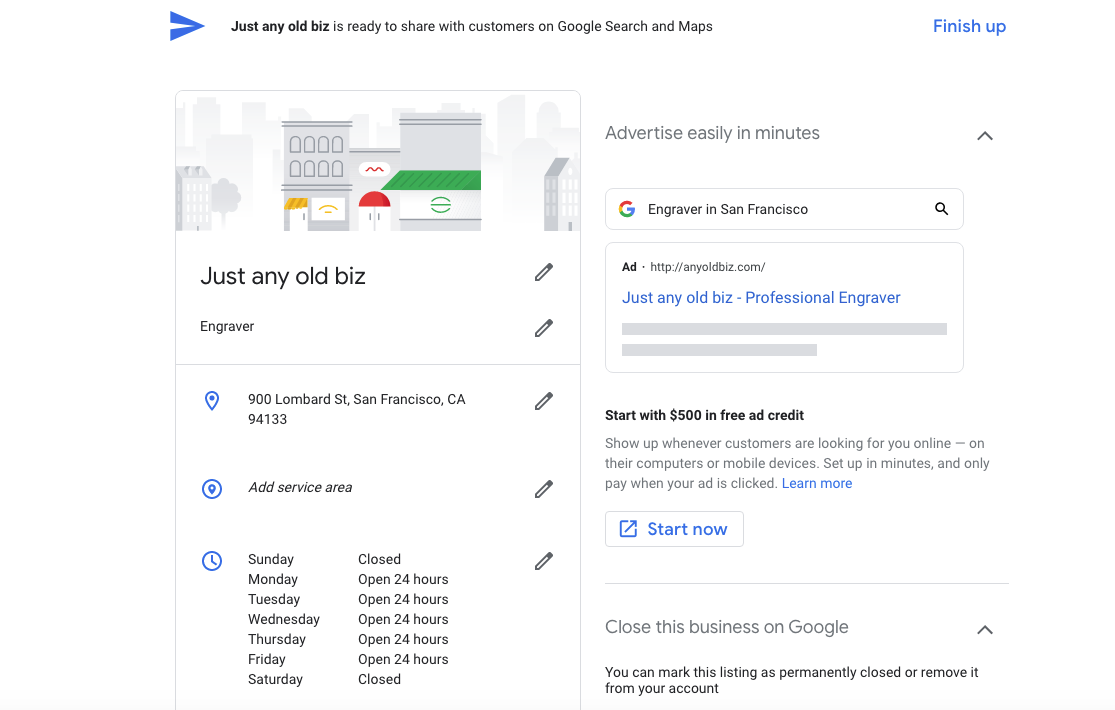 You can also edit from the homepage by clicking Info in the menu on the left.
Claiming a new listing on Google Business Profile
Here's how to claim your listing if you're a single-location business:
Search Google for your business address, then move over to maps by clicking on the map in search results: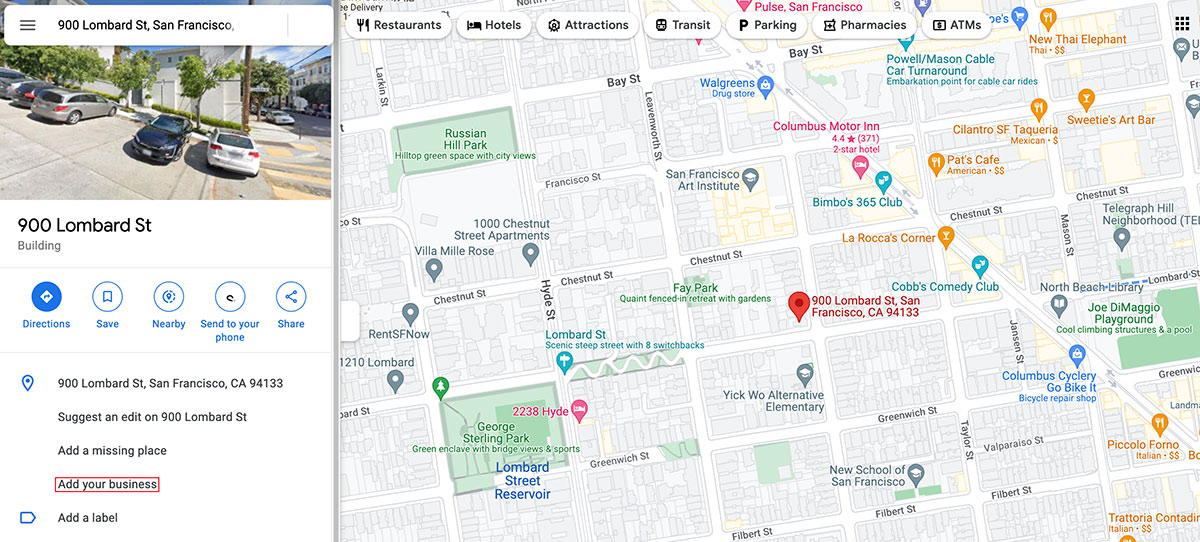 Select Add your business, and you'll see: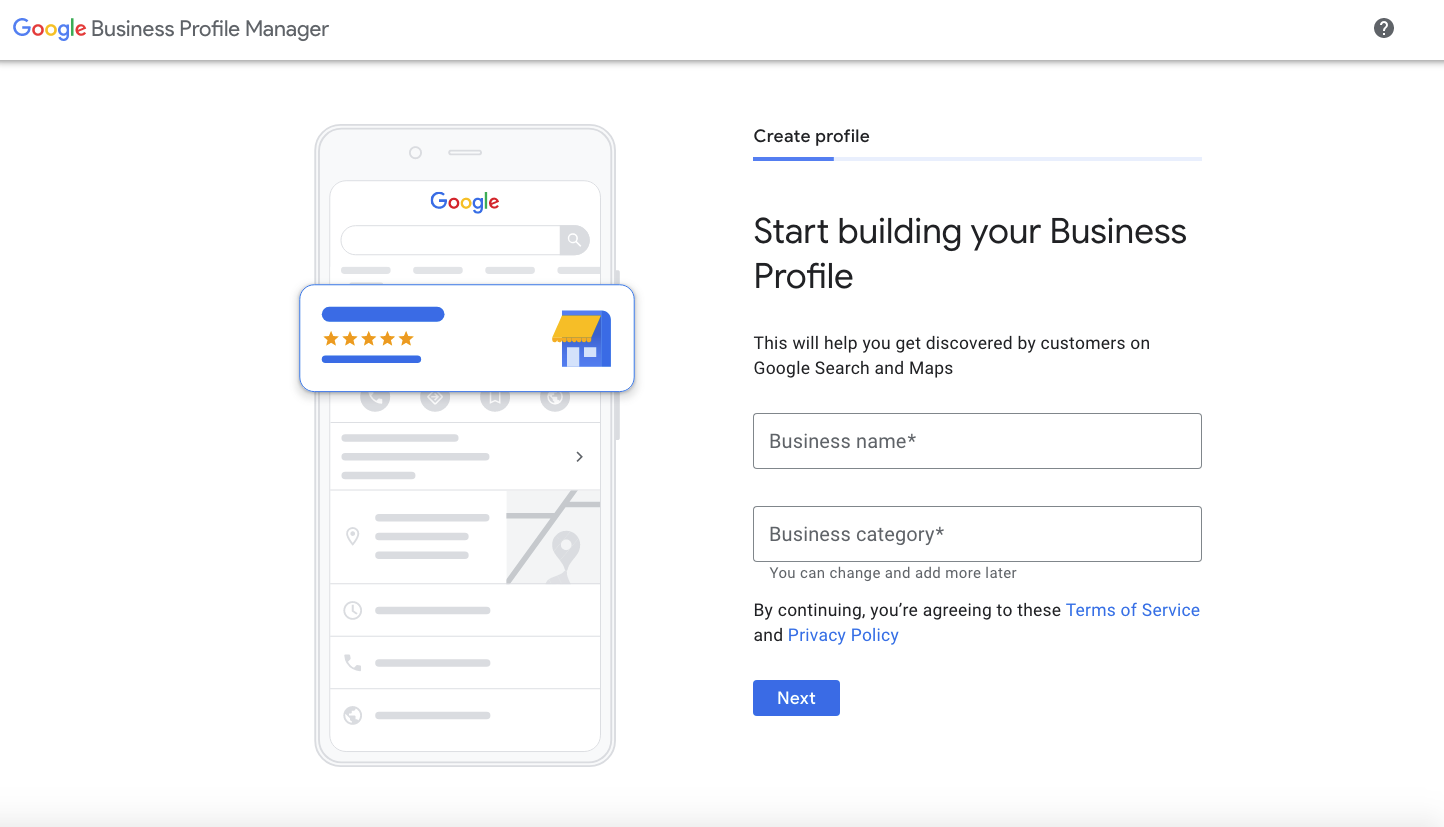 You can enter any business name. You can also enter any business category. When you do, Google will offer you a dropdown that lets you choose from existing categories. Look around and find something that seems to fit.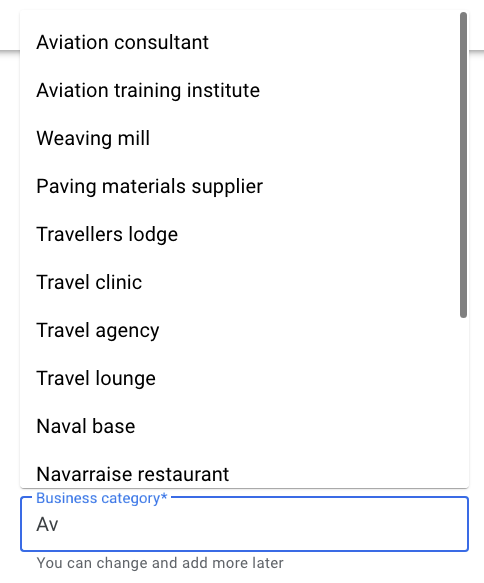 There are often going to be multiple options that cover parts of what you do. The best answer you can give here is the one that matches what you do best, covers the majority of the services your business offers, or is the one you think people are most likely to search for.
You'll be asked if you want to create an address for your business.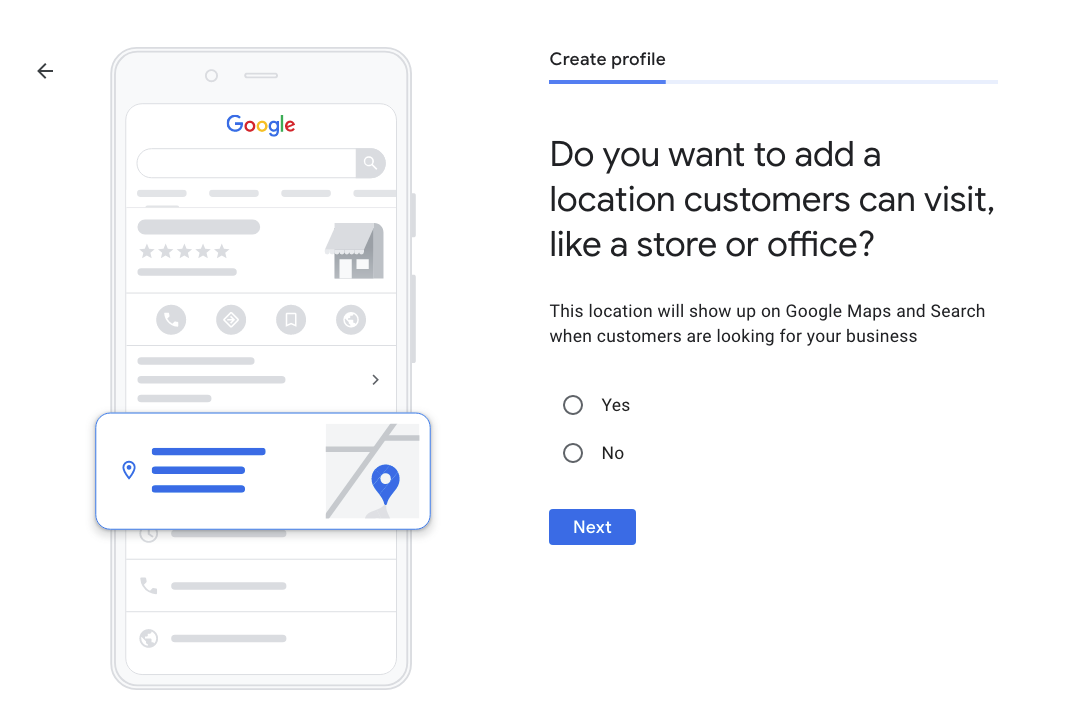 We want 'yes.' Fill this form in:
Next, you'll be asked if you have the kind of business where people can visit your office, or where you make deliveries: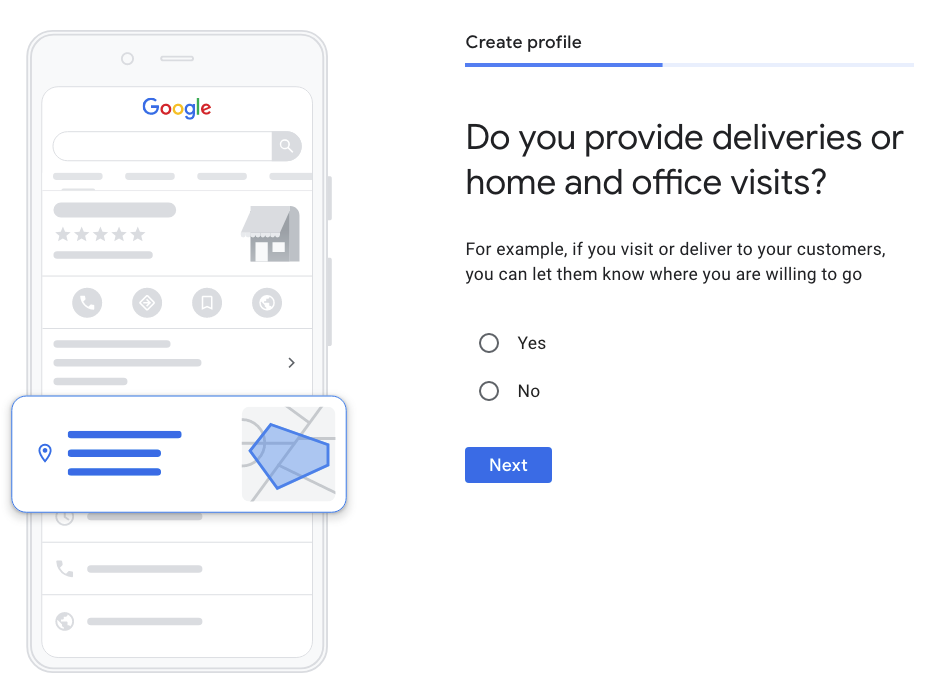 If you're a storefront or the kind of professional who does business in person — a massage therapist, for instance, or many lawyers — you'll want to indicate that you're OK with foot traffic. If your business isn't physically open to the public, and instead you're open by appointment or offer delivery or visits, you should indicate that.
If you do, you'll be asked, 'where do you serve your customers?' Don't be tempted to type in as many locations as possible. It seems logical but it actually confuses search engines and searchers. You can choose the whole country, or you can choose states, cities, metro areas, ZIP codes and more. Be as accurate as you can; you'll show up in searches based on your proximity to the searcher's location, and you really don't want search traffic and leads from people on the other side of the country if you can't possibly help them!
You'll get the chance to add a website and contact details: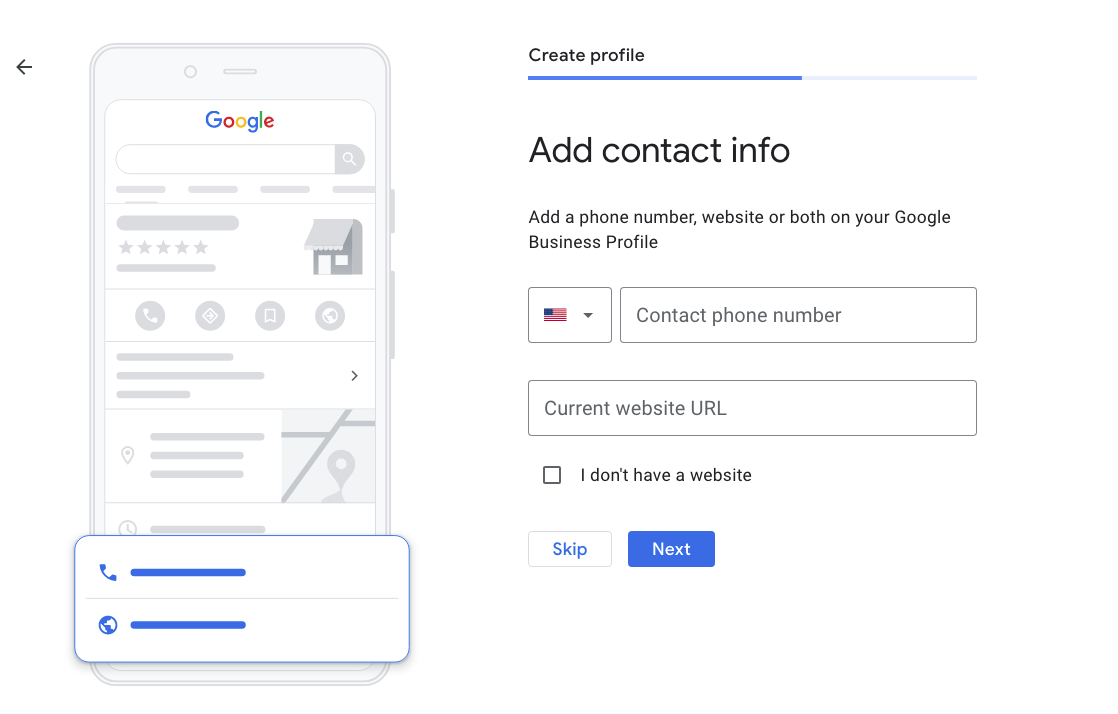 Then asked to verify, by email or phone. The final stage of verification is a postcard to your address, because it makes the fact that your business is located at a specific address very hard to fake. It usually takes about five days. You can choose to skip this and continue creating your profile, though you won't be able to publish it until it's verified. I've chosen to do that because I made up a business to fill this in so I could show you. The address is where Vertigo was filmed, and the phone number is the IRS.
You can choose the services you provide: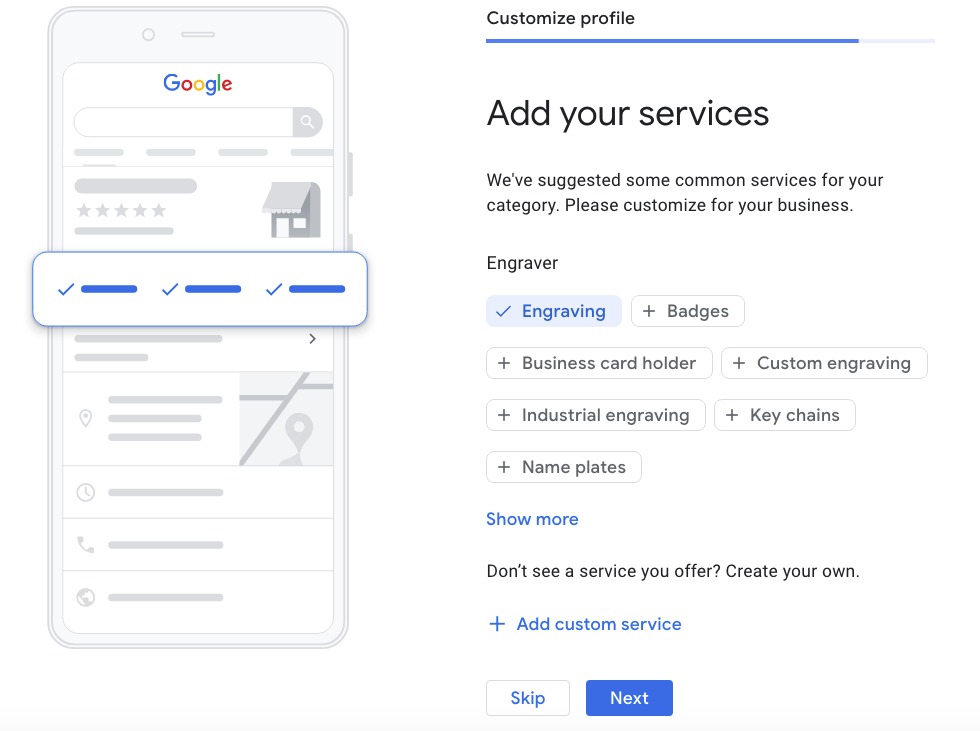 …and choose business hours.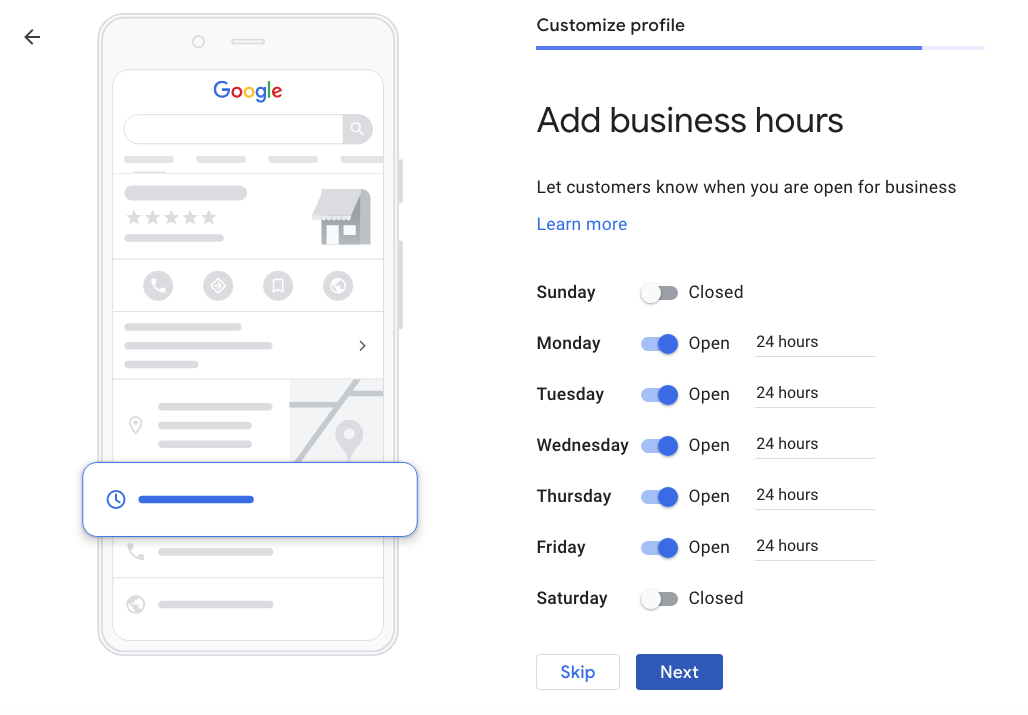 You can also choose whether to accept instant messaging across Google from prospects.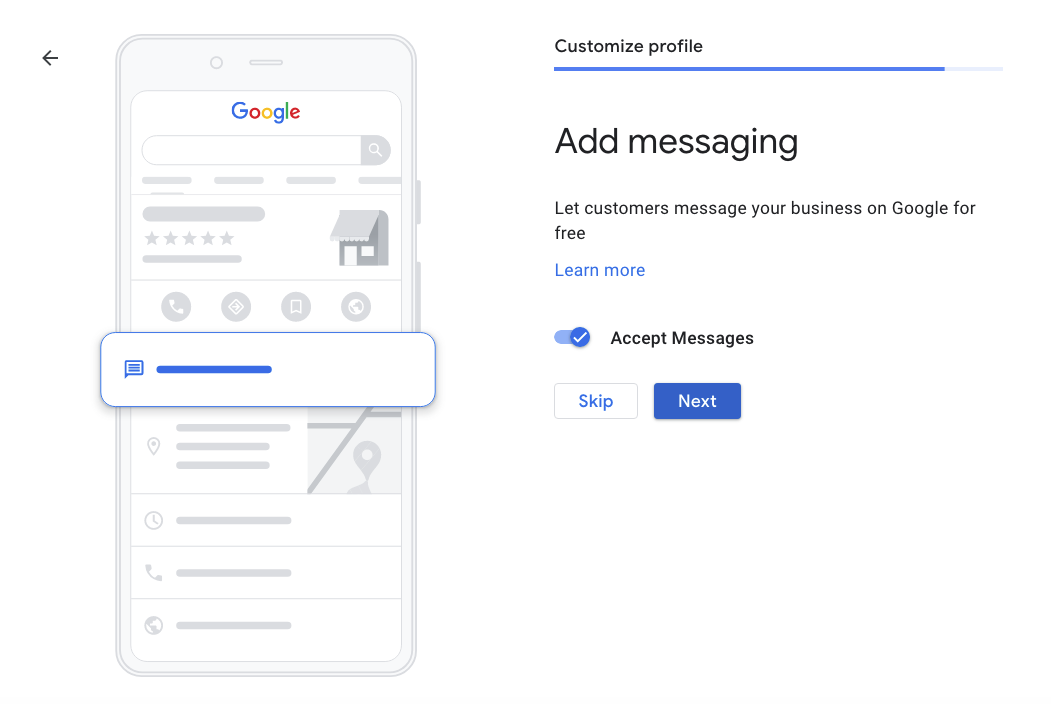 Next, add a business description. This is a copywriting job, where you have the chance to state the benefits of your business, not just the 'nuts and bolts.' You need to think about what will make your business sound the most inviting to potential customers. There's no evidence that adding keywords here makes any difference, but it can't hurt since the most relevant keywords will be a simple description of your business.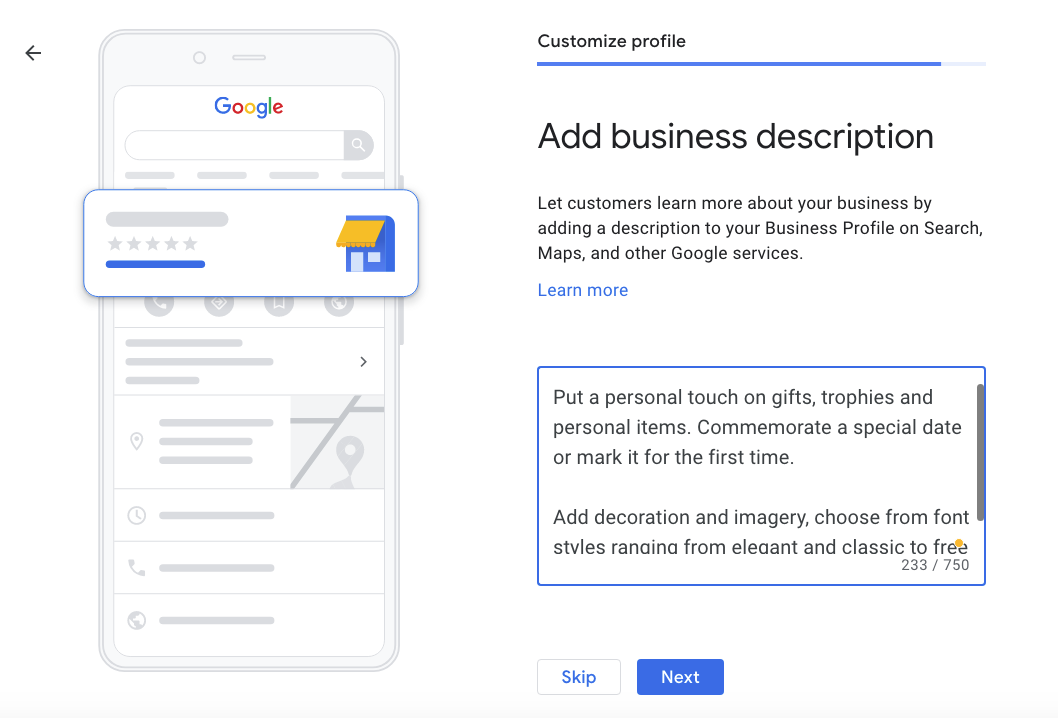 You also need to tread carefully: Google has a list of prohibited content that includes pricing details, special offers, and a host of other things. Some of them are common sense, others not so much.
You can add photos, which will be visible to searchers if they visit your listing. They could also be displayed across Google — including in search. It's definitely a good idea to add at least one or two. They don't have to be photos of people, they could be screenshots or images of your completed work if you're a craftsperson or you operate a repair business, for instance.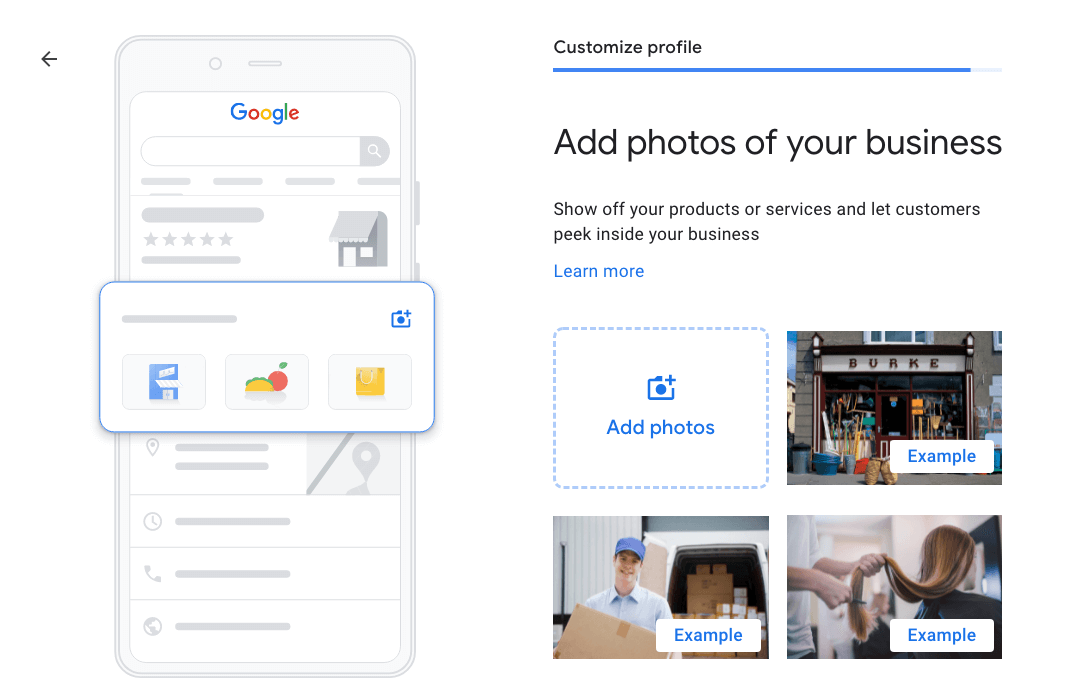 At this point, Google will start asking you if you want to set up a Google Ads account and start advertising with them. I wouldn't recommend getting into this without significant preparation and skill, because for many people it's a money sink that never delivers the kinds of returns they hope for.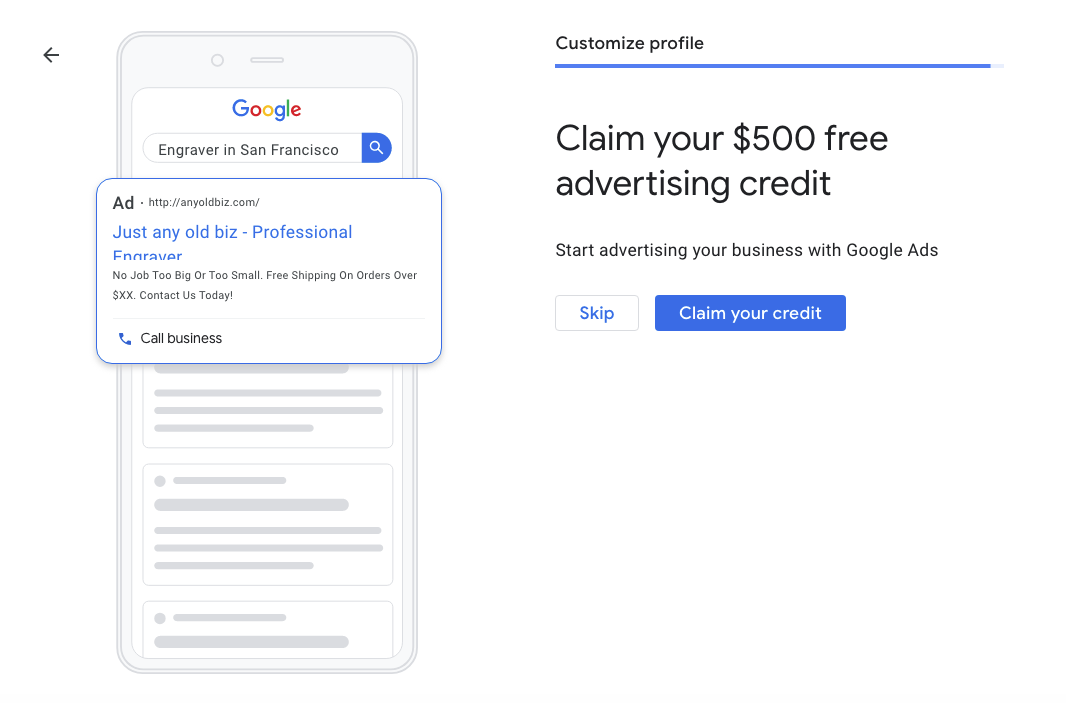 Now, you'll see a page showing your near-complete Google profile.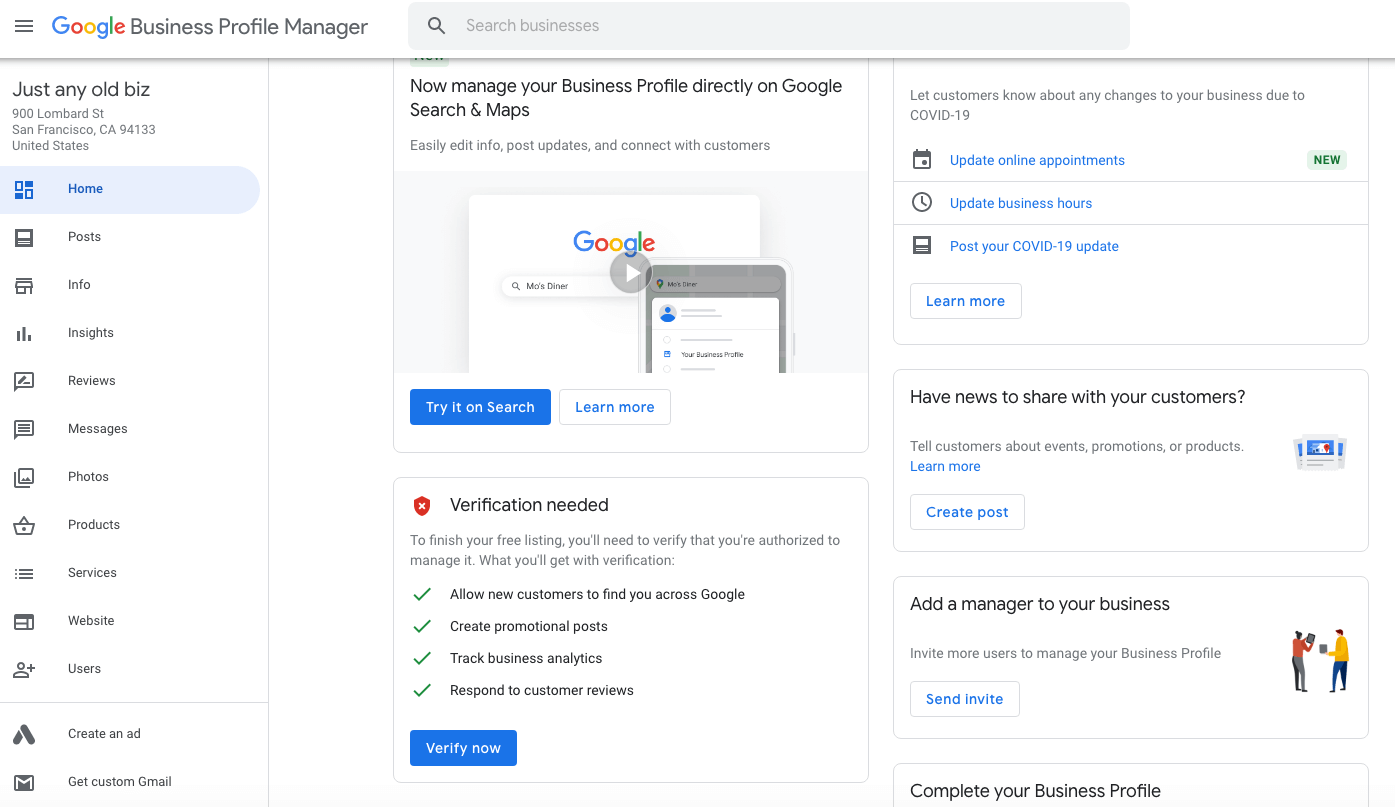 If you already have an existing Google My Business profile, it will have been ported over automatically to Google Business Profile. But you should still check that your NAPs line up with what's displayed on your website. Remember the best way to do that is to copy and paste direct from a spreadsheet.
Google Business Profile links to your website. If you don't have one, it makes one for you. You can see that by going to Website in the menu on the left.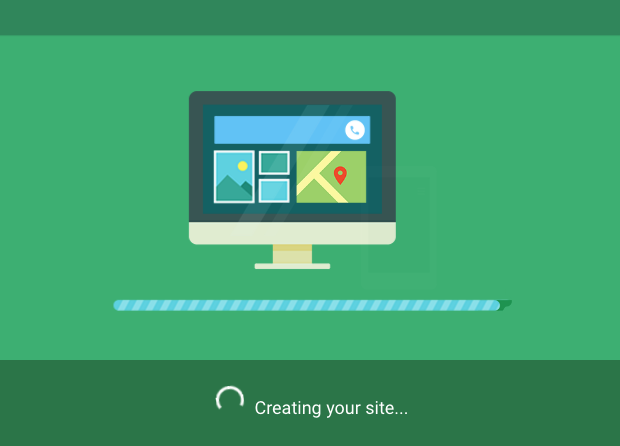 It automatically builds a site for you in Google Sites. While there are worse options you probably want to link to your actual website here.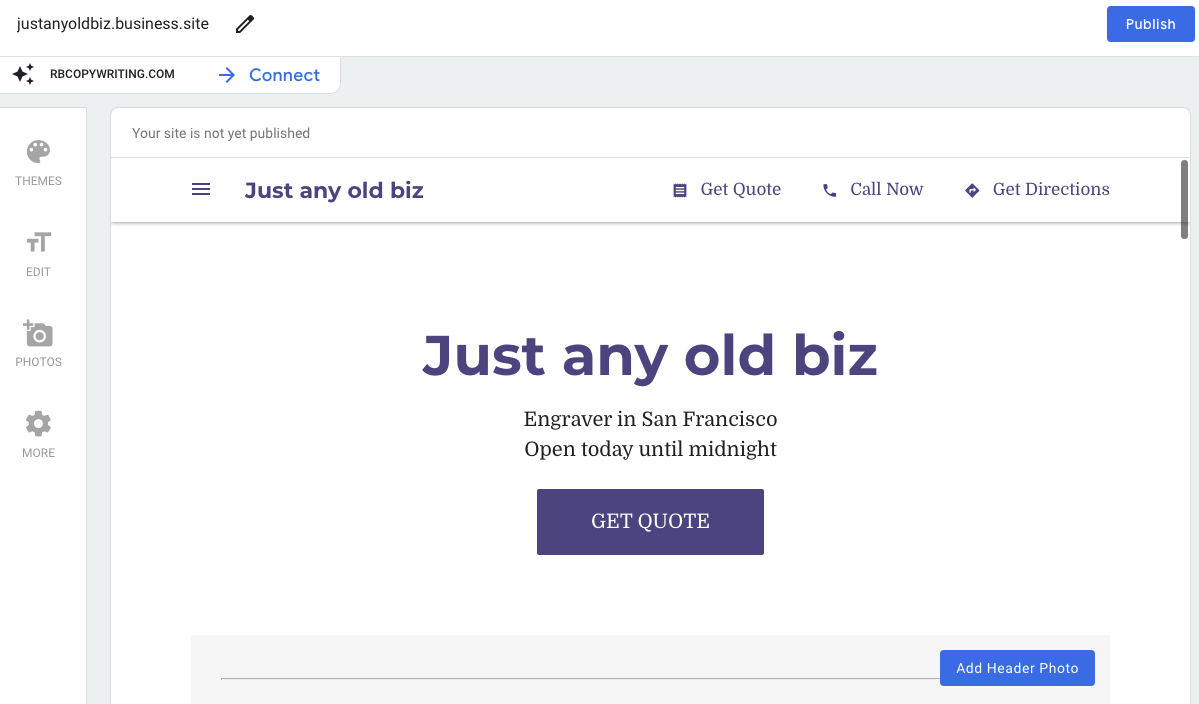 Social media listings
Nearly all forms of social media have options to list your contact details and business address. Each channel does things slightly differently, but for local businesses, the most-used is probably Facebook, so we'll talk about that.
You probably have a Facebook business page already. If you don't, here's how to set one up.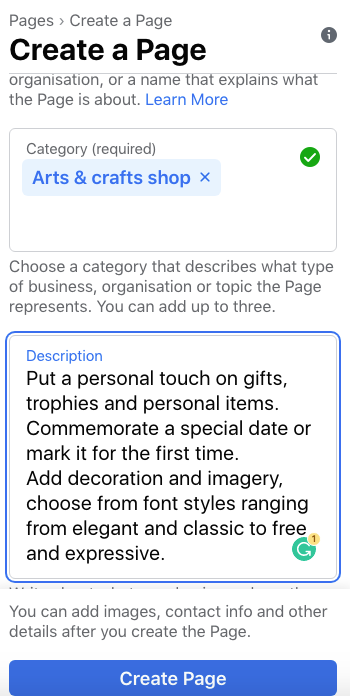 In a Facebook business page, your company details are under the About section.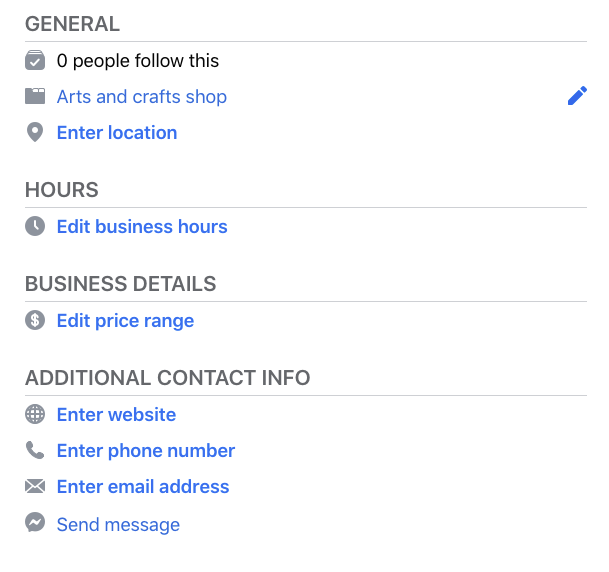 Here, you can see where to add your business' address, website, email and phone number. Your business name is probably the name of the page, and if it doesn't match the canonical or DBA version of your business name, you should change it, which you can do under General>Name in the menu.
It's important that all these elements line up with the canonical version you got earlier from the Secretary of State and entered into your spreadsheet. Remember we're going for exact replication here, down to the comma.
Changing your NAPs on directories and with third party sites
Directories matter just as much as your Google Business Profile and your own website. A crucial source of backlinks for local SEO that helps get your website found, they also form a direct part of customers' journeys.
People look for and assess your business on directory sites without ever searching Google or visiting your website, and 63% would decide not to use your business if they found incorrect information on a directory. It's an easy win, too: 85% of potential customers found incorrect information on a business, on a directory site, in the last year.
That means Google did too, so those businesses lost search rank and gave up real estate in search results as well as losing customers directly.
Here's how to make sure your information on directory sites is perfectly accurate.
Directories often have a form you can fill out to have your NAPs listed, or relisted, on their sites. Mostly it's an automated process, which means it can take some time and it's not perfect. They usually make these forms relatively easy to find. Here's SFGate.com: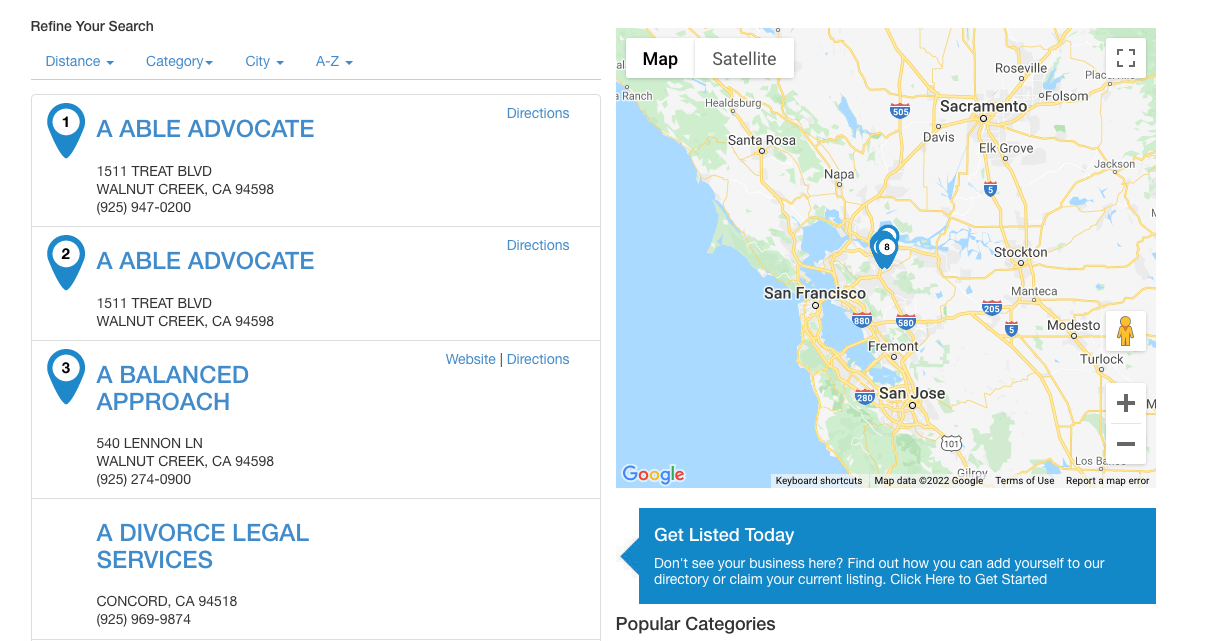 You can see the link to the signup form.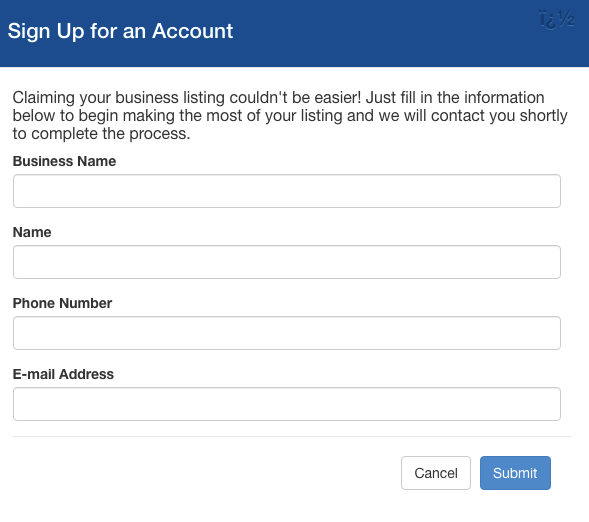 What if you already have a listing on the site and you want to alter it?
Navigate to the listing and there's an option for you to claim it: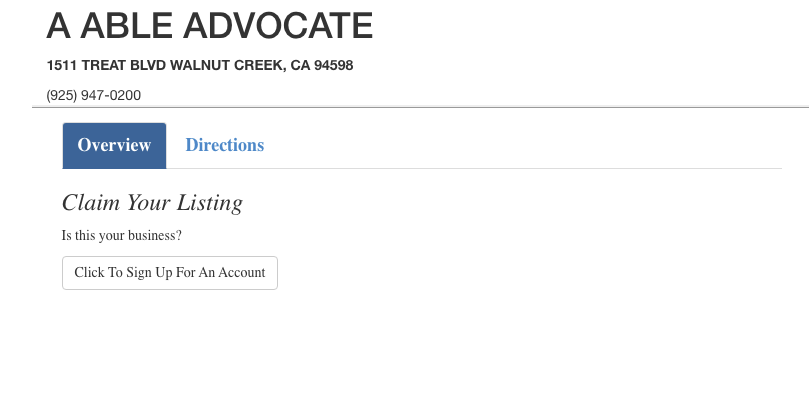 This is just one site. Most businesses have dozens of directory listings.
Some directory sites charge a fee to alter their listings. While this should always be decided on a case-by-case basis, listings sites that do this are often using it as part of their business model; they'll list scrappy, incomplete or inaccurate details about businesses, then charge the business owner to fix them. Google often knows that through its algorithms and discounts such sites, meaning it's usually not worth your money to pay. This isn't the same as the premium membership options some directory sites offer.
What about third-party sites? Many local businesses have backlinks from local bloggers, local news sites and the websites of local newspapers, and more. The only control you really have over what someone else chooses to put on their website is to ask nicely. This should be your last priority when you're sorting out your NAPs.
Find the support email address or the email address of the relevant editor, journalist, or blogger, and email them. Explain that inaccurate details hurt your business, include your details exactly as you'd like them displayed, and ask them to make the change. Don't hold your breath; it's common not to receive a reply when you do this. The good news is, these sites often draw your business details from your website so when you get your NAPs right, in the future, third-party sites are more likely to as well.
This sounds like a lot of work
It is. It's also just one piece of a much larger puzzle, and it works best when it's all addressed in a joined-up way. It's very easy to get this stuff wrong, and that's actually the fate of a majority of businesses. But get it right, and you can occupy multiple slots in the top of search results on Google, Google Maps and other services — not nationwide, but where it counts: among people who are searching for a business like yours because they need one and they're down the street.
When your business moves location, it's already a lot of work. Permits. Refurbishments. Even parking is your problem. Sorting out your NAPs and citations is one of those jobs that pays for itself if you let an expert do it.
At Judicious, we set local businesses up to succeed, with web presences that outshine the competition. Partly it's creative Von Dutch; mostly it's knowing exactly which boxes to tick and exactly how. Hopefully, this guide has shown you the basics of what it takes to get your local SEO lined up when your business moves, and if you opt to do it yourself you should now be prepared to do a better job than most local businesses.
If you'd rather hand it over to experts with literal decades of experience who will have it in shape in a fraction of the time, we'd love to talk. Schedule a virtual meeting with us below: