About Judicious, Inc.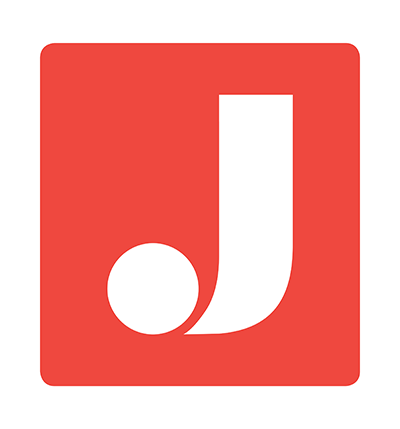 Whether you're a startup or you just don't have an in-house marketing team, we're here to help.
It's a common situation for a business to be without a marketing team. What's even harder is finding an agency that excels in multiple disciplines.
Judicious, Inc. focuses on four internet marketing disciplines to help you succeed online.
I. Search Engine Optimization
What is it?
Search Engine Optimization (or SEO) is the art and science of:
Maximizing the amount of web traffic a website can obtain from all the major search engines.
Ensuring a business gets discovered in the major search engines when relevant searches are conducted.
Confirming that all online properties where a business may be discovered are optimized to reflect the business's brand in the best way possible.
How does Judicious, Inc. do SEO differently?
Ah ha! This is one of our strongest areas of expertise. We've been doing SEO since before SEO was an acronym (circa late 1990s).
First, we carefully take an inventory of ALL of your website's URLs (every webpage on the entire site). We want to know about every webpage and what purpose it serves. We also want to make sure there aren't any duplicate or unnecessary pages cluttering up the site that can damage its SEO. We carefully look through the source code of each page to see if there's been proper usage of meta tags and other HTML attributes.
Next, we do an analysis to make sure the site's copy (text) is the best language to maximize traffic AND match the most relevant searches. In some cases, we'll suggest making new webpages to target potential search queries the site may be missing. Also, if you run a local business, we'll perform our Local SEO tests to ensure you're being found by all the local prospects that need your products and/or services.
We finish the process by delivering a site audit report that we can then use to fix your site for you! Or, you can have your own web developer implement the necessary changes.
We're very thorough when we do a site SEO audit (haven't met another agency yet that dives as deeply as we do). We judiciously look through every nook and cranny of your site! We leave no pixel unturned (literally, we'll even check to see if you have white-on-white text, an SEO no-no.).
II. Social Media Marketing
What is it?
Social Media Marketing is what you think it is :). Using social media to market your business!
How does Judicious, Inc. do SMM differently?
A lot of businesses make the mistake of using social media for broadcasting only. They'll put their social media on autopilot and call it a day. But many of them find that no results come from this method. Social media is really about conversations (hence the term "social"). They can be 1-2-1 or they can have magnitude and gravity that drives growth.
What we've found is that, when it comes to being effective on social media, there is a unique angle for each business that works best for them. It might be that the CEO or founder should contribute to important industry conversations, or maybe the business should put out engaging video content regularly. Whatever the best solution is, it's rarely run-of-the-mill. We definitely get crafty and design a unique game plan to make you shine.
III. Content Marketing
What is it?
Content marketing is the activity of producing blog posts, articles, videos, podcasts, infographics, and other visual media to:
Build trust and brand awareness
Make your brand an authority in your niche
Generate incoming website traffic
Create marketing touches with your prospects
All of these make selling and closing easier, but most businesses simply do not have the time or the resources to carry out an effective content marketing campaign. And this is really unfortunate because one killer blog post can provide an almost infinite ROI (seriously, you can publish one article, and it can bring traffic every day for as long as it's up!).
This was the core competency that Judicious, Inc. was founded on.
Since 2016 we've been running the blogs of several B2B tech companies from behind the scenes. When you need high-quality content to engage your most valuable prospects, you can count on us to deliver.
IV. Web Design
How does Judicious, Inc. design and build websites differently?
Yep, we do build websites. And when we do, we don't just let you pick a template and run with it. We actually create websites from scratch. We design them with the sole intention of making your site perform for your business. There are two ways we do this:
1. We tend to minimize distractions and too many calls-to-action (CTAs). The more choices your website visitors are presented with, the less likely they will complete the goal you want them to.
2. We SEO your website from the beginning. Get it right the first time and get the traffic you deserve as soon as the site is launched.
We build static HTML websites as well as WordPress-powered websites. Static HTML websites have a huge advantage in certain cases, and we LOVE discussing why that is. With WordPress, we create custom themes that do not degrade with time and have fewer security vulnerabilities.
We build sites this way because we care.
Ready to improve your online presence?
We love sharing our expertise and helping businesses improve. Feel free to
schedule a phone call by selecting a time and date from the calendar below:
We're honored to have helped these sites: