Logo Vectorization Service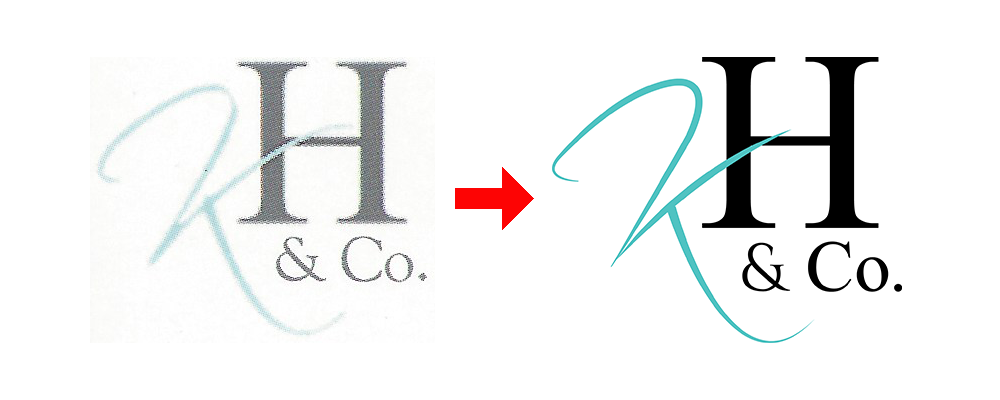 In the case above, our client only had a business card available as their official artwork asset. We converted a scanned image of their logo into a vectorized logo.
Need a vector logo?
All logos should be vectorized. That means the logo artwork file can scale infinitely larger or smaller and still look perfect (not pixelated) to fit any application.
Your logo artwork file should be able to scale for enormous applications like a vehicle wrap, billboard or even a skyscraper ad: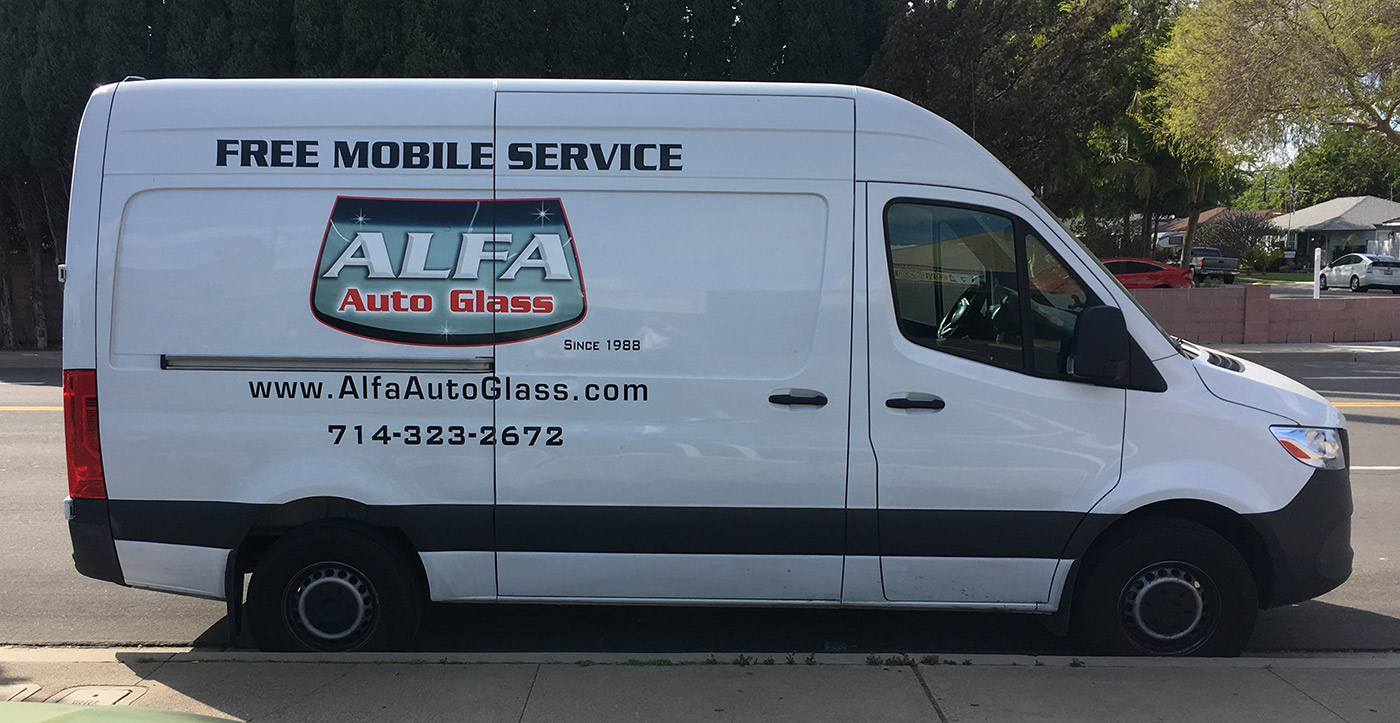 Additionally, your logo artwork should be able to scale down for tiny applications likes favicons, business cards, and pens:

A Common Problem
We often come across logos that are not in a vectorized format OR the client can't find the original artwork files.
We can solve this problem. Send us anything you have and we can re-create your logo in a vectorized format.
Typical Artwork File Formats That ARE NOT SCALABLE
The following file formats are not scalable in either direction:
These are the two worst file formats to have a logo in. Both .gif and .bmp can't scale up or down so your logo can only be one size. If your business logo is in either of these formats, then contact us immediately.
These file formats can scale down nicely, but not up:
.jpg
.png
.psd
.pdf
.tiff
It's incredibly common to have logos that are in .jpg or .pdf format. And for most applications it's sufficient. Usually, these files have been created at a high DPI (dots per inch) which is one way to keep logos and other artwork files suitable for print applications. However, we still don't recommend logos to be in these formats only.
The Following File Formats ARE Scalable:
If you have your logo file in any of these formats, you're in luck! Your artwork or logo can be used for any applications – from jet plane wraps to being screen printed on a tiny microchip!
Why Artwork Files Need To Be Able To Scale
There are a few reasons why artwork files and in particular, logos, need to be able to scale in either direction:
1. To have perfect resolution at ANY size.
Again, a vectorized logo can be used for any application (skyscraper to a microchip) and look flawless. The resolution will be perfect for any dimensional size.
2. They can be easily modified if there's ever a brand update.
Vector files are MUCH easier to edit than say a flattened .jpg file. Colors can be updated easily. The shape of the logo can be augmented easily. For any other artwork file (other than a vectorized artwork file), you're looking at more hours required to perform an update.
3. They are much smaller in file size which is important for websites and SEO.
Vector files are much smaller in file size. We're talking a few kilobytes compared to tens or hundreds of kilobytes for a .jpg or .png logo. Logos that are large in memory take longer to download, increase bandwidth usage and affect your website search engine optimization. It's not a huge deal for small businesses, but it does give you a slight advantage. For a business like Amazon, it could literally save tens of thousands of dollars a day.
All Logos Should Be Created In A Vector File Format From The Beginning
If you're about to create a logo or have one created for your business, make sure whoever creates the logo includes a vectorized logo file.
This will save you a ton of trouble down the road and it's the right thing to do from the get-go. Be sure they submit a logo file that's either .svg, .sketch or .ai (Adobe Illustrator).
If you just had a logo created and you need it converted to any of these files types, please contact us.
Schedule an appointment below and we can get started.