First things first, I'd like to thank Kristi Hines for her initial blog post. This article inspired this guide!
With that being said, let's dive into the meat and potatoes of this feature:
Does this sound like you?
1. You've set up your startup.
2. You have a fabulous product or service to promote.
3. You have a few customers
4. You need to take your business to the next level
If you're nodding as you're reading, you're in the right place. It's time to get the word out about your startup, with your limited budget.  
This is where online listings come into their own.
There are hundreds of websites out there just waiting for you to utilize them. However, making the most of these resources can be a tad daunting- especially if you're new to the digital marketing sphere – but never fear, we're going to point you in the right direction.
So, without further ado, let's dive in!
Keep Branding Consistent
Before we dive into the meat and potatoes of this post, it's essential you understand that branding needs to remain consistent throughout your listings. This is key to establishing a memorable and recognizable brand; otherwise, you'll confuse your customers – which is the last thing you want!
Tip for achieving consistency across your listings:
Your Username: Register the same username each time you create one before you do anything, head over to 'KnowEm' and see if your desired username is available. If it's not, keep testing until you find one that suits your brand best.
Your copy: Company details like taglines, opening hours, bios, etc. need to remain constant across the board. Not only does inconsistency confuse potential customers but it also isn't good for SEO.
Imagery: Just about every listing asks for a profile photo and cover image. So, use the same ones in all your listings. Typically, company logos work well as profile pictures.
Top Tip: If you don't have company graphics, head over to Canva. Here you can create fantastic cover photos and logos for free! Users can pick from several templates to design their pics; this ensures your images fit the specifications of whatever listing you're registering for.
Social Media Profiles
Now, these aren't technically business 'listings,' however, they're essential for making the most out of online directories.
Create these first to avoid publishing tons of listings to have then to go back at a later date to add links to your social media profiles.
When you set up your Facebook business page, select the right category for your startup. Then, add your cover photo, profile picture, and any other information Facebook asks you for.
You can also pick a call to action (CTA) button.
Choose this carefully.
You need to take advantage of whatever CTA complements your business model best.
Once you're up and running, schedule a few posts, these should provide valuable content — an informative blog post, an interesting video, an inspirational message, etc. You get the idea!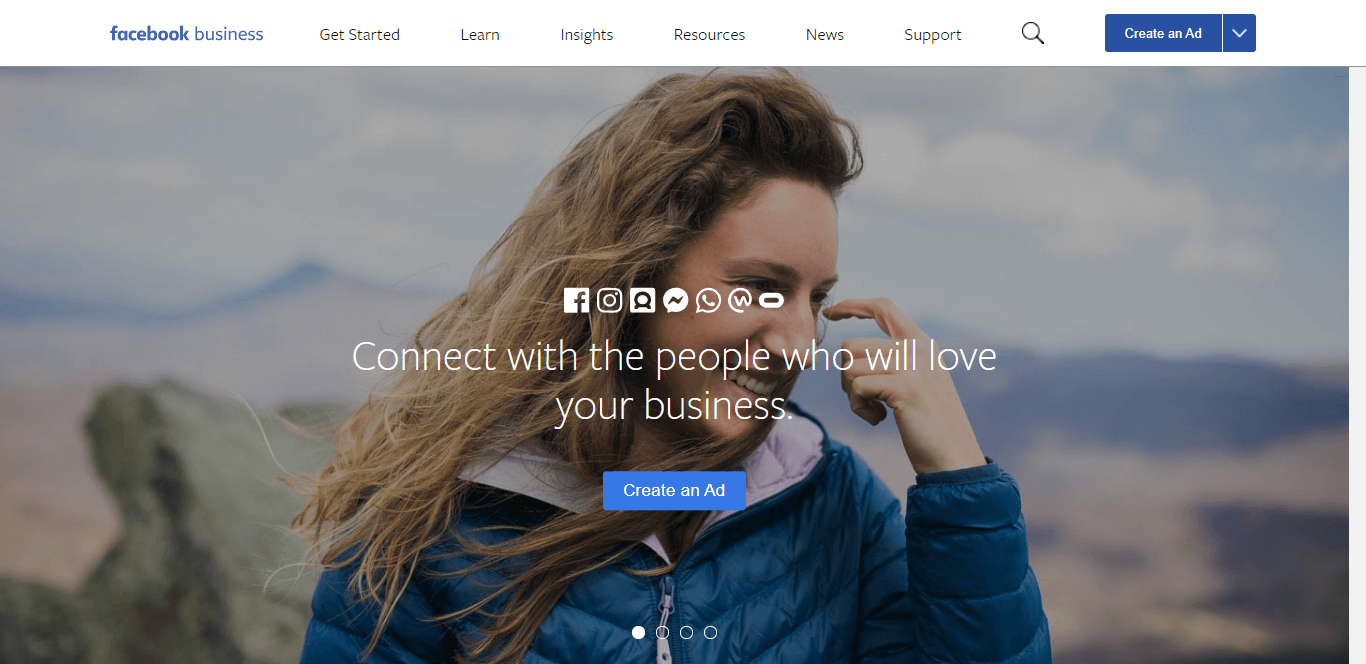 Head to Twitter and create a handle for your startup. Fully complete your profile and send out a few tweets (again providing something of value). This is fantastic for building a rapport with your audience.
You have a maximum of 160 characters for your bio- so make the most of this limited space. If appropriate, you can insert clickable links to other twitter handles and/or standard URLs.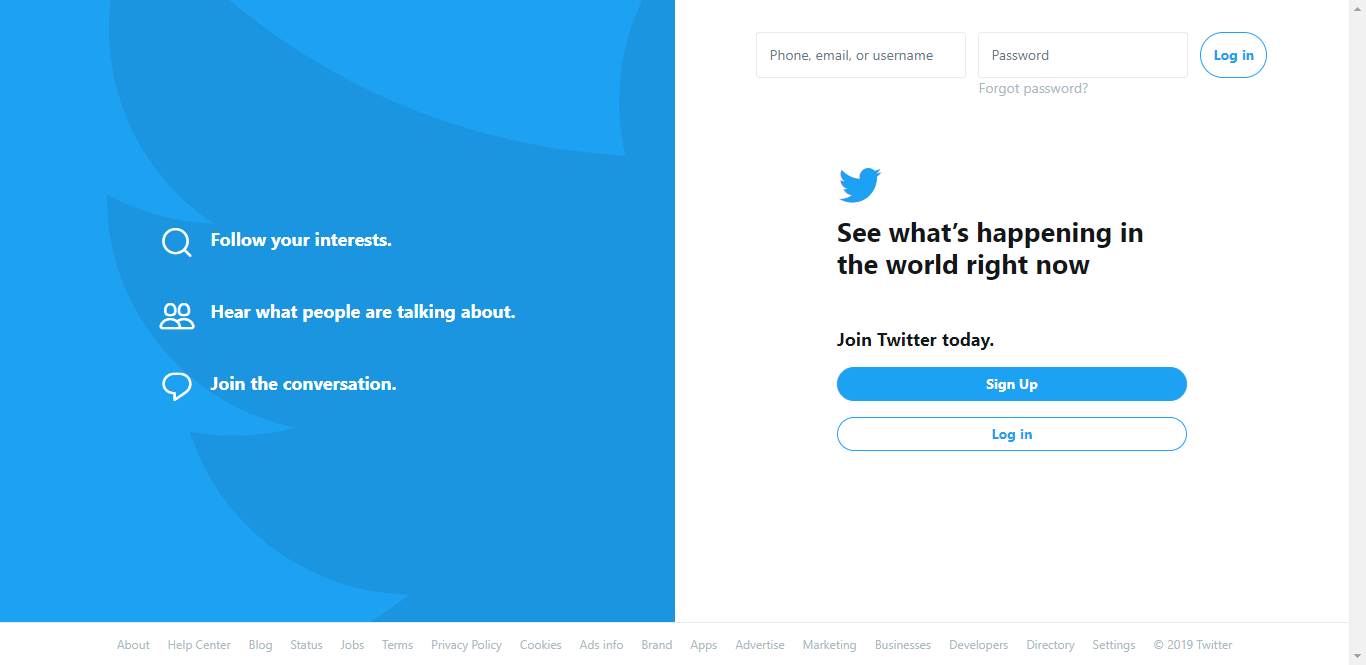 LinkedIn gives you 120 characters to insert in your headline (which is more than the standard 75 characters found on other platforms).  Here it's wise to enter keywords your customers and clients are typing into LinkedIn. This massively increases the likelihood of making useful connections.
Handy Hack: Once you've built a vast LinkedIn network start blogging via LinkedIn Pulse. This is fabulous for establishing yourself as an authority in your industry.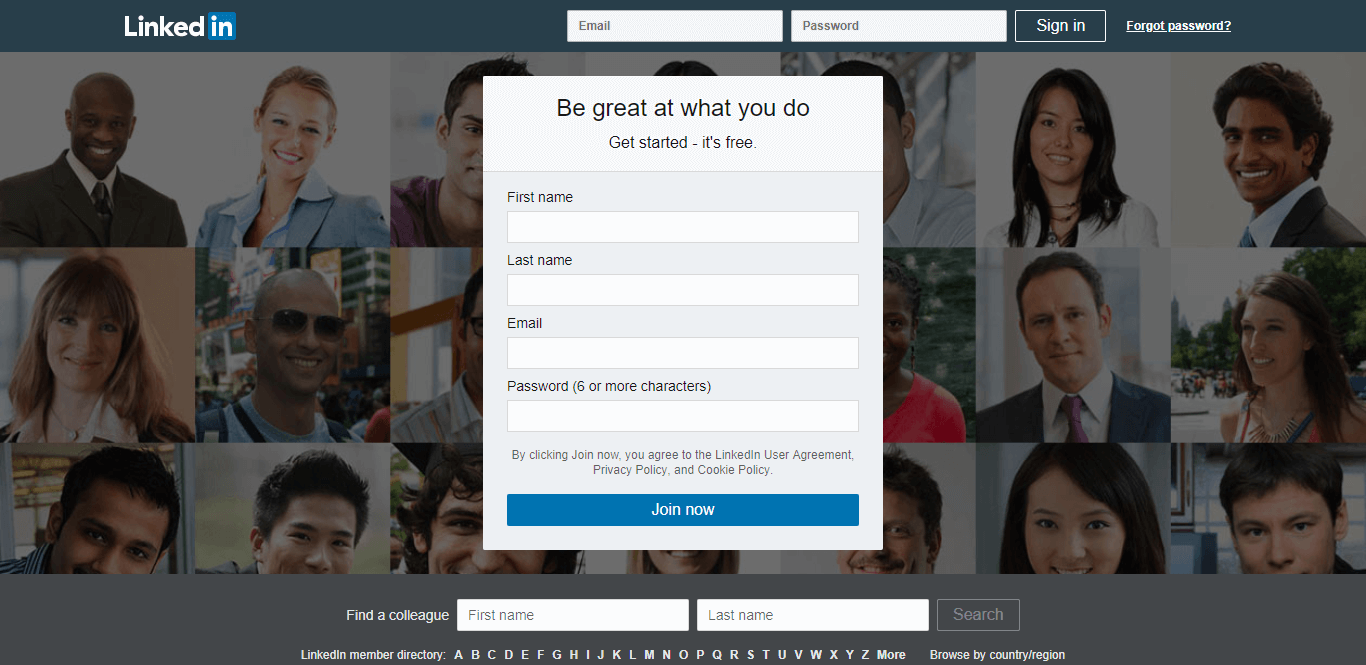 Once you've created a LinkedIn profile, launch a company page. Then, head back to your founder profile and link your 'current job title' to your startup page. This is amazing for boosting your startup's credibility.
YouTube's only relevant if you have videos to share. If you've just the one video, pad out your channel by creating playlists.
Top Tip: Your competitors shouldn't be associated with any of this content!
If people start publishing videos about your startup (reviews, testimonials, snippets of an event you've hosted, etc.,) use these to your advantage and feature these videos in your playlists.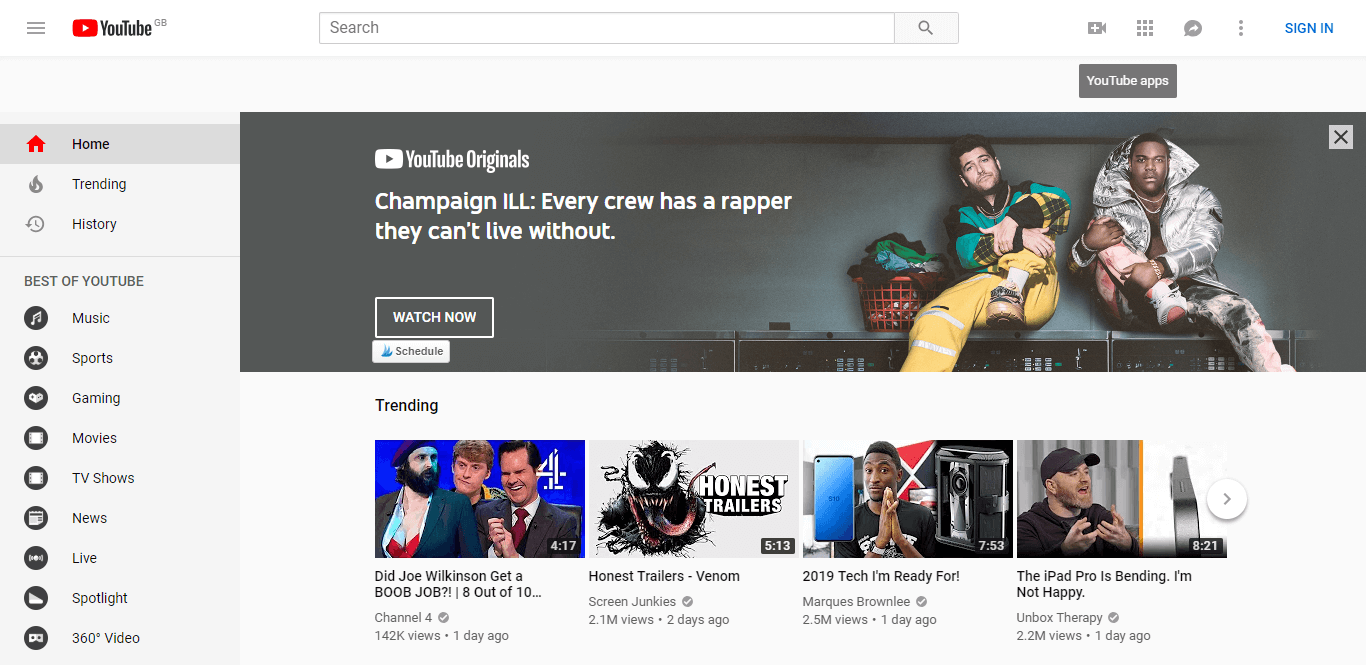 Instagram is terrific for posting pictures of your startup in action. Make sure to add plenty of hashtags to help potential customers find you!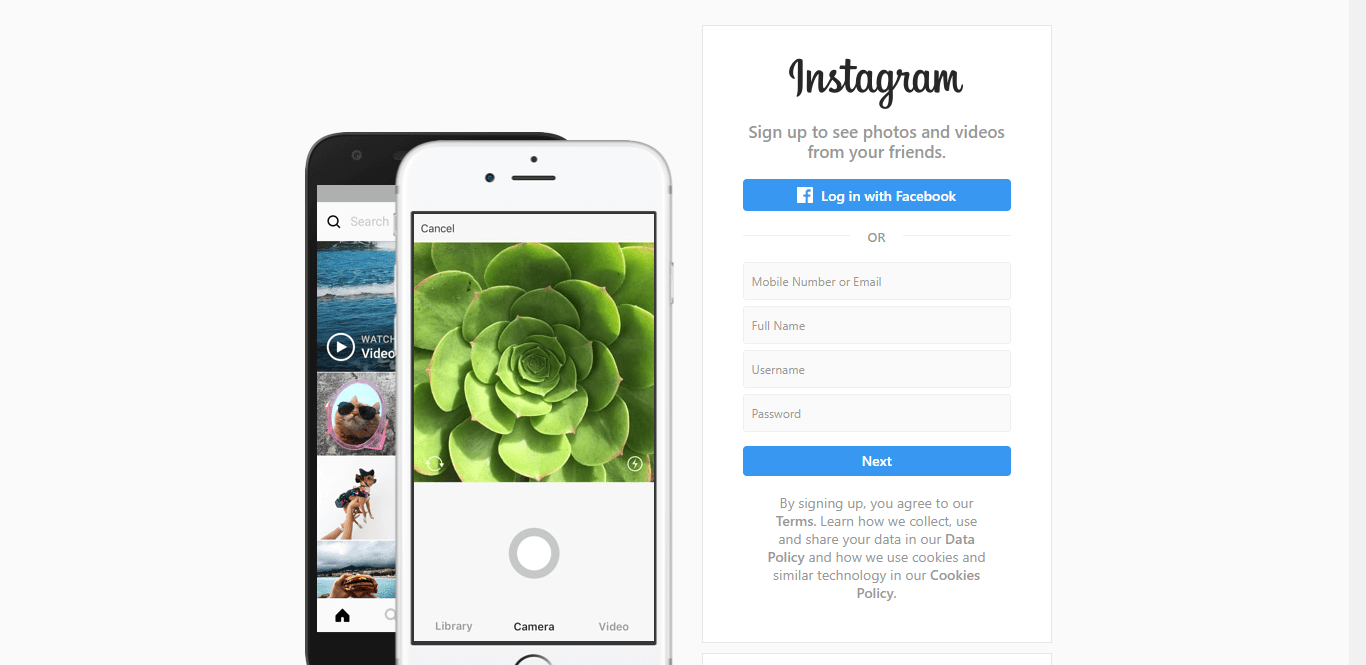 The same is true of Pinterest. If you've got stunning photos, then Pinterest is the place to be. Use all the images you have relating your business to create your first Pinterest boards.
This profile appears whenever someone comes across your Google account- so be sure to it makes an excellent first impression.
Other Places to Register Your Startup
This brings us to our list of favorite online directories. These are all fantastic places to promote your startup…
To hit the ground running with Google My Business, you'll need to upload a profile picture, cover photo and fill out all the additional information they ask for.
You'll also have to confirm your startup's legitimacy before your listing goes live. Just plug in the code Google sends in the mail, and you're good to go.
It'll take up to two weeks for your postcard with the validation code to come through.
It's free to get going.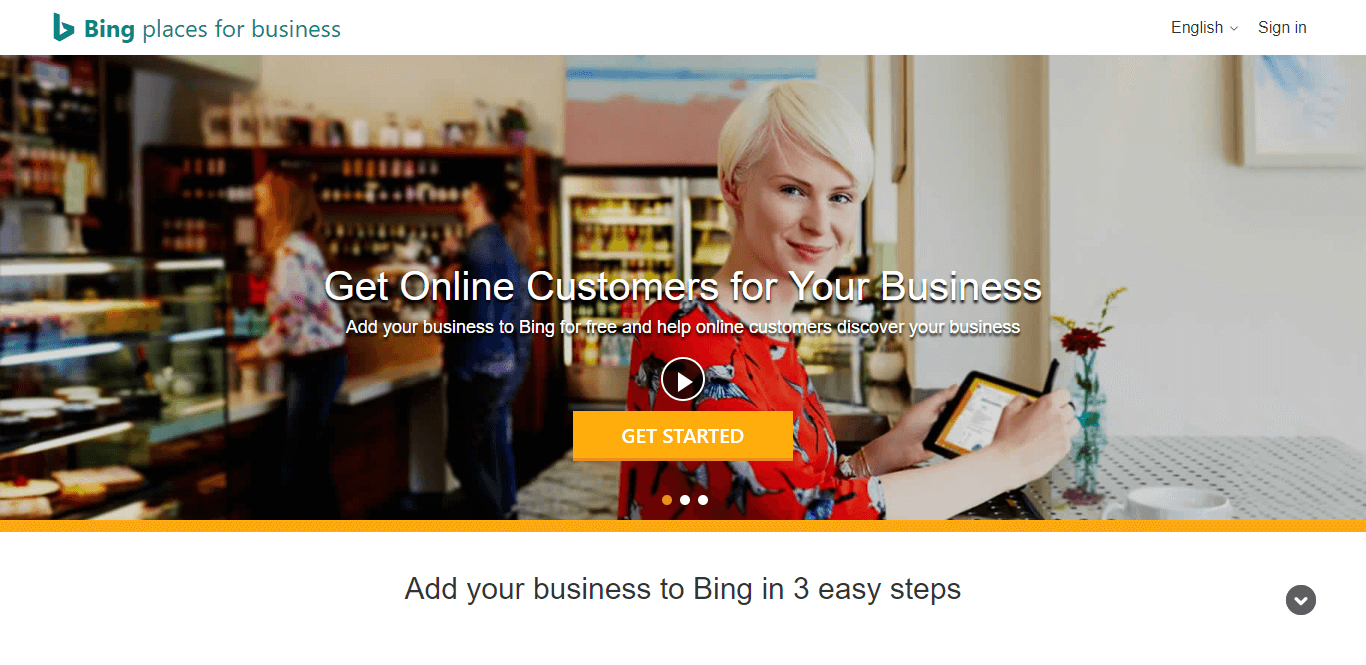 Bing's sign-up process is very similar to Google My Business. Just follow their instructions, and you'll increase your digital presence in no time.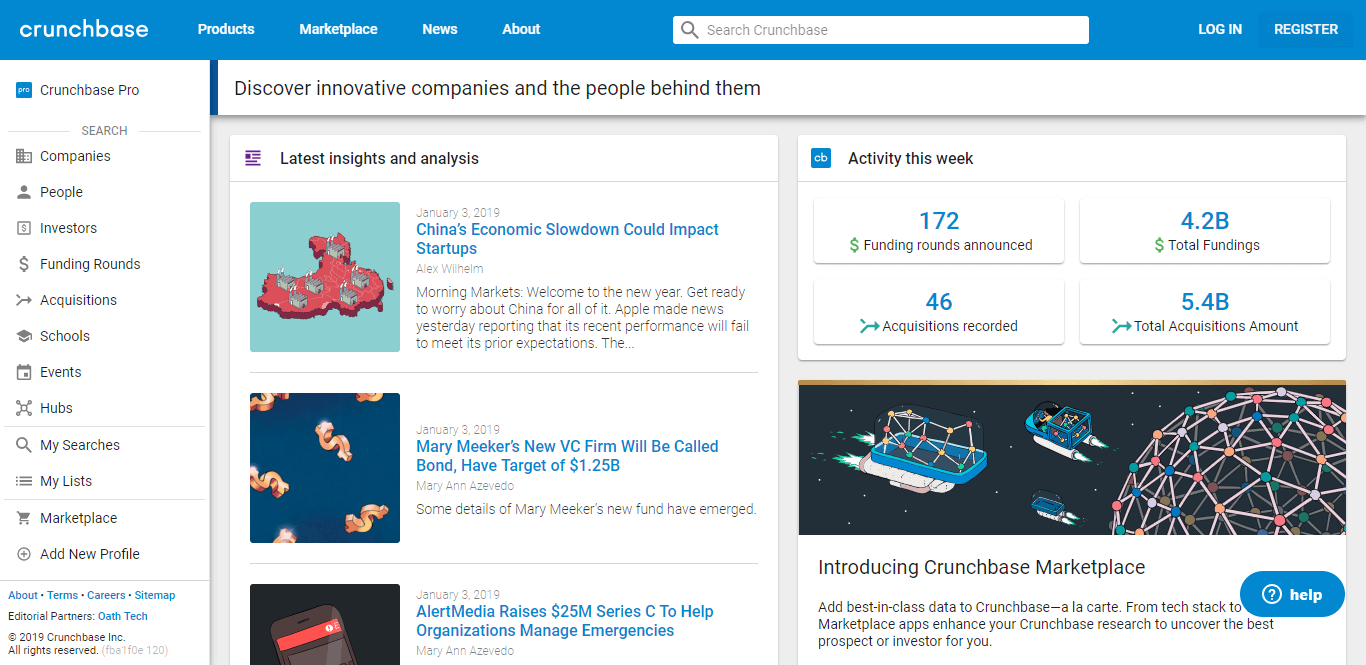 CrunchBase is an online directory for innovative startups. You can claim a free account, or to enjoy additional perks you can pay a fee. They also publish info about the people and investors behind these fascinating companies.
Interestingly,  CrunchBase is somewhat like Wikipedia i.e., random people can edit your profile, so sign up for a Google alert to monitor any updates.
It's free to get going! However, you can upgrade your account to enjoy advanced search and monitoring for $29 (billed annually).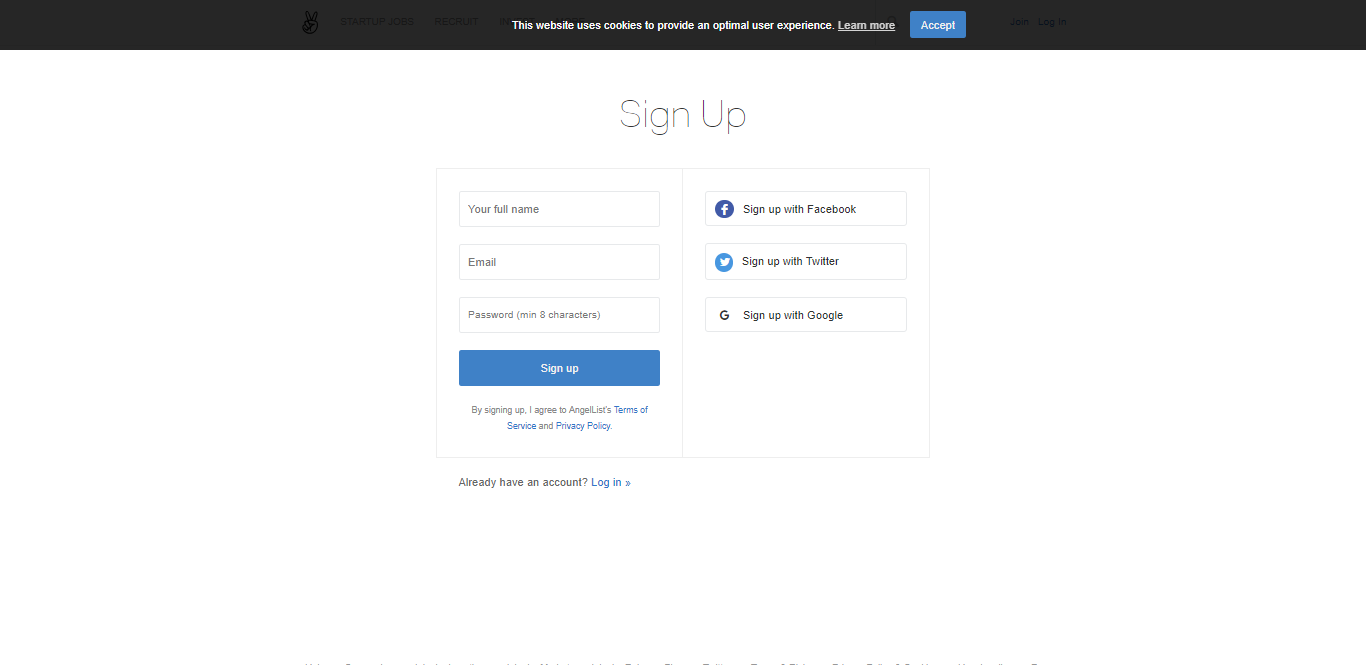 AngelList is a site geared toward startups, investors, freelancers and job seekers. You can create a profile as a founder in addition to crafting a listing specifically geared towards your company. This is especially handy for recruiting talented individuals.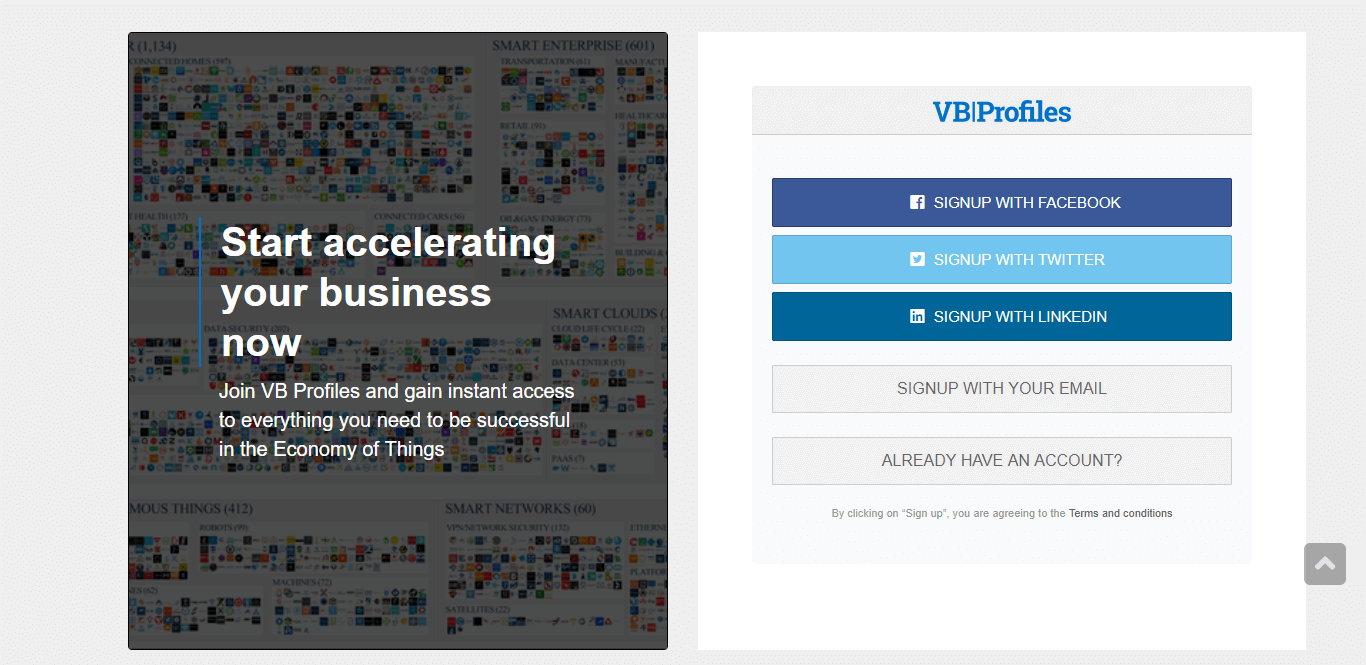 VB, AKA VentureBeat's; enables you to create a profile as the founder of your startup. Like Crunchbase, these profiles are somewhat similar to Wikipedia – so, the same advice applies.
Once you're up and running as a founder, publish a profile for your startup. Here you can add extra details about your company, to communicate your brand.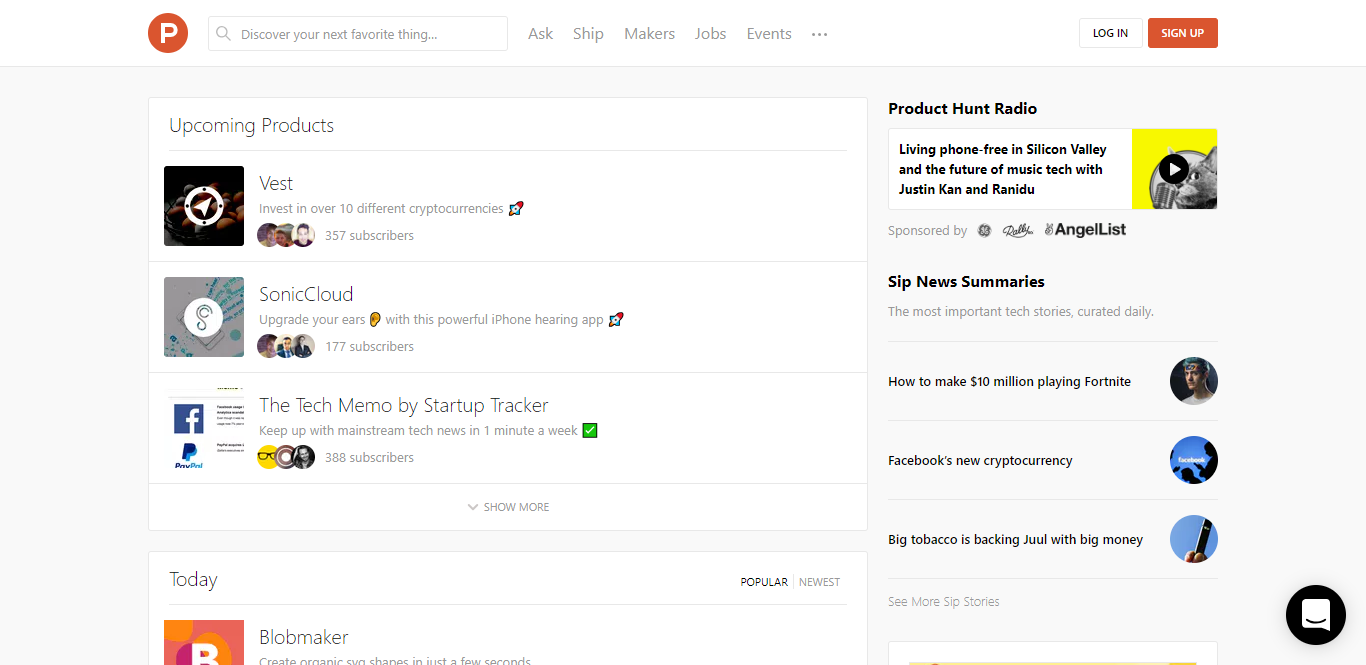 Product Hunt highlights the latest developments in tech, gaming, podcasts, and books. Just like the last couple of listings, you can create a page both as a founder and as a business.
To utilize this platform, you need as many votes as possible from other users on your products. This is the only way to boost visibility. Our best advice is to join as an individual, engage with the community, and develop a loyal following. Then you'll have a group of people to support your startup when you submit it.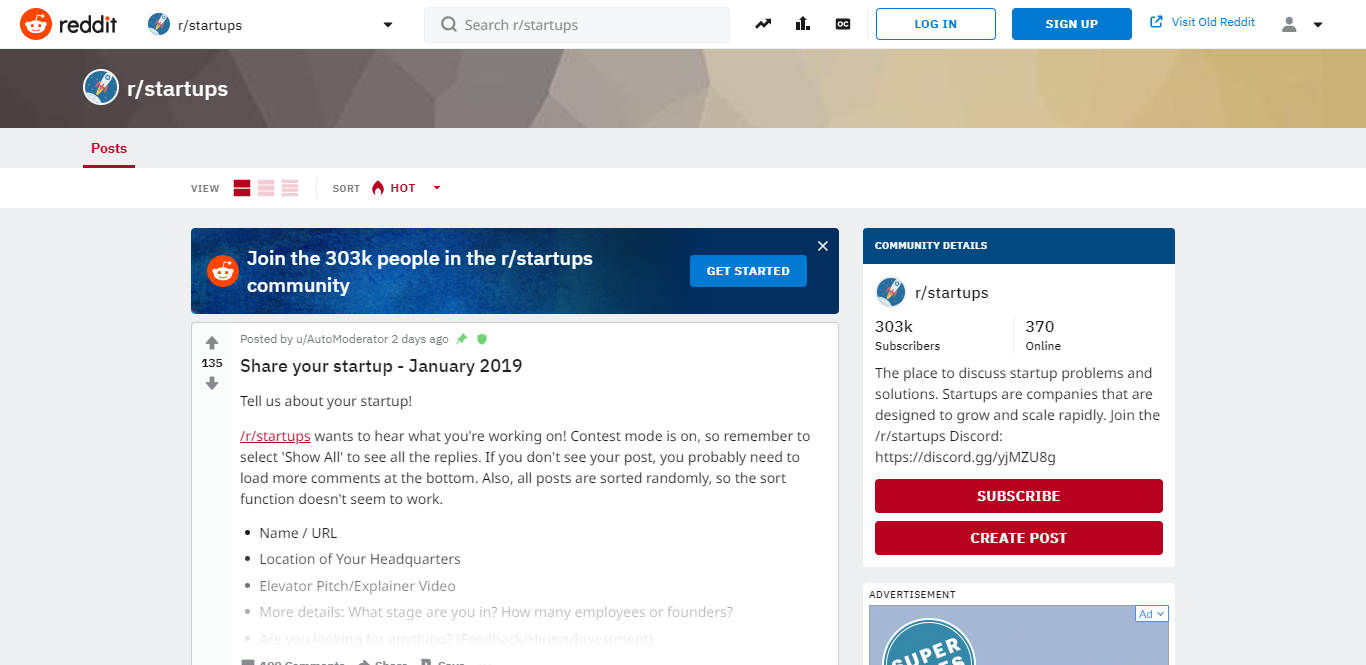 With over 200 thousand users registered to the subreddit, 'startups,' you'd be silly not to share your company info here. It's also a fabulous place to get feedback on your work. Plus, each month they hold a contest called 'Share your Startup' this allows you to pitch your business to all the other community members – who knows what might come of that?!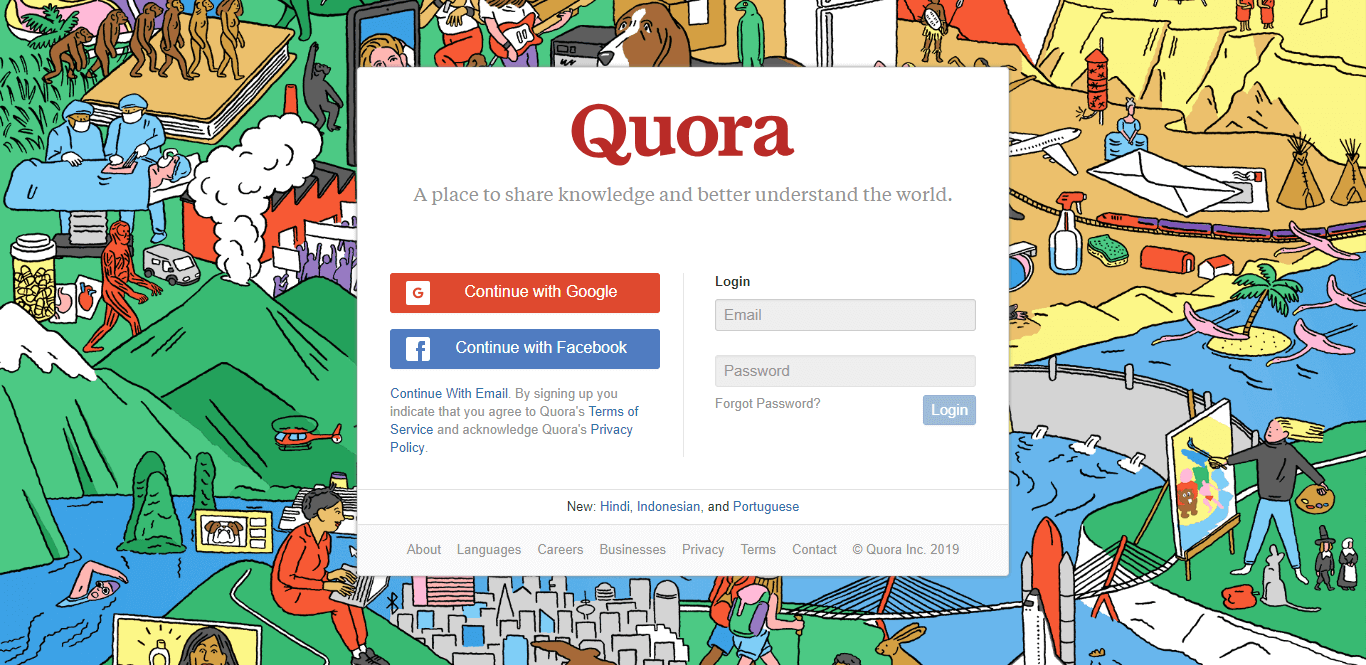 Quora is a Q&A community, so register a profile as the founder of your startup, then look for opportunities to provide users with value. This is amazing for proving you're an expert in your niche.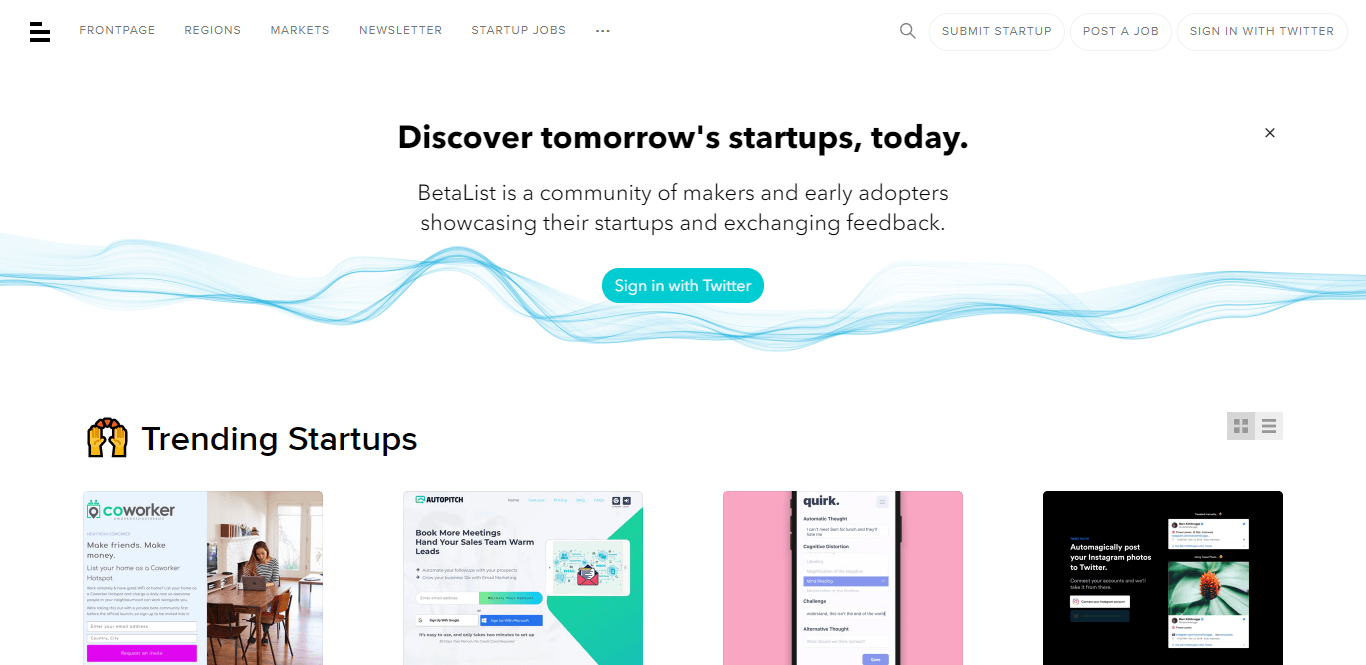 If you're just about to launch your startup, get yourself a free listing on BetaList. This resource is ideal for businesses in the software, app, and tech industries. If you want more exposure to this platform, you can pay to promote your profile.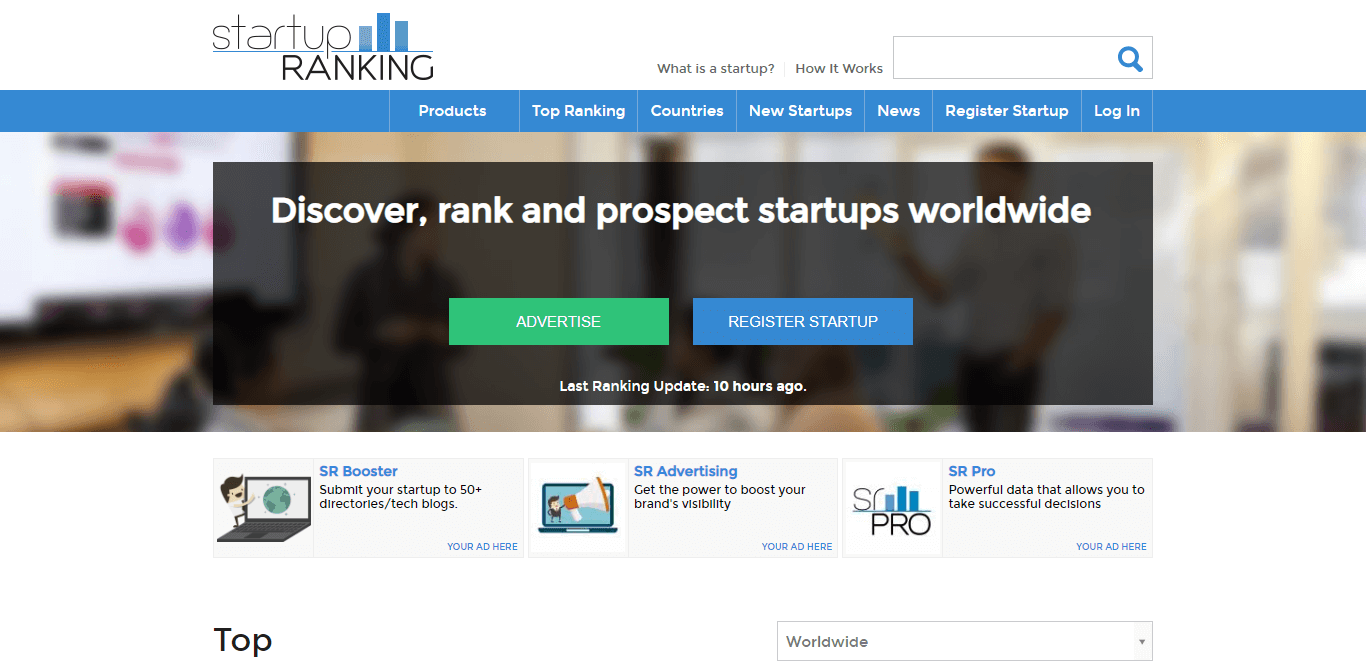 You can also submit a free listing on Startup Ranking. Once your application has been reviewed, you'll be given a 'score' from there, you can work on improving your rank. Unsurprisingly, startups with higher rankings receive more exposure.
Your company has to fulfill their list of criteria to be accepted.
It'll take up to 80 days for Startup Ranking to review your application. Alternatively, you can pay $59 to have your application approved within 24 hours.
To further promote your business on Startup Ranking, opt for a paid package.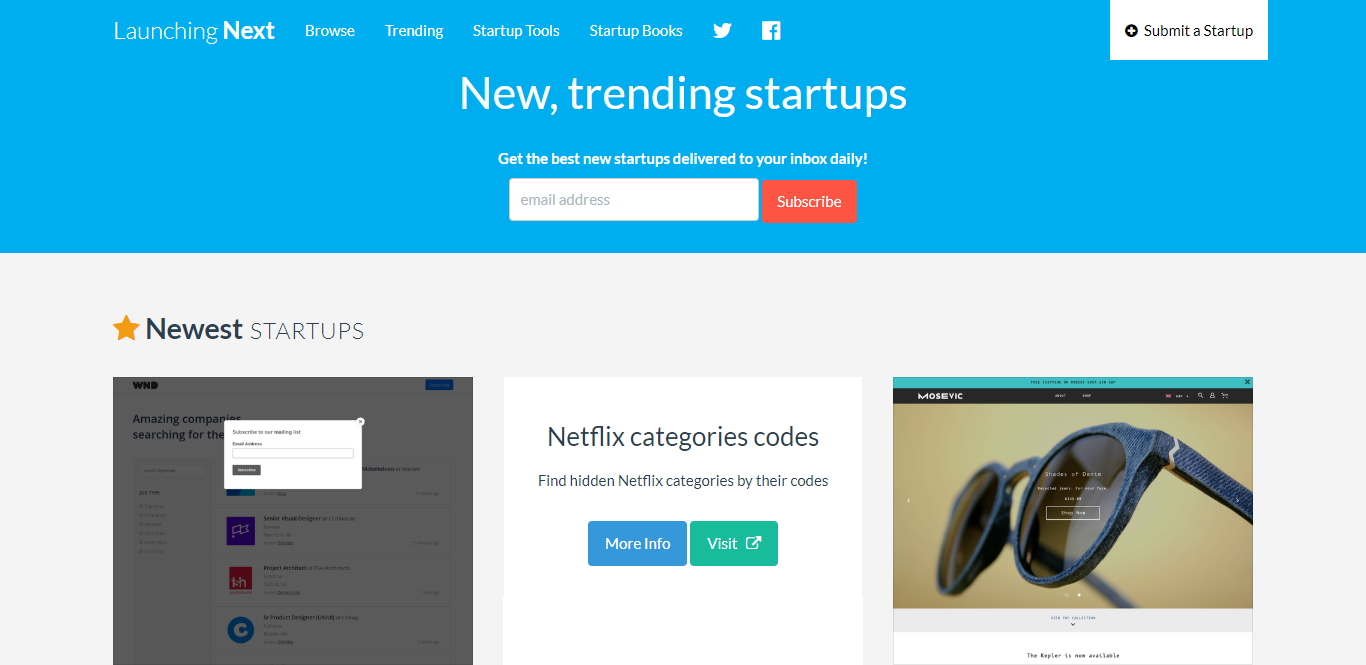 With Launching Next you can register your startup and publish a description of your company and a link to your website. You'll receive an email if they accept your submission.
Click here to begin the sign up process. To have your application reviewed within one business day you'll have to pay an additional $49.
It's free to get going. Alternatively, you can pay to promote your startup for $49.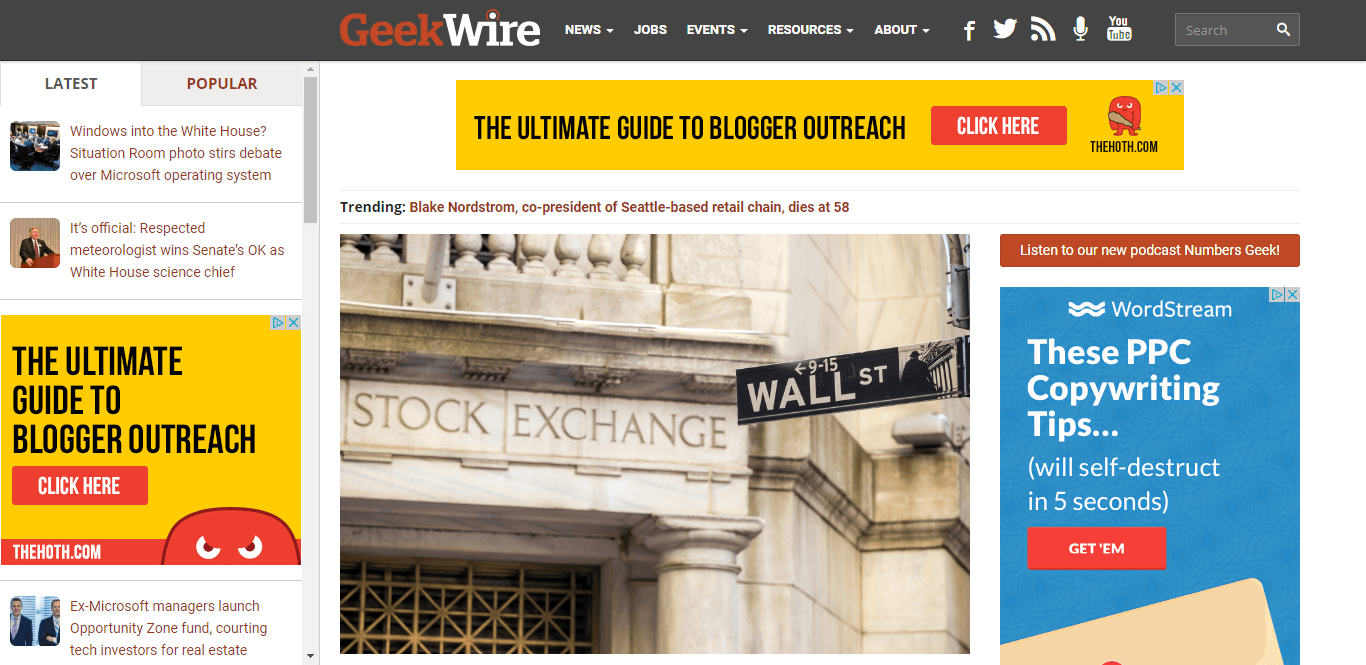 If you're based in the Pacific Northwest, submit your startup on GeekWire. Who knows, perhaps you'll even get featured on their famous startup list. Geekwire tends to spotlight companies in the tech, web and scientific niches – so if that applies to you, get applying!
It's free.
Your business MUST be located in Washington, Oregon, Idaho or British Columbia.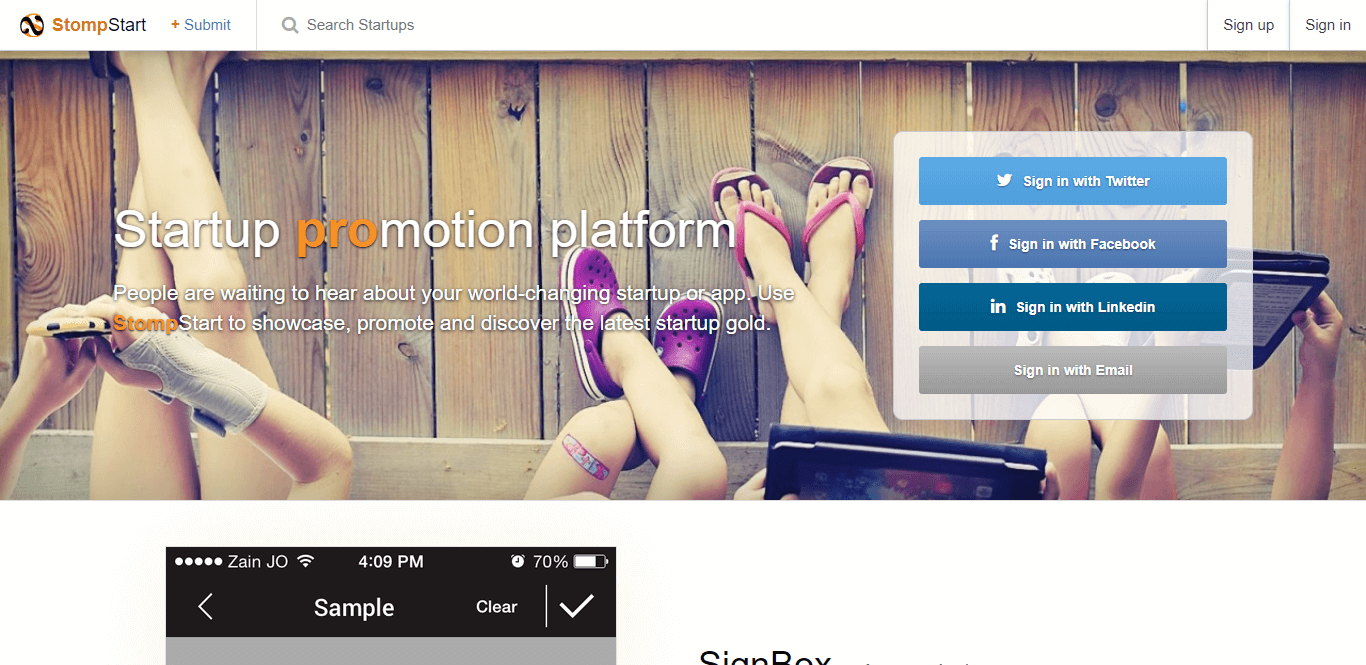 This is another free directory. However, to get featured towards the top of their site, you'll have to boost your karma points by sharing other startups on your social networks.
You'll have to comply with their 'quality guidelines' to be accepted.
It's free to get going.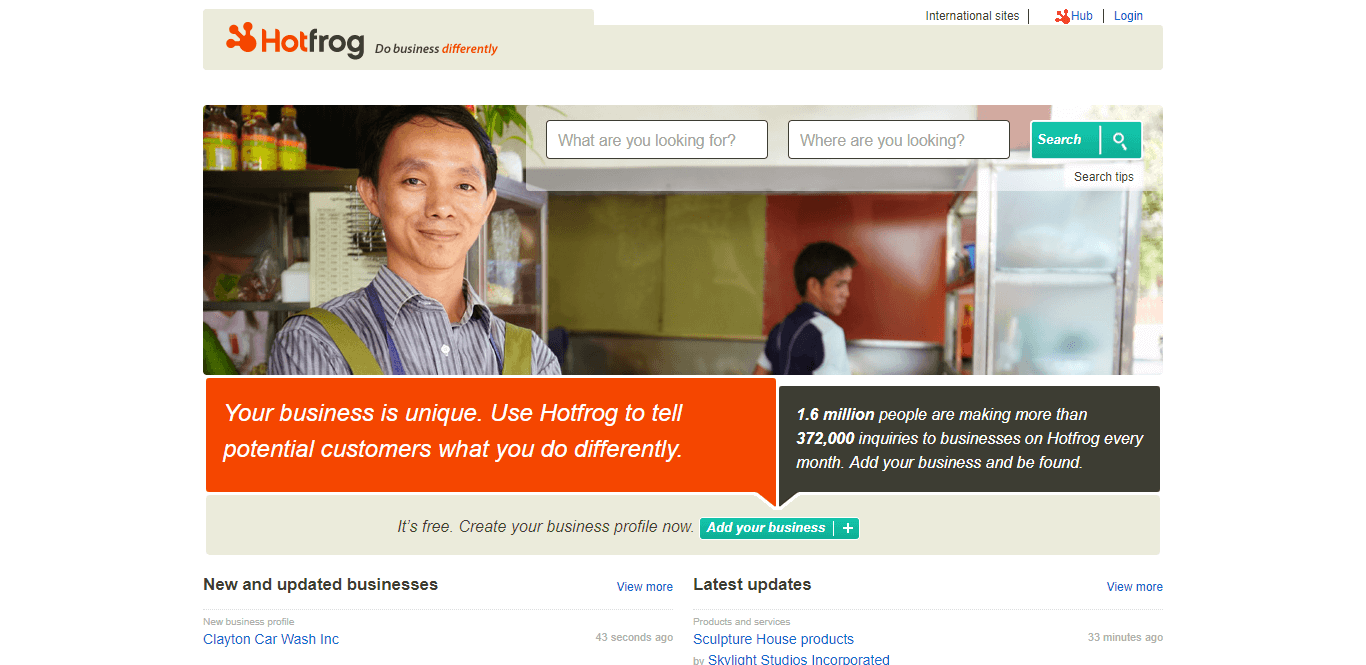 If you want your audience to understand why you're different from your competitors, Hotfrog is the platform for you. Not only can you add plenty of images to your profile, but you can also offer coupons to encourage sales.
It's free to get going! To promote your listing you can upgrade to Hotfrog AdVantage for $19.95 per month.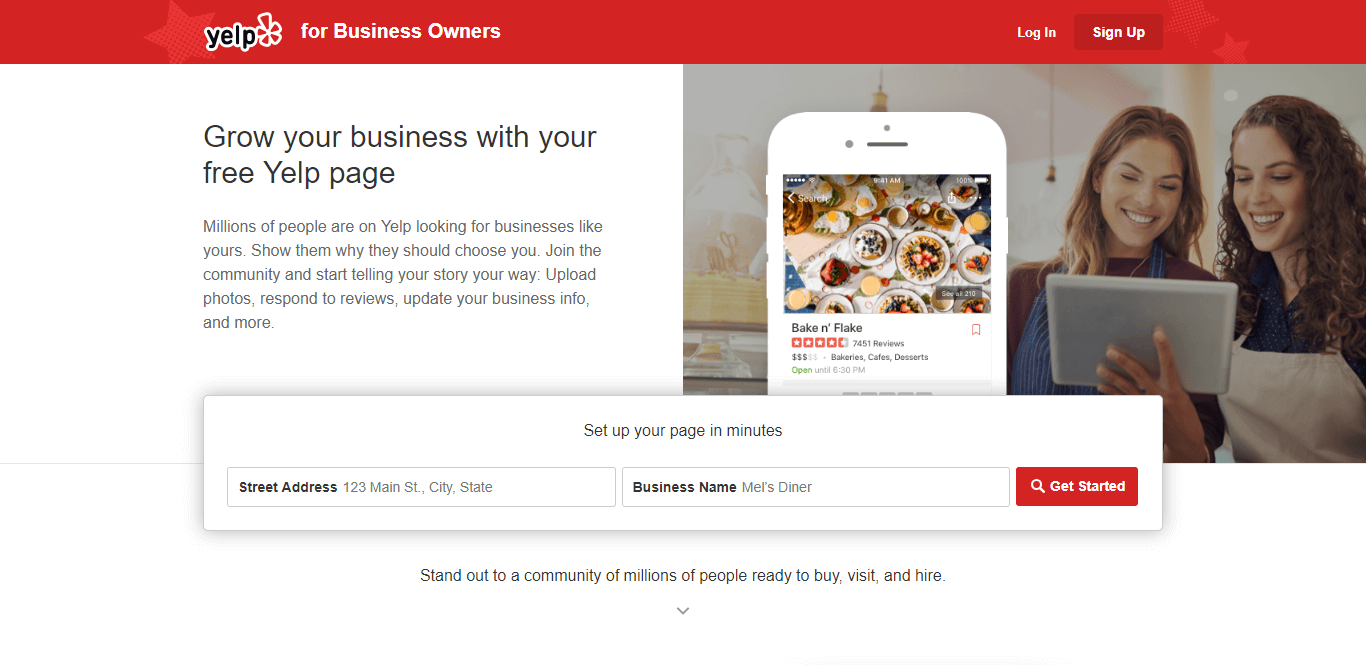 Interestingly, 92% of consumers claim they 'sometimes' or 'frequently' purchase after visiting Yelp- so it's always wise to claim your free Yelp listing.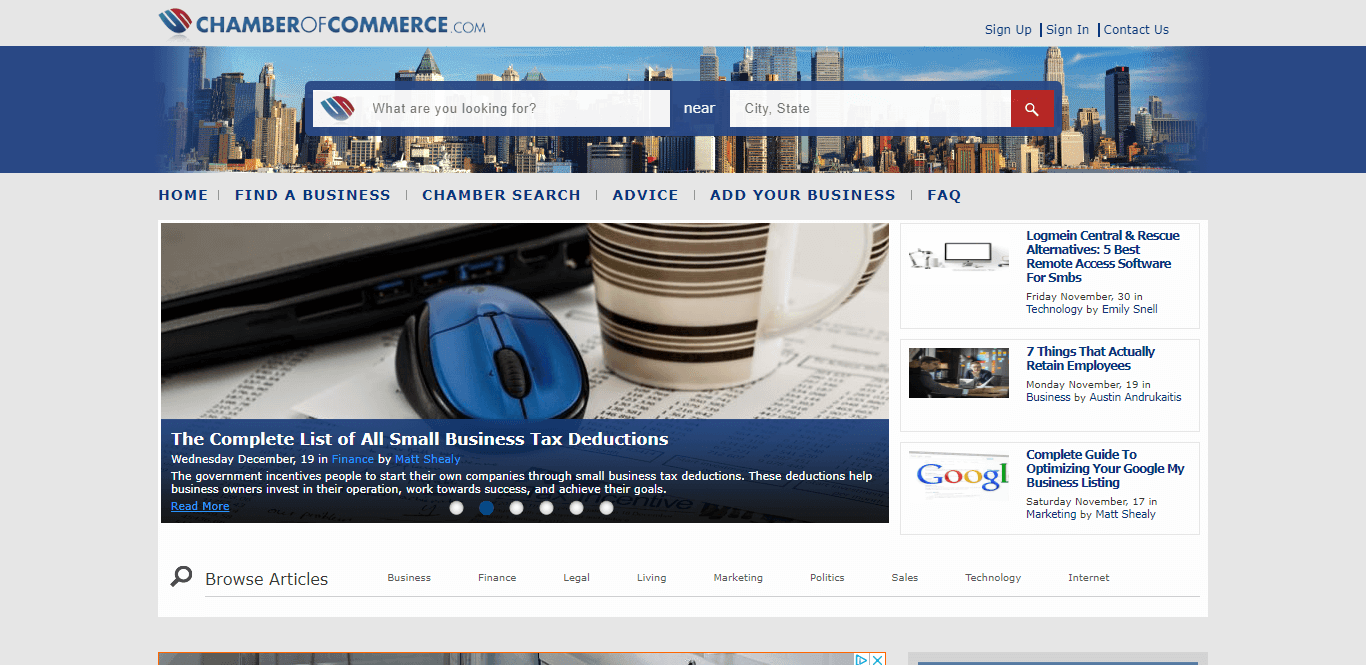 ChamberofCommerce.com is another well-respected business directory. In addition to publishing a free listing, founders can access tons of resources to help them develop their businesses.
It's free to get going. Alternatively, you can opt for a premium listing to enjoy additional benefits like boosting your rankings, getting an official chamber verification badge, and uploading up to 15 photos, etc.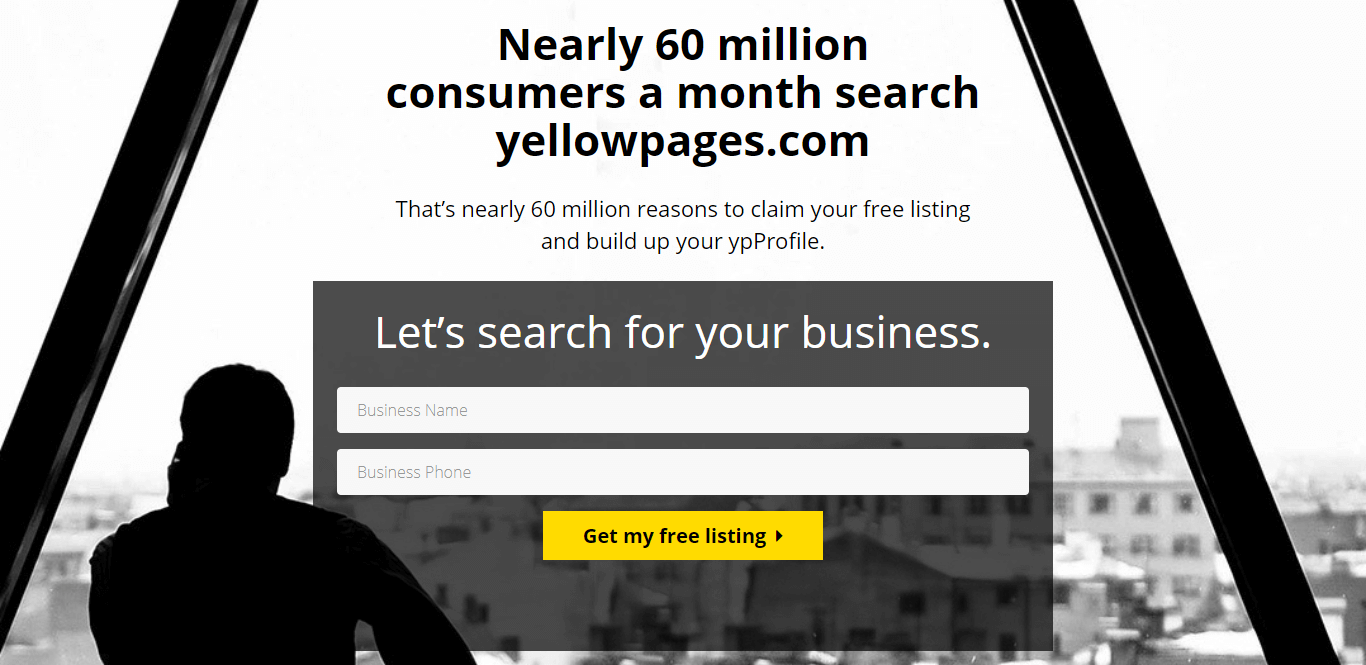 As many as 60 million consumers visit yp.com each month. So, it's a tremendous free listing to utilize. In minutes you can start curating reviews and engaging with your startup's audience all from the convenience of one platform.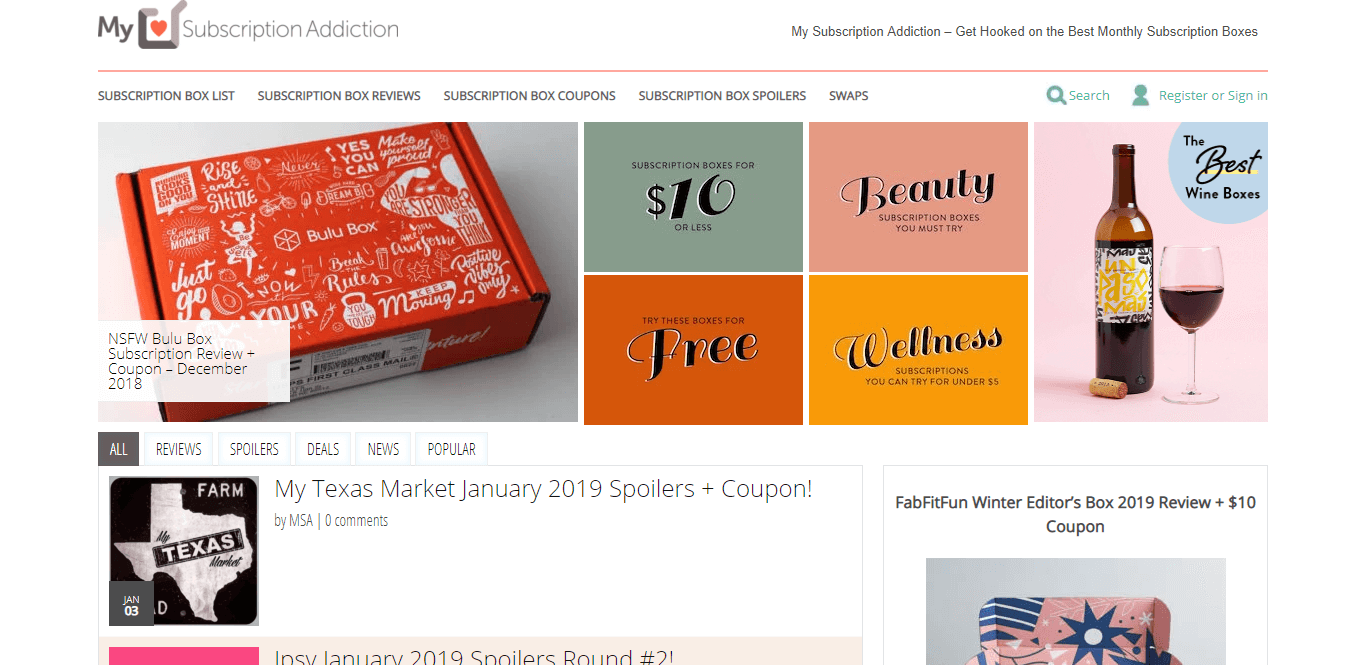 Does your startup sell subscription boxes? If so, My Subscription Addiction is a fabulous place to list your business. It's completely free, and they accept boxes from almost any niche!
It's free to get going!
You can also get your subscription box reviewed for free.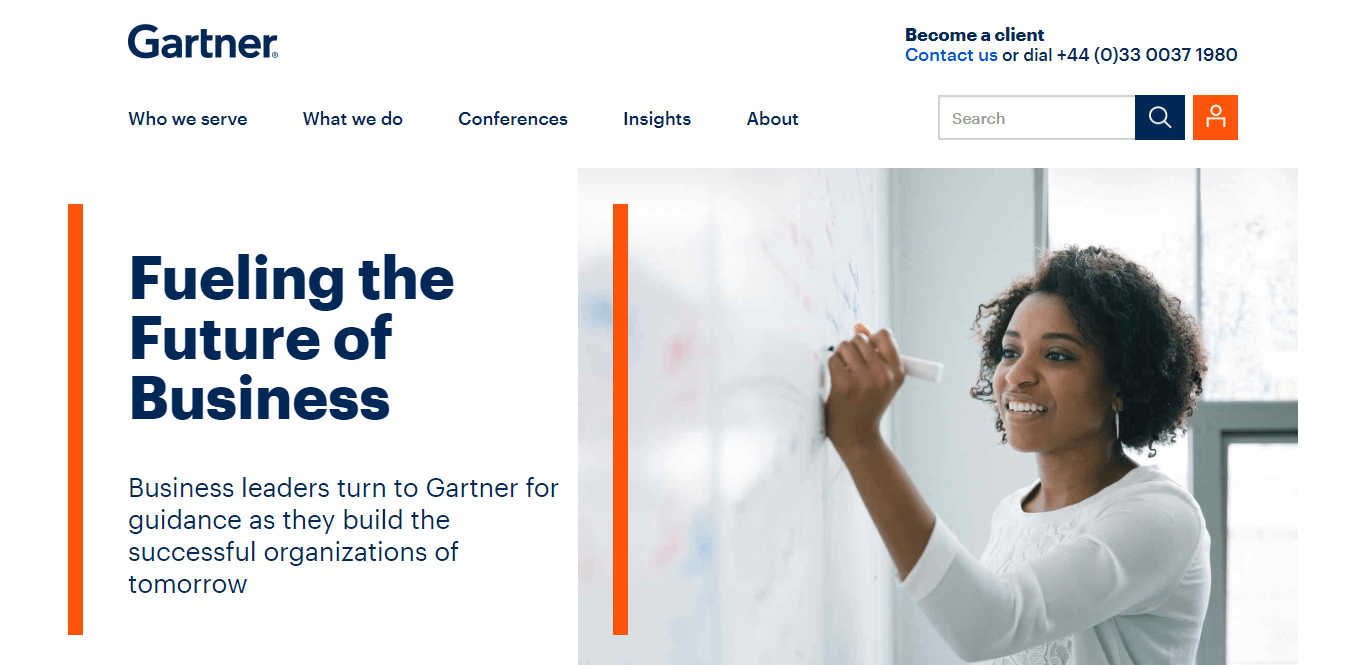 If your startup offers free software, submit your company information to Gartner. They'll review your application and publish your info if you're a good fit.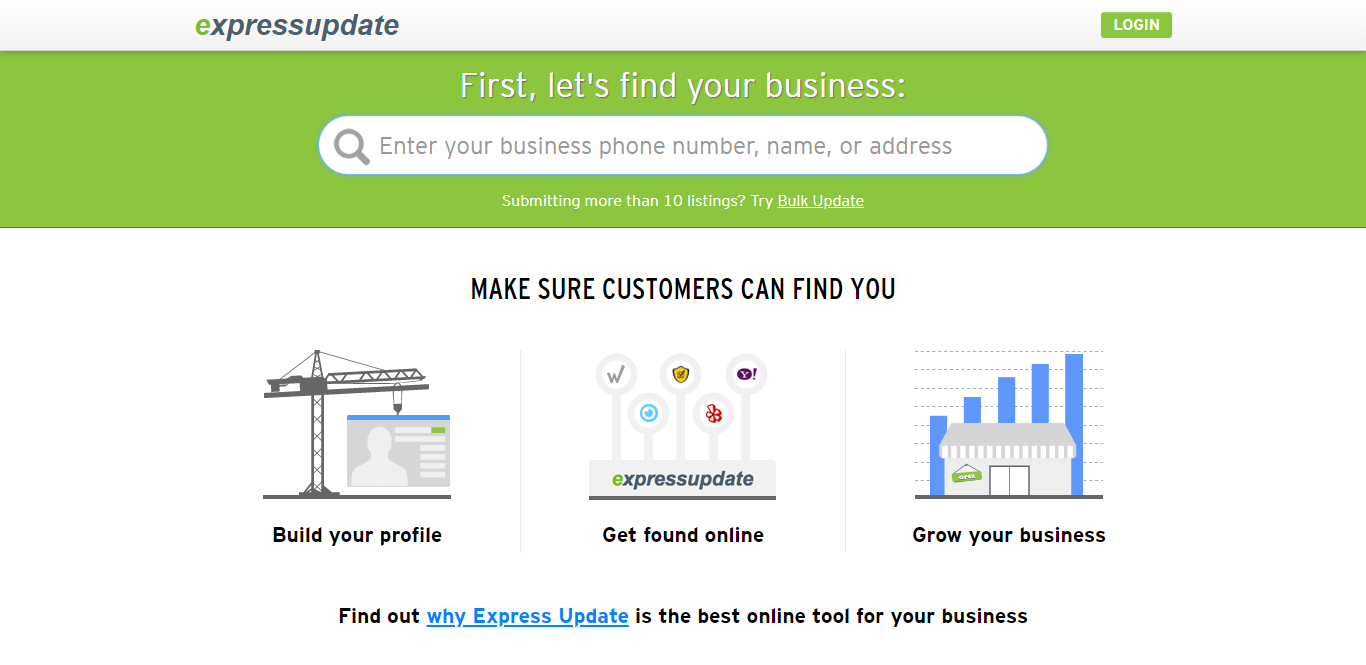 Search Express Update for your business then hit submit. They'll automatically send your information to all their partners. This includes all the popular internet search engines, 85% of major public libraries, and in-car navigation systems – how awesome is that?!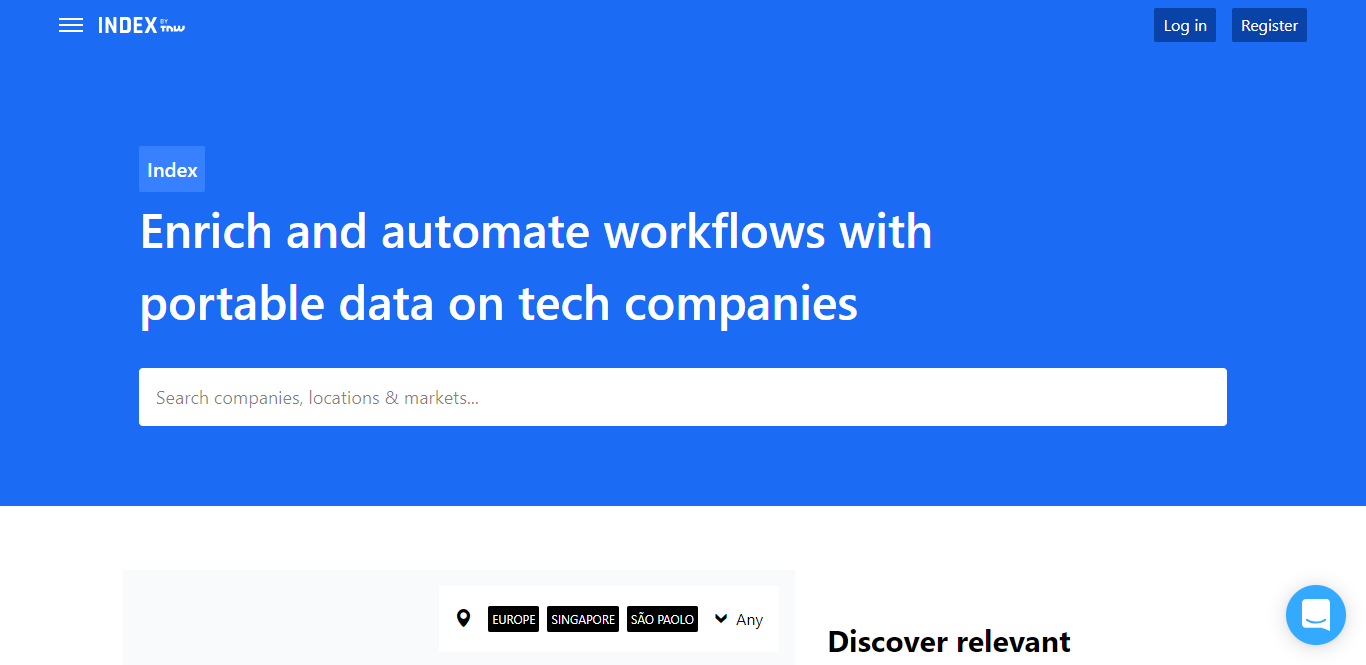 Index.co is a one-stop shop for tech enthusiasts. From the latest industry news and to tracking competitors and finding prospects – Index.co does it all. They utilize artificial intelligence to connect startups with corporate brands and investors – best of all you can submit your startup for free!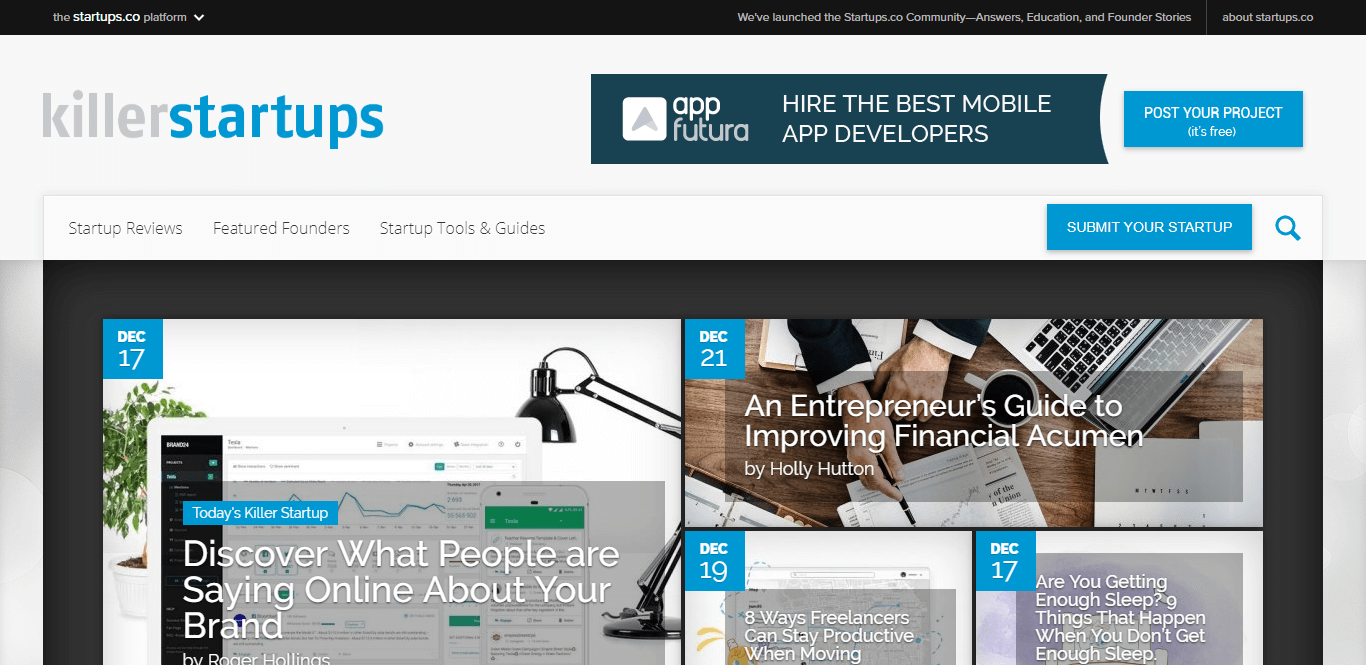 KillerStartups is a community that reviews up-and-coming companies. With over 125,000 users they've published over 88,000 reviews. This site discovered the likes of Tinder, Plum, Wego, etc. Even Uber managed to raise its first $1.6MM just three months after KillerStartups featured their business. This is hands down one of the best free places to list your startup.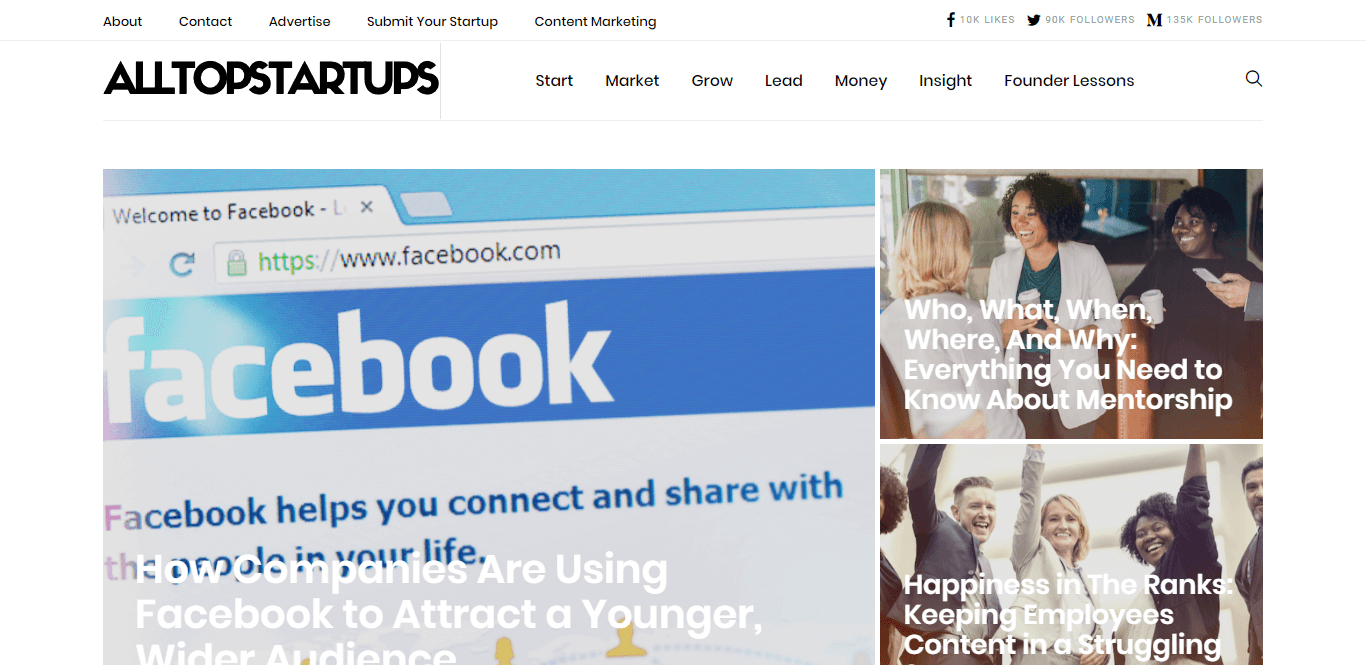 Alltopstartups is a blog boasting roughly 60,000 monthly visitors and a loyal following of over 100k. You can submit your startup here for free to be featured on their homepage and social media platforms.
It's free to get going! However, they're currently suffering from a backlog of submissions. To skip the long queue you'll have to pay $89 for the 'premium option.' Not only does this ensure your application's reviewed within 48 hours, but your company info will also be boosted on their social networks – win-win!
Here you can pitch your startup to the outside world. It's brilliant for getting the word out about your company, for free.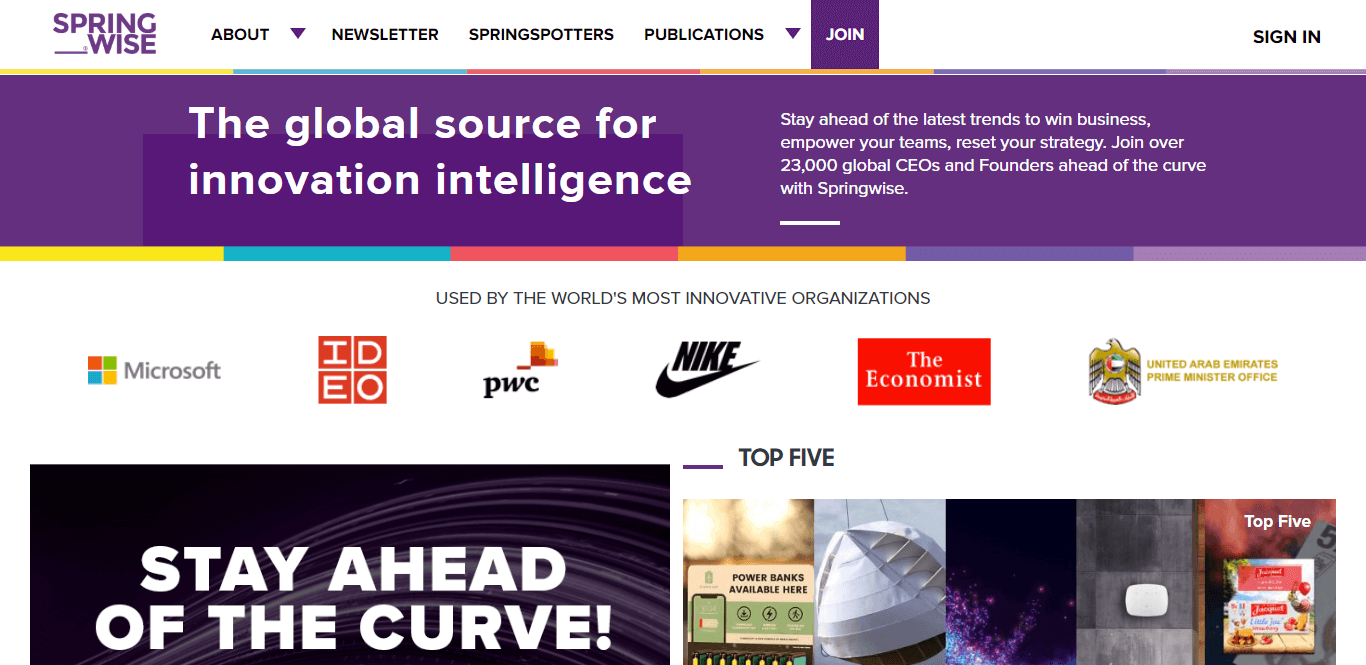 If you have a unique startup, you can submit your company to Springwise for them to feature you. If you're handling something innovative, this is the place to be.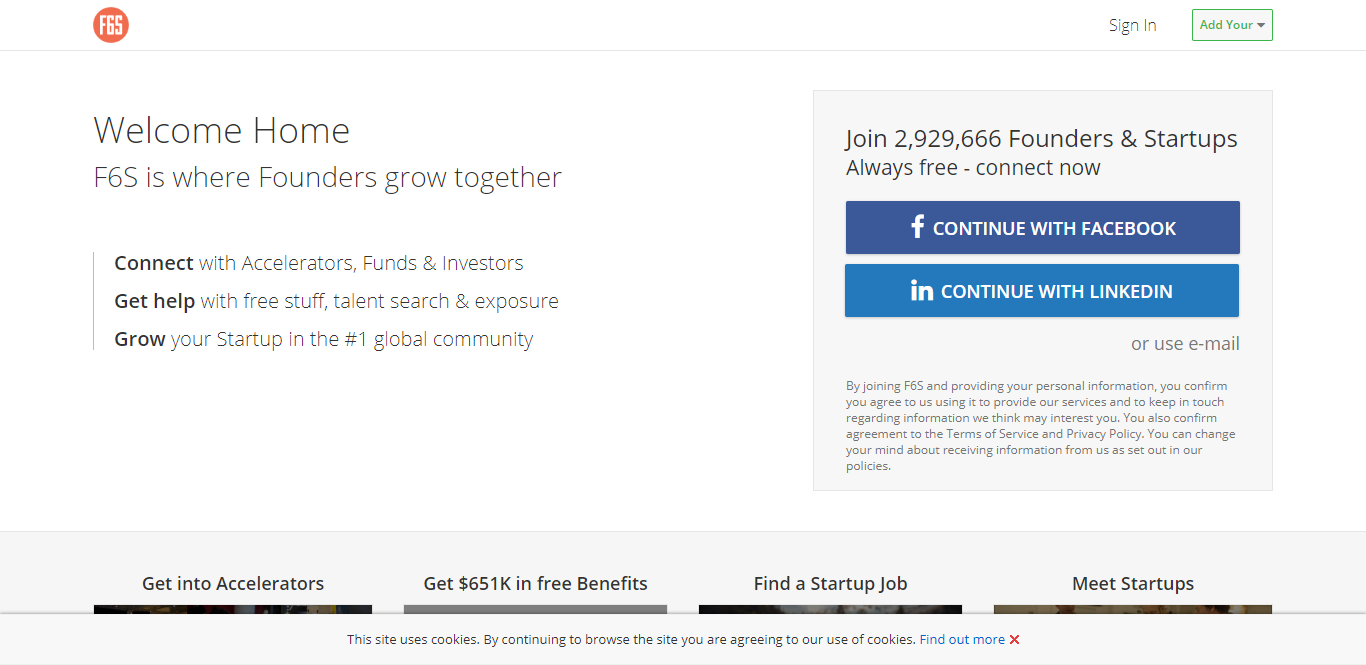 If you're a founder of a tech company, F6S complements your needs perfectly. Founders can participate in startup programs, drive traction, and receive funding- all from one place!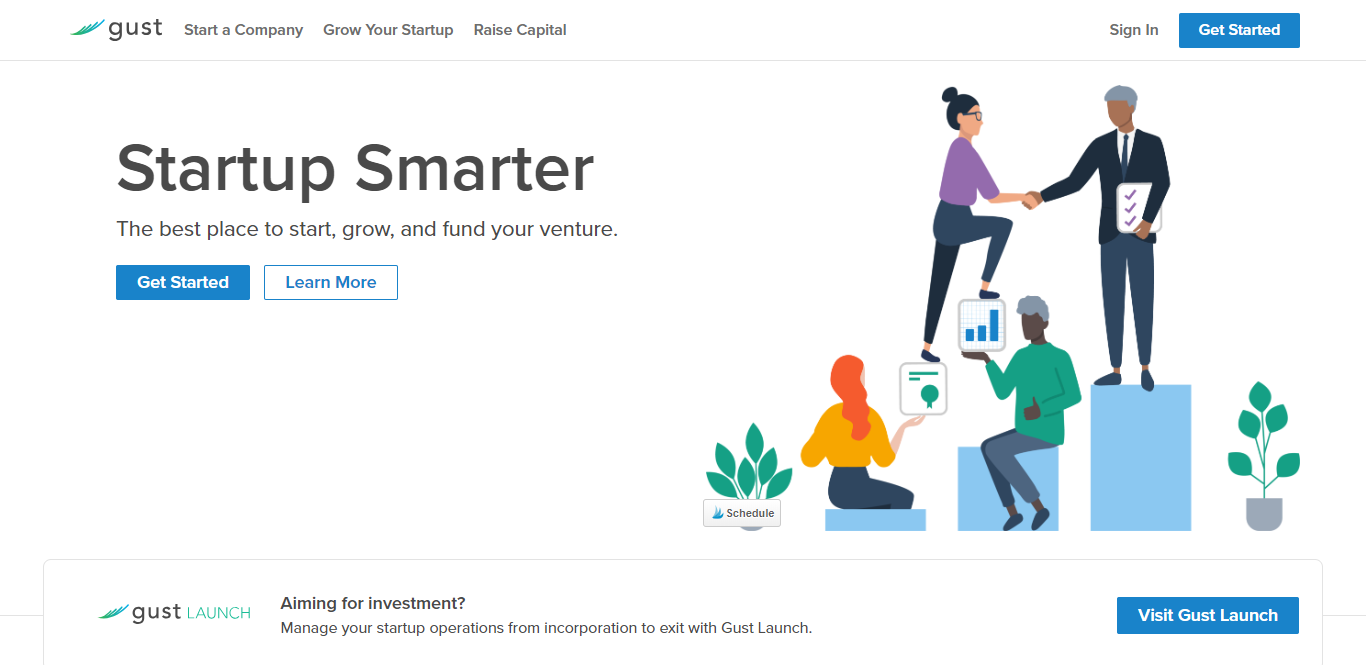 Gust is a global SaaS funding platform. If you're searching for capital, register your startup here. It's endorsed by the world's leading business angels and venture capital associations. Presently, it powers over 1,500 investment organizations in over 150 countries- so they're a reliable resource!
This is a paid resource and will set you back $300 per year.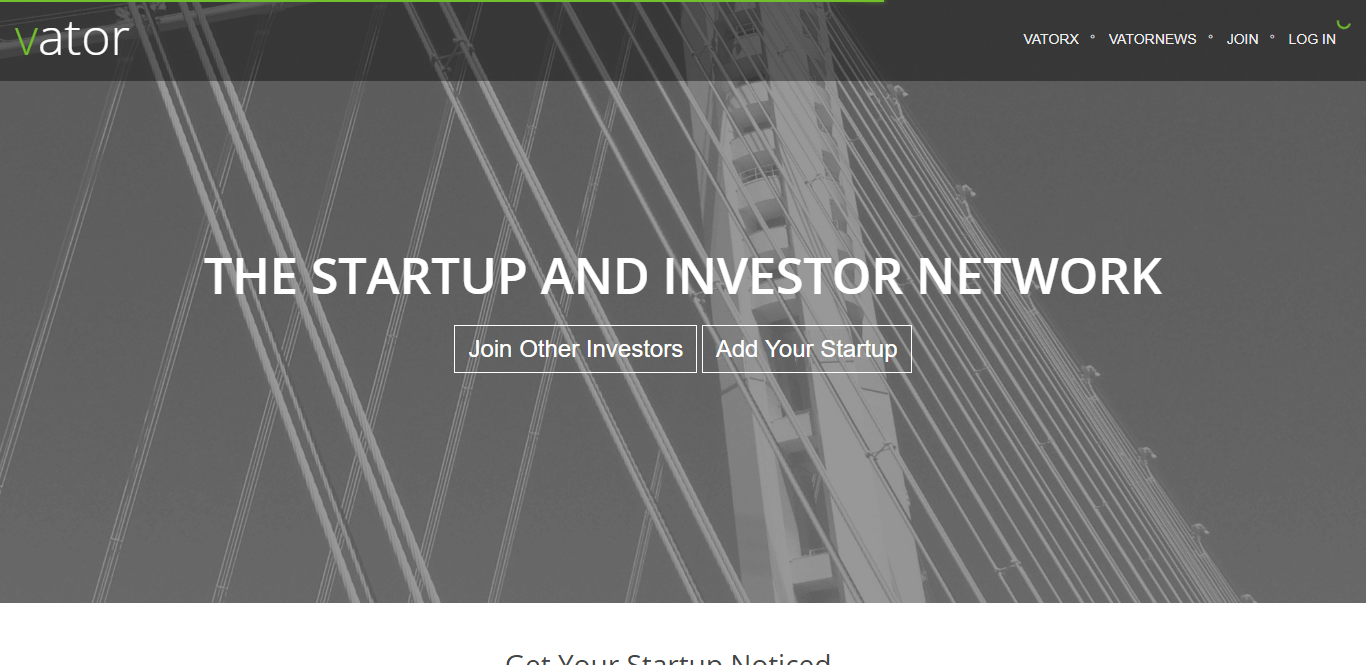 Vator is a network of entrepreneurs that gives startups the online exposure they need to find funding. They also have a vibrant social network, host useful events, and publish all the latest industry news.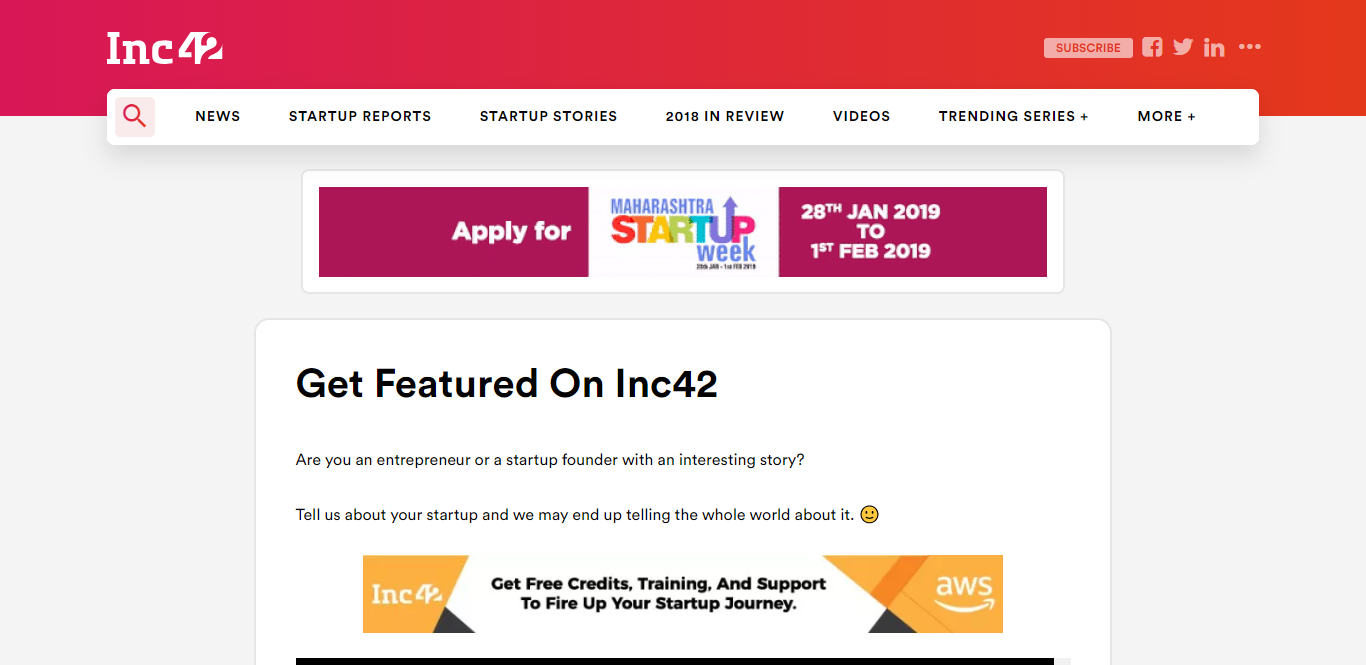 Full disclaimer, this technically isn't a directory. However, it's a fabulous place to submit your startup if you're a founder with an exciting story. If accepted, they'll feature you and your company, which is fantastic for putting your business on the map.
In addition to registering for a review, The Startup Project also conducts startup interviews. This website's run by the investment firm, Scalable Ventures – so who knows; you may even score some extra funding?
You can apply to Apps400.com to review your app for free. Alternatively, if you want a featured review, you'll have to part with your cash. This site focuses on Web 2.0, iPhone, Android, and Facebook Apps – so if that applies to your venture, knock yourself out!
They offer the chance of a free review. However, they don't guarantee you'll be published. However, for $49 you can rectify that. They also offer a couple of other paid bundles (more info provided on their application page).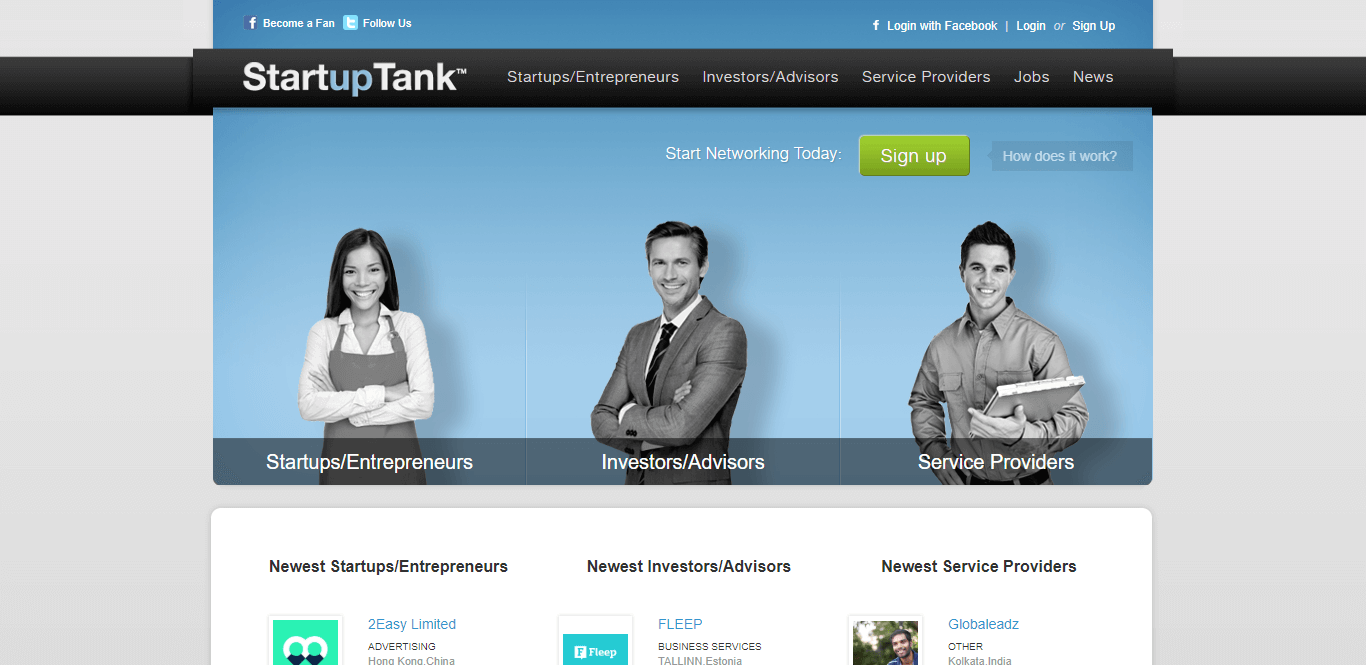 This online platform connects entrepreneurs, investors, and service providers. If you need capital, this is a fabulous place to list your business.
They offer a free option. However, they also provide numerous subscription packages set at a range of prices. These premium bundles entitle users to higher rankings on their site, limitless communication, job postings, etc.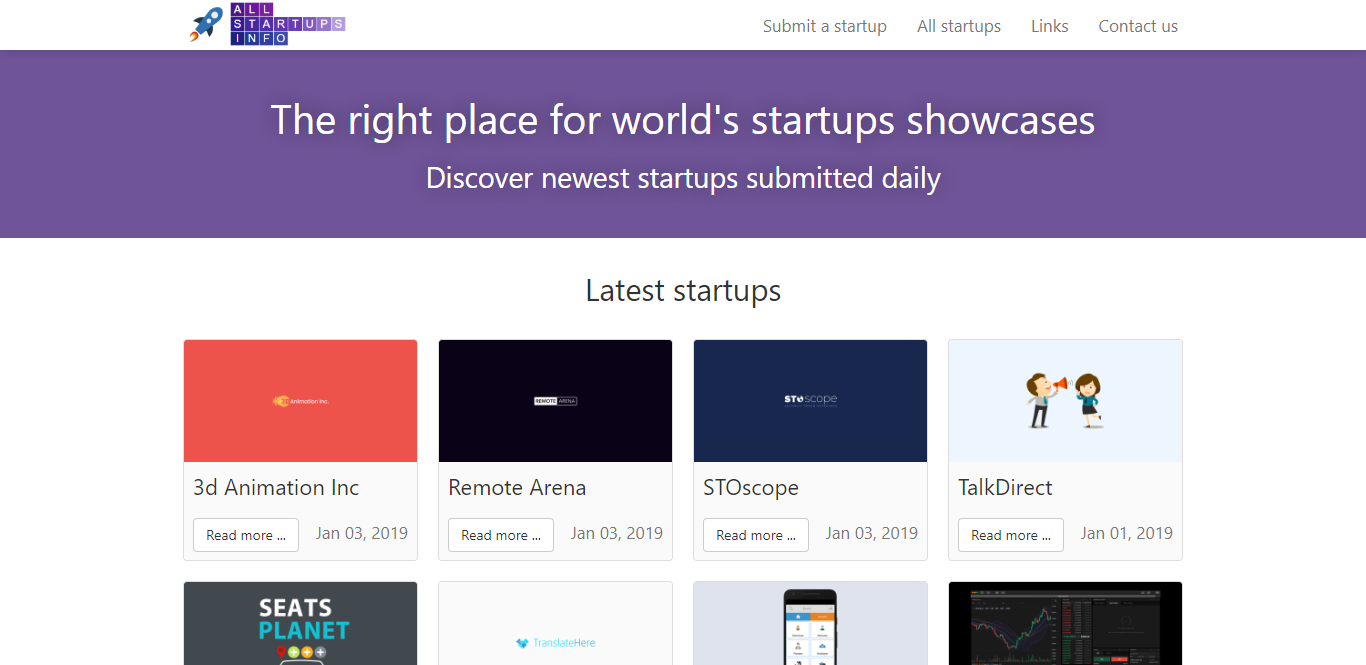 When you submit your business to All Startup Info, you'll be featured on their site. However, they follow pretty strict rules- be sure to read the fine print before sending an application.
It can take up to two weeks for them to review and publish your submission.
It's free.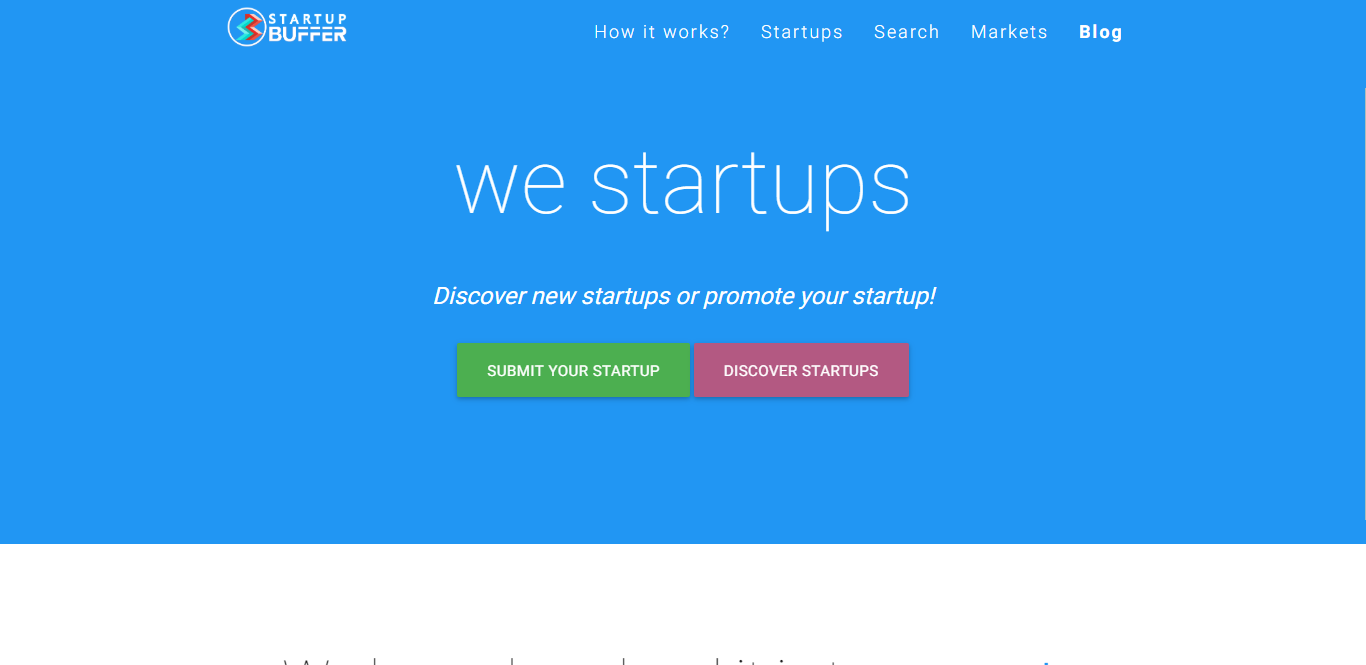 Startup Buffer is an excellent place for founders to get their company recognized, this directory enables you to build an audience, learn growth hacking techniques, and test your ideas.
It can take up to two weeks to review and publish your submission.
It's free to get started.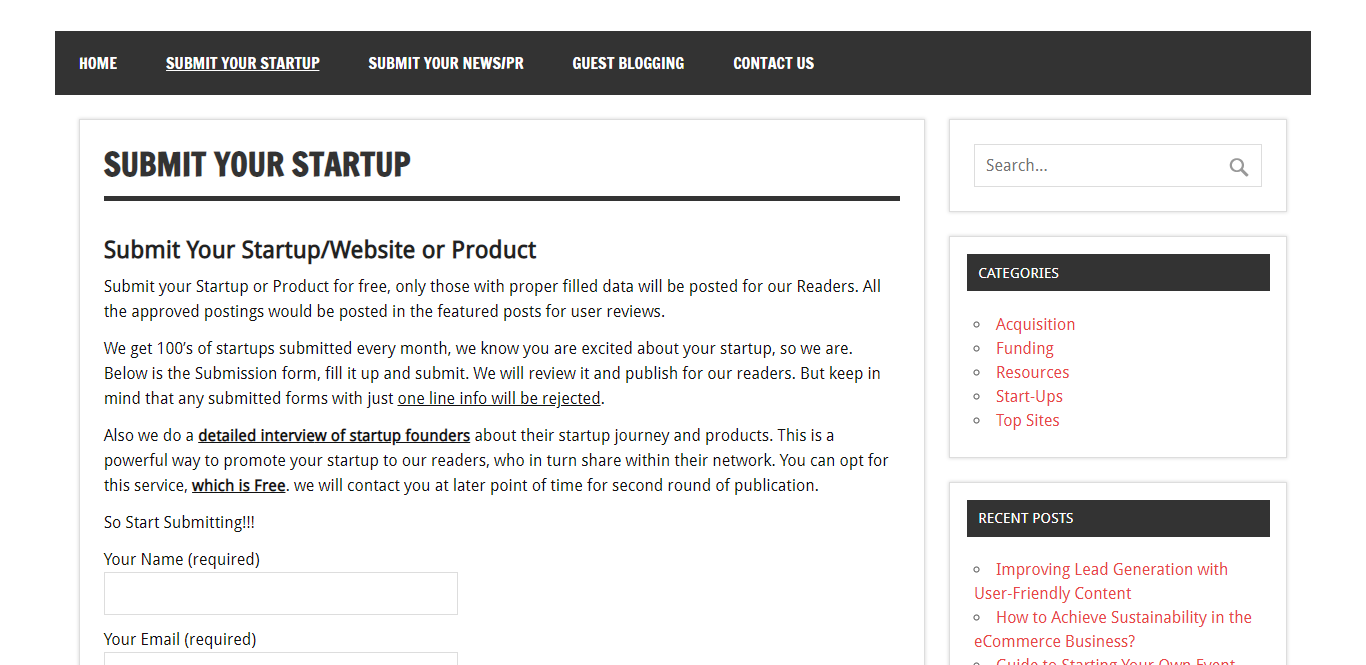 At TES, you can submit your Startup for free. Approved submissions are published, and users can review them. You can also apply (for free) to be interviewed by this platform. This is an excellent way of promoting yourself to their readers, who often share interviews with their network.
Add plenty of detail to your application to increase the likelihood of being published.
It's free to get started.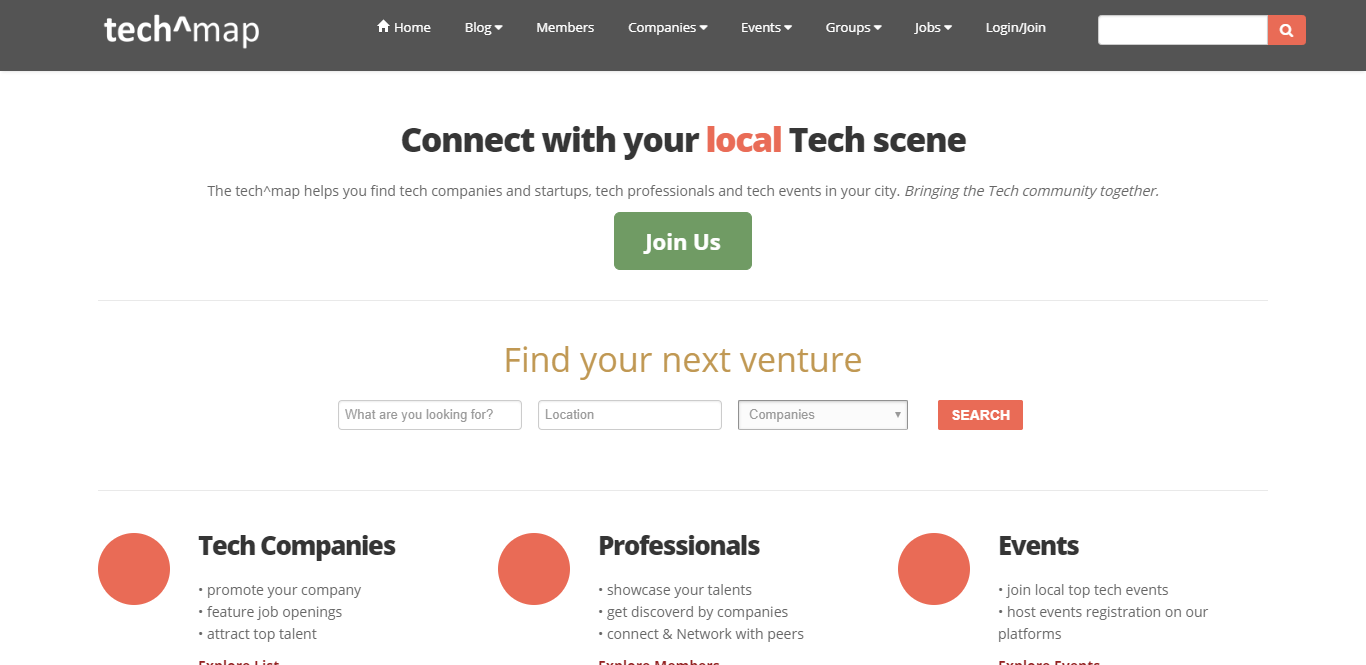 Tech Map helps users find tech companies and startups; it's a fabulous resource for promoting your company in addition to bringing the tech community together.
They claim it only takes 10 secs to get up and running!
It's free to get started.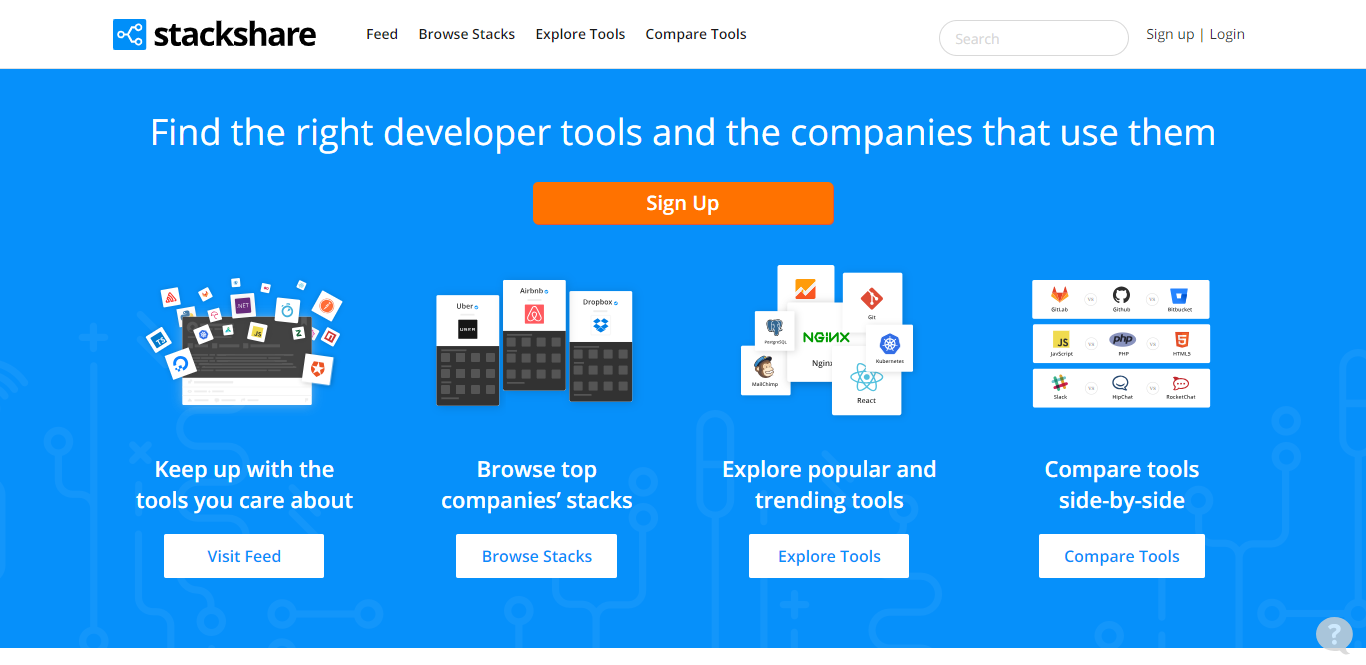 If you're selling an app or software, you can show off your stack to thousands of potential engineers by submitting your startup here.
It's free to get started. They also offer premium bundles in the form of pay per click pricing and monthly subscriptions.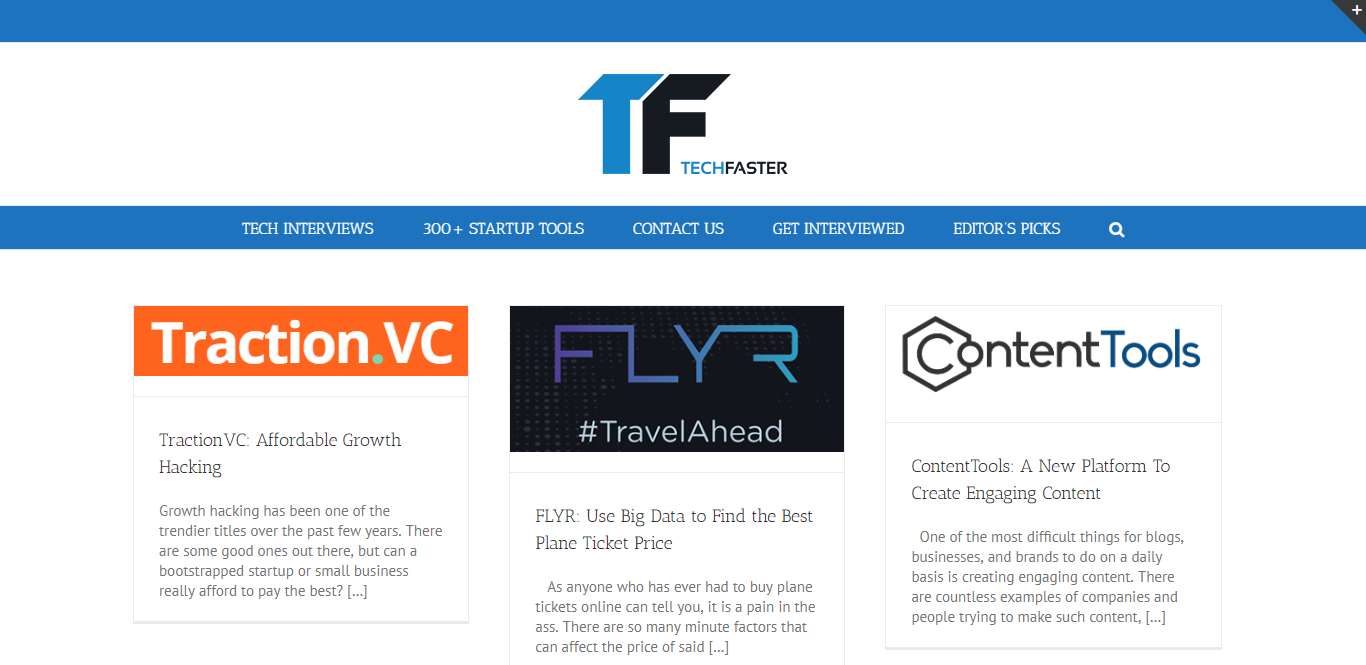 Again, Tech Faster isn't technically a directory. However, it's a fantastic place to submit your startup to gain traction. If they accept your submission, they'll feature your company on their site.
This site coves exciting news within the tech industry; they encourage founders to submit info about their startup so they can cover your story.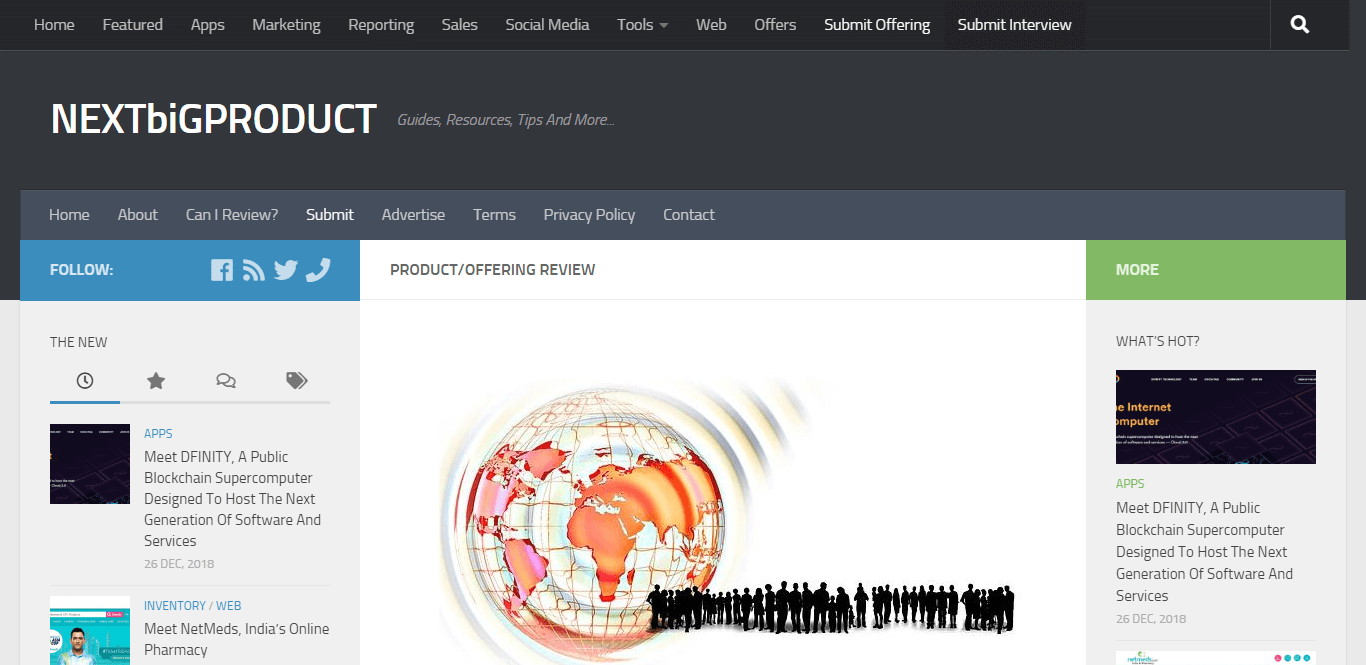 If you've launched a commodity that helps others develop their products, submit your startup to Next Big Product, and they'll post an unbiased review. On average it takes two months to get published.
It's free to submit an application for review (but there's no guarantee it'll be published).
They'll try to get back to you within 24 hours to ask for further details, and it usually takes between one and two months to get a review published.
Alternatively, you can pay a one-off fee of $100 (for a 300-word review) or $200 (for a 1000-word review) this guarantees publication within three to five working days.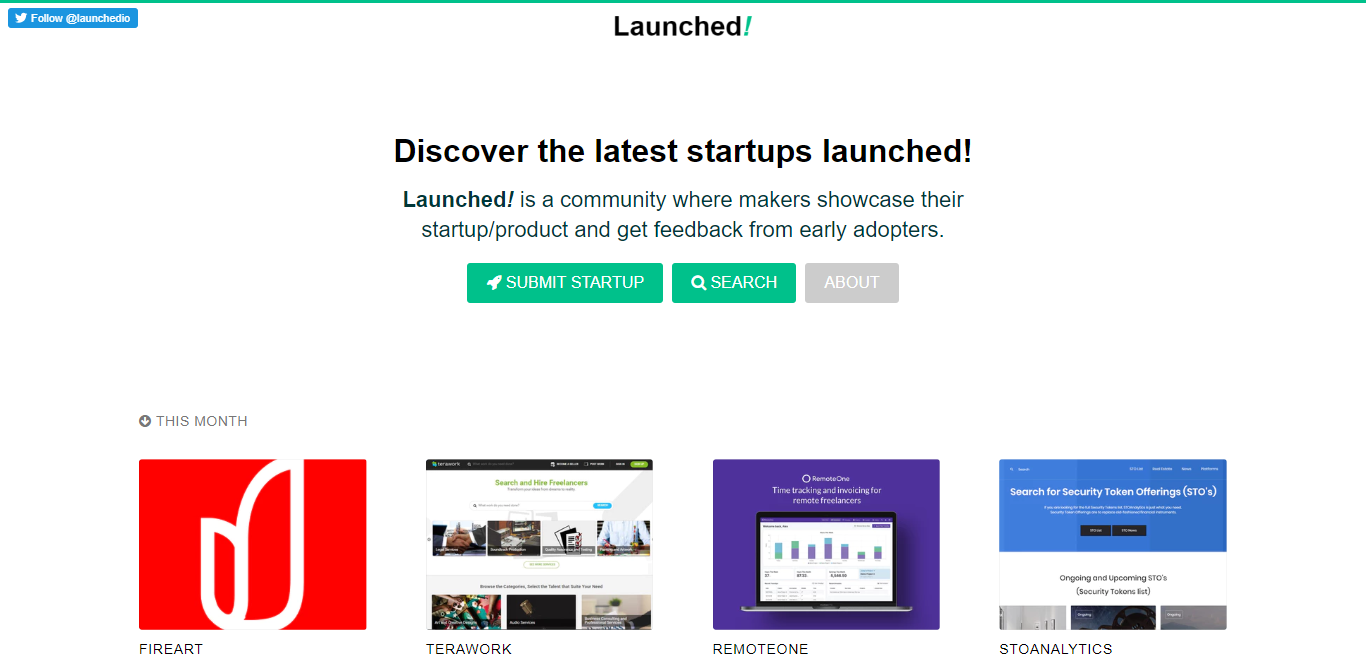 Providing your website's publicly accessible and hasn't be listed on Launched before, you should be able to register your startup here. It usually takes 24 hours to review applications. It's incredible for showcasing products and services to early adopters and investors.
The process typically takes 24 hours from submission to publication
Startup Inspire is an international community. You can register your startup for free to seek crowdfunding, exchange ideas, and get advice on how to grow your business. Essentially, your startup becomes part of their online gallery of new enterprises, which is excellent for getting the word out about your business.
About the Author: Rosie Greaves is a professional content strategist and specializes in all things digital marketing, B2B, and lifestyle. In addition to Crazy Egg you can find her published on Reader's Digest, Contena, and E-Commerce Platforms. Check out her website for more information.