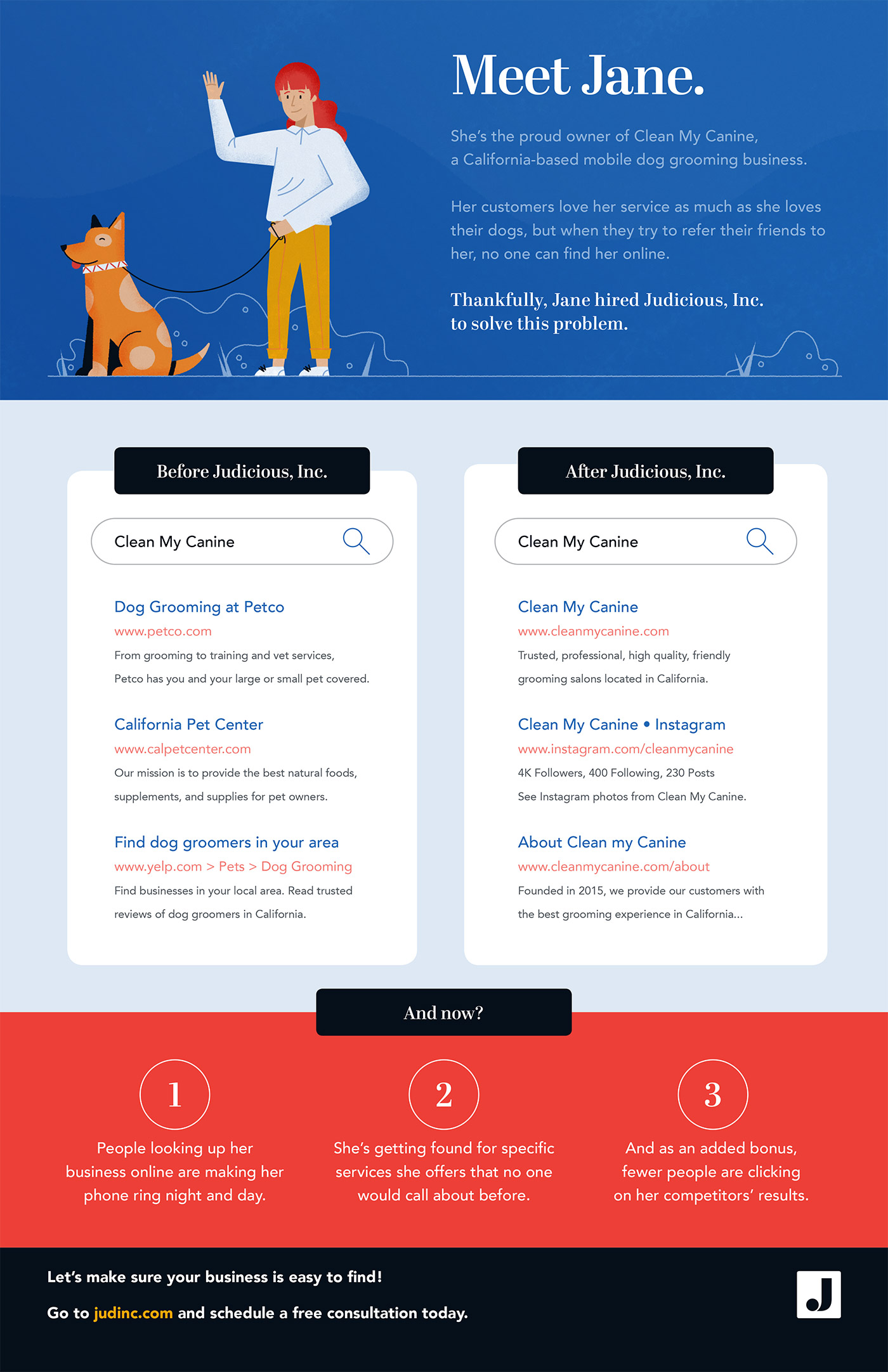 Some business owners would LOVE to be on the first page of Google.
Others couldn't care less.
Regardless of which camp you fall into, it's good to know that you can easily take advantage of available real estate on Google (and other sites) that's waiting for you to claim it.
The Internet is basically yelling at you, shouting:
"Hey!! – PLEASE fill out this profile, it's YOURS. Don't you want people who are searching for your business to know how to call you? Find your website? See what you have to offer?"
Now some of you still might not care. "Mmmyeah, still not interested."
The only problem with ignoring this is your competitors are currently filling up your spots. They're literally occupying the Internet real estate you're entitled to. Have a look: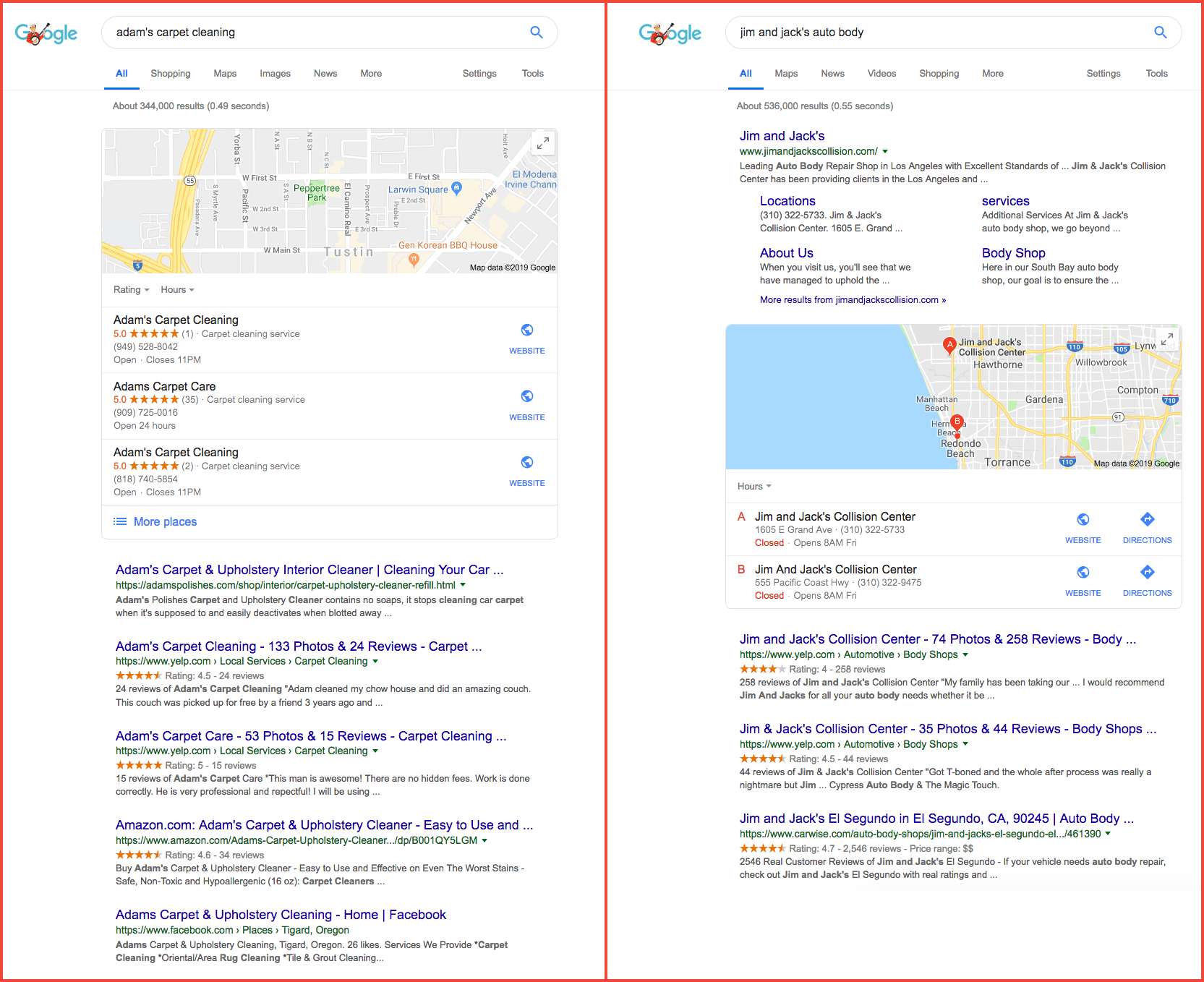 The business on the left, Adam's Carpet Cleaning, is surrounded by similarly named competitors and unrelated things like books. The business on the right has the first page of Google wired. All results lead to a listing they control.
There are two important scenarios you should be aware of where missing this opportunity is lost business.
1. People search for you by your business name
A lot of your current customers and people who have met you or heard about you will do a Google search by typing in your business name or even your personal name (if that's how you've communicated your business to others).
And what can happen is once they arrive on that Google results page, they can easily get distracted by your competitors' results, or even a non-competing result, and not click on one of yours.
That's why it's incredibly important to claim everything that's yours so that you take up as much real estate as possible on a Google results page.
2. People search for what you do
The other search behavior that your customers and prospects perform is a more general search for products and services that you offer – or even for how to solve a problem that you know how to solve.
And the same strategy applies. Take advantage of all the Internet real estate out there that has been set aside for you and make sure it's been designed to attract these kinds of searches.
We get this work done for our clients
The work is tedious, time-consuming, and takes going around the block a few times to get it dialed. But we've found that it's of immense value to our clients. Additionally, once the work is done, it's set for life. You don't have to keep paying for it like a Google or YouTube advertisement.
If you're interested in having us knock this out for you, please connect with our founder, Sean Work, using the form below. He's happy to do a one-to-one meeting with you and answer any and all questions you may have.