Commercial real estate can be a confusing area for new businesses and startups. It's very different from residential real estate.
So, it's good to find someone who can advise you. Luckily, we've interviewed Tom Abel, and he's got plenty of pearls of wisdom to share. He's a commercial real estate broker who helps attorneys, Certified Public Accountants (CPAs), insurance, technology, and medical companies find commercial spaces to buy or lease.
We asked him to provide a few top tips that he feels every new small business and startup should know before considering their first office space.
So, let's dive in!
What essential considerations should a tech startup or software company look into before leasing office space?
Well, there's the budget, the location and it's also important to have an excellent idea of what your growth plans are.
Many landlords want you to sign a three or five-year lease. Most people don't know what's going to happen in a year or eighteen months. My recommendation is to find a landlord that can expand a tenant in their portfolio. So, if you go to a building and your company outgrows the space, you're not held captive by the lease.
Subleasing can be another option if you've signed a long term lease, but you've outgrown the space. Generally, if there are less than two years left on the contract, people won't pay much for it, so the landlord makes the company pay for 36-months worth of rent regardless.
A long lease isn't usually a great business decision for a small company- but don't worry, there are other options out there.
Executive suites like Regus, offer month by month leases. This is a great idea. You can have two or three people in an office, then take another office after six months and piece it together without being restricted by a contract. It's not cheap, but the flexibility is a huge benefit.
Co-working spaces like WeWork, offer a variety of spaces for companies comprising of one person up to around 250 people. You choose the size of the membership then come and go as you please. You can access a workbench, office space or conference room, etc.
What kind of insurance coverage does a small company or startup need to have when they find their first workspace? Are there common things people often forget?
Typically, every lease requires a tenant to have general liability insurance, usually for $1,000,000. When you sign a lease, you'll be expected to have an insurance certificate and to provide evidence of that.
Are there any weird 'off the wall' cases that small companies should ensure they've included in their insurance coverage?
There's business interruption insurance; it's like a waiver. If you rely on your brick and mortar space to conduct your business, like a retail center, it's a good idea to consider interruption insurance.
For example, if there was a fire in a coffee shop and the business couldn't operate, it would be covered under said insurance.
This is mainly for retail companies though, for a technology company where you can work remotely, you wouldn't need to worry about business interruption insurance.
Keep in mind; if there's a fire you've caused (accidental or not), you'd still be responsible for paying the rent, even if the premises aren't fit for occupation. In scenarios like this, you'll be thankful you purchased business interruption insurance.
Another one is automobile insurance for businesses. If you're driving for the company, people can sue the company, and your personal automobile policy won't cover any claims.
What are the best 'bang for the buck' regions in SoCal that tech startups should look when leasing a new commercial building?
Everything is getting more expensive. Even the cheap places aren't cheap anymore.
The thing I'd like to bring up is flexibility. A landlord that can move you to different premises is great. For example, if you lease space in an Irvine Company building, the advantage is that they'll move you wherever they have space. They're a named brand, and they take good care of their properties but, they're not cheap.
The answer is clearly that Irvine and Newport Beach tend to be the more expensive options. There are parts of Santa Ana that are less expensive for the same kind of product – which means you'll get more for your money, and there are more options in Anaheim and Orange.
Do you recommend companies buying their own property?
If you know you're going to stay the same size, and have the down payment, which is usually 10% of the purchase price, then yes, it's a good option.
Typically your CPA will recommend it because if you're making money, you're paying taxes. Buying your own property versus leasing is advantageous from a tax and depreciation stand. It's like renting an apartment versus buying your own house. You get the benefit of fixing your costs versus the rent going up every year, and you have the tax benefits of writing off the interest on your loan.
Is it true you can write off the value of the structure for a commercial property?
There are two things to think about, the depreciation of the land and the building.
The building can be depreciated but the land cannot. So, you have to separate them.
Inside the building, there's an interesting tax benefit where instead of a 39-year depreciation for everything, you can take components in the building, like lighting, and it depreciates over ten years.
You can get accelerated depreciation if you do a cost segregation study, it's not free to do it, but it's beneficial from a tax saving standpoint because it speeds up how much you can depreciate.
For manufacturing companies thinking of buying a piece of equipment, now's a great time to do it! The 2017 tax cut now allows companies to depreciate 100% of their equipment in the first year.
How can you check if the building has a reliable internet and phone connection before signing a lease and moving in?
The first thing to do is ask the property manager what internet services are available in the building.
The second person to ask is the phone or IT person, who should coordinate and oversee all the services.
From a real estate standpoint, if you're an agent for an owner, you ought to know what services are available so you can tell the client or broker.
Do many small businesses and startups get an office space that's too large, which costs them more than it needs to?
One of the advantages of working with a broker is that they know what your goals are. They're not going to send you to a place where they're going to require a five-year lease, or where you need to take more space than you need.
If it's a sizeable enough company, especially if they have venture capital funding or seed money, the challenge is knowing that they're going to grow. What I'll do is show them a space which is larger than they need initially, and I'll negotiate a ramped up rent schedule for them.
In other words, they can take a 5000 square foot space, but for the first 12 months when they don't need all of it, they'll pay a reduced rent.  After 18 months, they pay rent on the whole thing. So, there are strategies we can use to work around this.
How should a startup size up their square footage needs, is it by headcount or is there a formula?
The formula is between 200-250 square feet per person.
What I do is look at whether people are in the office all the time. When calculating the space, it should be based on who's in the office 100% of the time not the people that come and go, work remotely, or work in the field a lot.
A good idea is setting up a casual area for people who aren't permanently based in the office, so they can sit down and plug in as needed.
I always advise tenants to meet with a space planner who will ask these sorts of questions. That's an advantage of hiring a broker; they'll ensure they know exactly what you're looking for or they'll bring in a space planner to help with the planning.
Do you think people start without a broker first and just start calling numbers?
Yes, a lot of smaller tenants call off leasing signs and don't know where to start.
It's hard to find space on the internet, unlike residential property, there's no official free place to go for commercial real estate.
Some people use LoopNet, which is no longer a free service. However, you only get small pieces of information, and you're required to call a listing agent who shows you the property and represents you.
It doesn't cost money to work with a broker. The tenant doesn't pay; it's the landlord who pays a commission. You wouldn't go online to buy insurance without knowing what you're looking for. It's the same with a commercial real estate broker.
If you're thinking of leasing a space, then you really need to know what the landlord's motivation is. Are they going to up the rent and then try to sell it? Are they a long term holder who just wants to keep the space filled?
These are two very different motivations, and this is where a broker has all of the inside knowledge.
Around here, we have a lot of two-story buildings, which do you think is better, the first or the second floor?
Well, the first floor's better for accessibility arrangements for people with physical disabilities. Whereas, the second floor is more secure. People can easily break into the first floor, even with an alarm fitted. On the first floor, you might get noise from above too!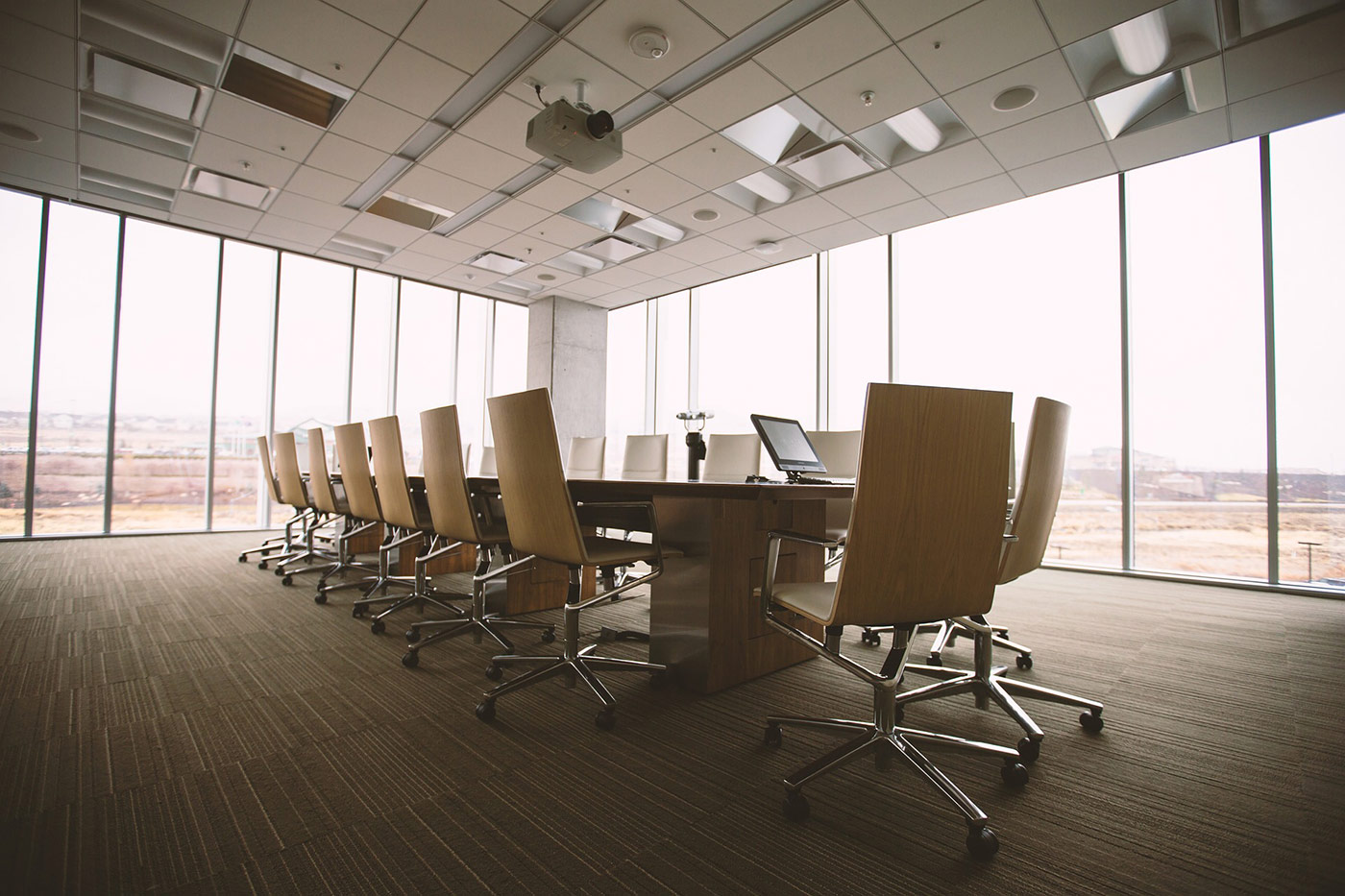 Do you have any tips for parking issues?
Most office buildings offer a ratio of four cars per 1000 square feet. If you remember you have 250 square feet per person, that's the same as one car parking space for each person.
However, let's say an office only has workstations, you'd have ten people in a space that should just fit five. If multiple offices do that and everybody drives, you'll have parking problems. It's often likely the landlord knows about the issue but can't do anything about it because it's all unreserved parking.
What I recommend, is driving to a business beforehand, if you can't find a parking space, there's likely to be someone in that building creating a parking problem, and it may be best to avoid the area.
What are the usual cleaning, deposit and wear and tear costs associated with leasing a space?
Most office leases are called Full-Service Gross, that includes all property tax, insurance, community maintenance, electricity and janitorial for five days a week. The landlord pays all those costs.
With a five year lease, there's a 3% annual increase of the base rent you pay in the second year. On top of that, if any of the other expenses (janitorial, electricity, landscaping, maintenance) go up, you'll pay a proportionate share of that increase on top of the base rent. It's called a base year. The tenant pays their proportionate share of the increase in operating expenses if it exceeds the Base Year annually (if any).
One of the strategies I use is working out if the landlord's willing to put a cap on that increase. It's hard to get away from the annual increases on base rent, however, sometimes you can negotiate on other expenses.
It should all be factored into your budgeting and planning.
What happens if a tenant does something crazy like drills a hole in the wall to run a wire through themselves?
Usually, if it's a small and insignificant improvement, you wouldn't have to ask the landlord for permission. There may be a clause in your lease that states that if the cost of work goes above $5000, you have to get permission from the landlord first.
On the whole, it's good to check this first!
It all depends on the scope, the cost of the work and if whether it structurally impacts the building. You're usually better off finding an IT person to help run wires through as they know what they're doing.
However, if you wanted to make structural changes like taking a wall down, the landlord has to be informed and needs to give their permission first.
What about mounting things on the walls and leaving holes?
There are fixtures and trade fixtures. A trade fixture is moveable, and a fixture is permanent. If you pay for and mount cabinets to a wall that you want to remove when you leave, as long as you patch up the wall, there shouldn't be a problem.
What other costs are there that people don't always realize?
It's more expensive to make improvements to a space now than it used to be. Generally, construction costs are rising because contractors are busier. Therefore, they charge more, can take longer to complete projects, and can be more selective about the jobs they work on. Material costs are also higher.
A landlord isn't going to pay for improvements which are unique for a tenant because they'll need replacing when the tenant leaves- so it's not a good investment for them.
Some landlords say that tenants can complete work if they pay for it, but, often there's a restoration clause where the tenant is responsible for restoring the space to its original state upon leaving.
Another thing to be careful of is a personal guarantee versus a higher security deposit. A startup that's been in business for less than two years is likely to need at least a personal guarantee when leasing space and at least one-month security deposit.
The second thing I suggest is that instead of a personal guarantee, you pay more rent or a higher security deposit. It's better for the landlord to have the money than the warranty in case the company goes bankrupt.
Another option is called a letter of credit, you go to a bank, and deposit money and the landlord gets an unrestricted letter of credit so if the tenant defaults, they can take the money deposited.
Do you ever come across people wanting to rush in and get a space right away?
Yes, some people want to occupy in as little as two weeks. If you have more time, you have more leverage – even if the market's tight. If you have a shorter time and the market's competitive, you have zero advantage, and you'll probably pay a premium.
What if the startup has just got their funding and has been told to get an office immediately?
That's when it's better to go to a Regus type premises, get established and take the time to go and get a more permanent office solution. The other thing to think about is the internet connection; sometimes it can take up to six weeks to get connected, whereas Regus is all set up and ready to go.
About Tom: Tom Abel is a First Vice President with CBRE Commercial Real Estate in Orange County. He has over 30 years of experience representing landlords, tenants, buyers and sellers of office properties throughout Orange County. His primary goal with each of his clients is to understand their specific real estate needs and deliver the most cost-effective solution to meet those needs". Tom works with professional service firms, insurance, and finance-related providers, engineering and technology businesses as well as corporate and regional sales organizations to help them find the ideal setting for their employees and clients." Contact Tom at: [email protected] or www.cbre.com/tom.abel