Backstory: The Judicious, Inc. 1,000 Tree Challenge
To make things a bit neater, we moved all our receipts from One Tree Planted to this page:
Judicious, Inc. Receipts
Here's proof of our first batch of 250 trees!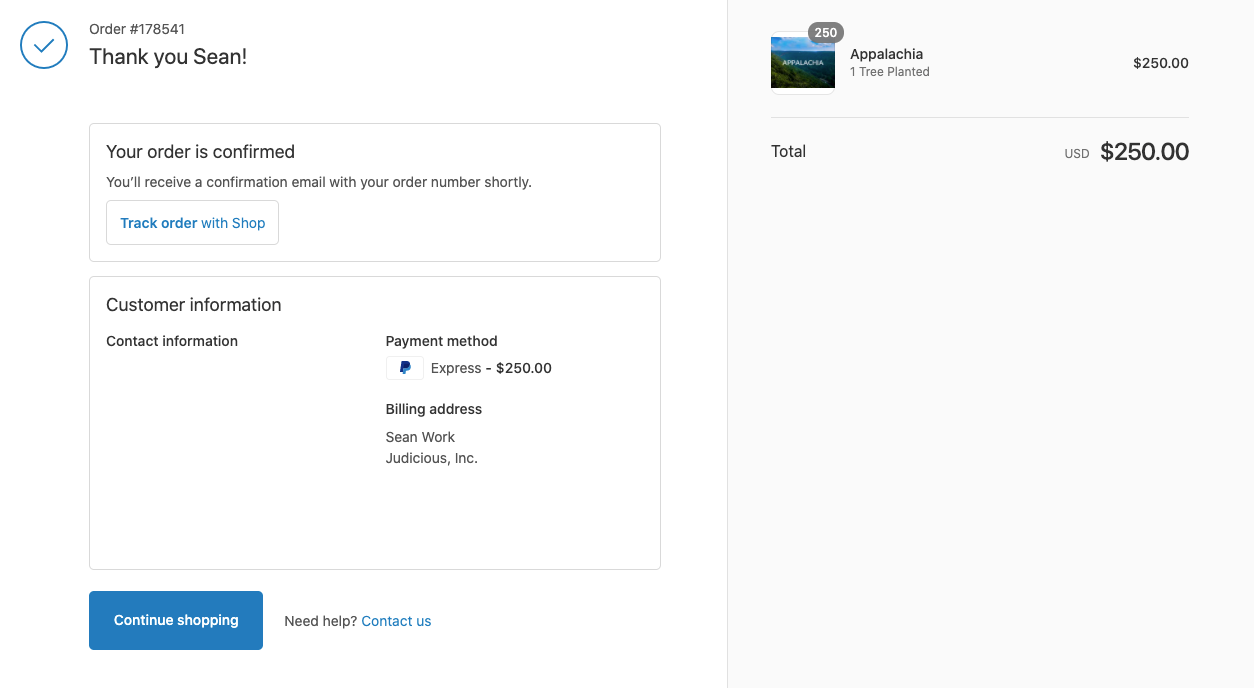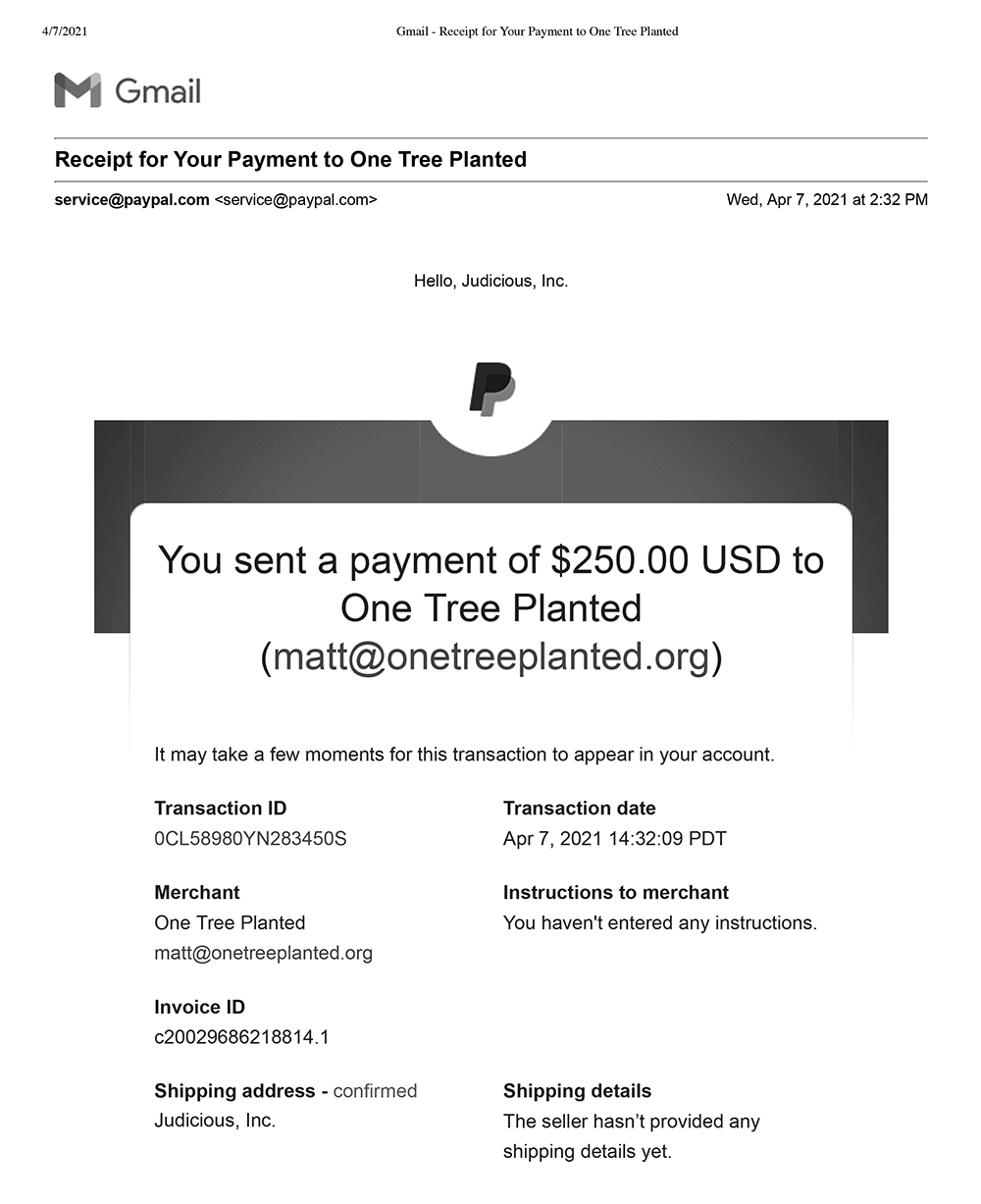 Here's the next batch! 500 trees! (says 100 but the QTY is 5)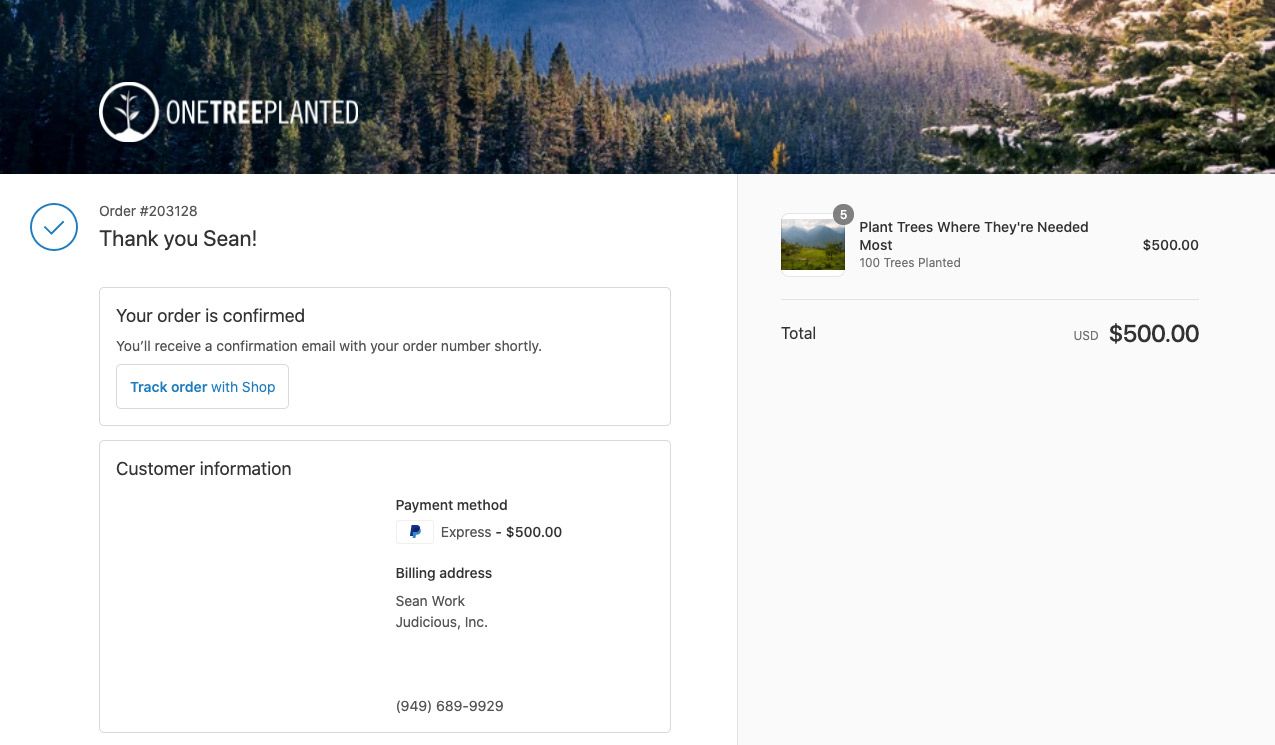 …And 300 more!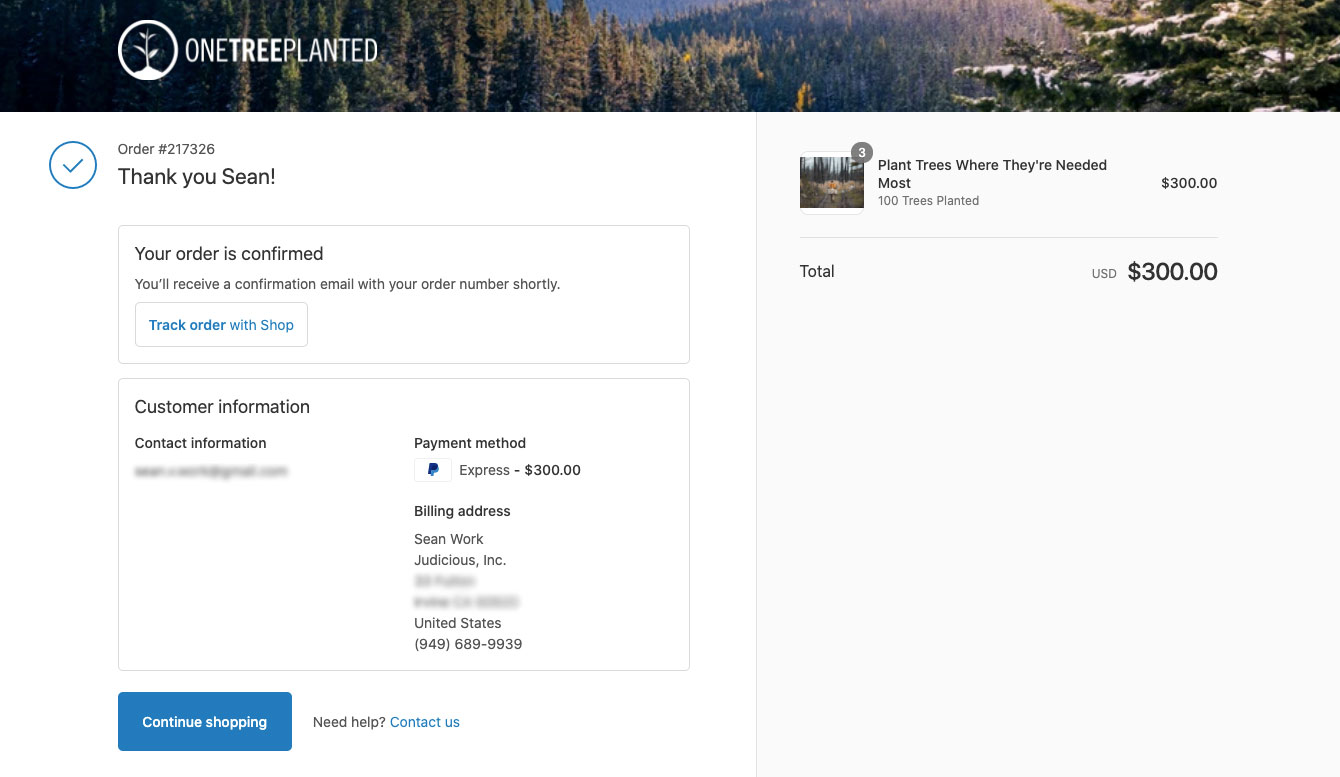 We hit our goal of 1,000 trees. We actually went a little past it and hit 1,050 trees!
Rise Vision Receipt
Rise Vision donated 1,000 trees!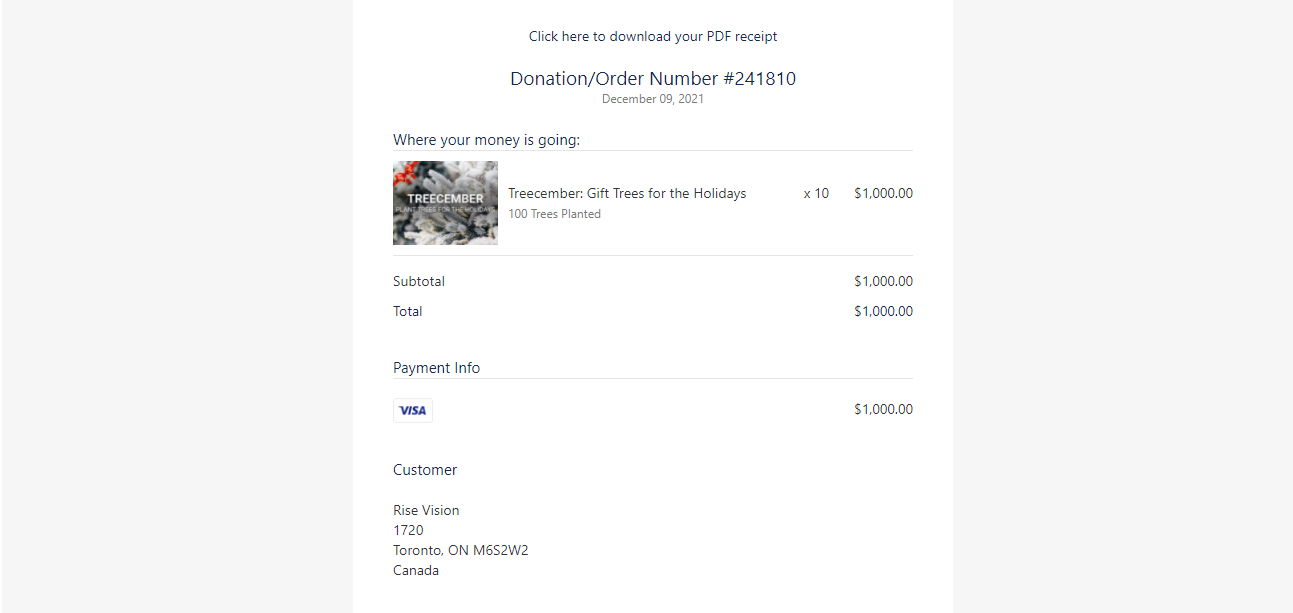 Get Social Currency's Receipt
Big thanks to Get Social Currency for chipping in!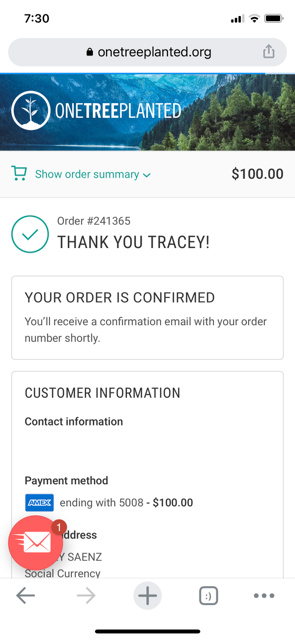 Khuram Shah's Receipt
Out of nowhere Mr. Khuram Shah donated. Thank you sir!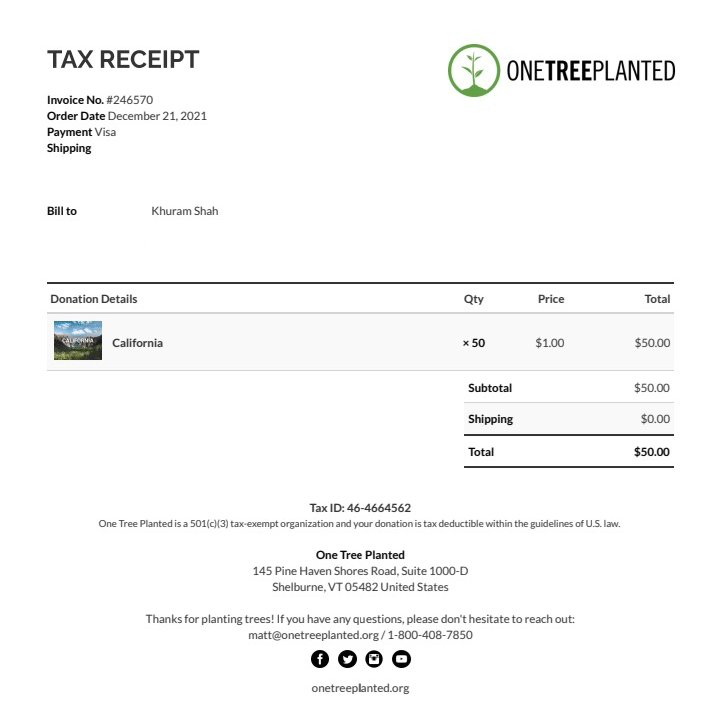 Jason Caldwell's Receipt
Big thanks to long-time ally of Judicious, Inc. Jason Caldwell!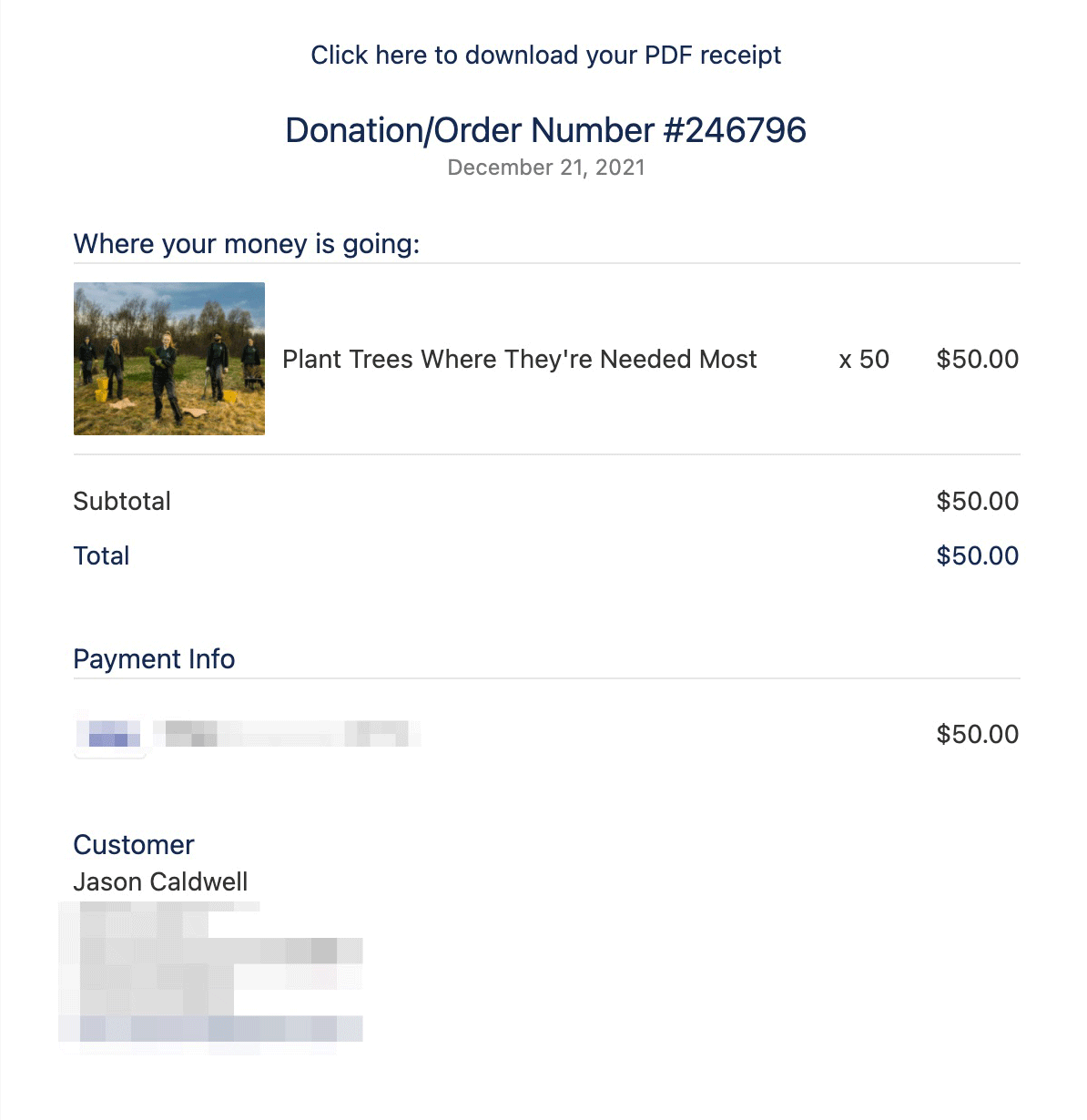 Ben Sardella's Receipt
Thank you Ben :).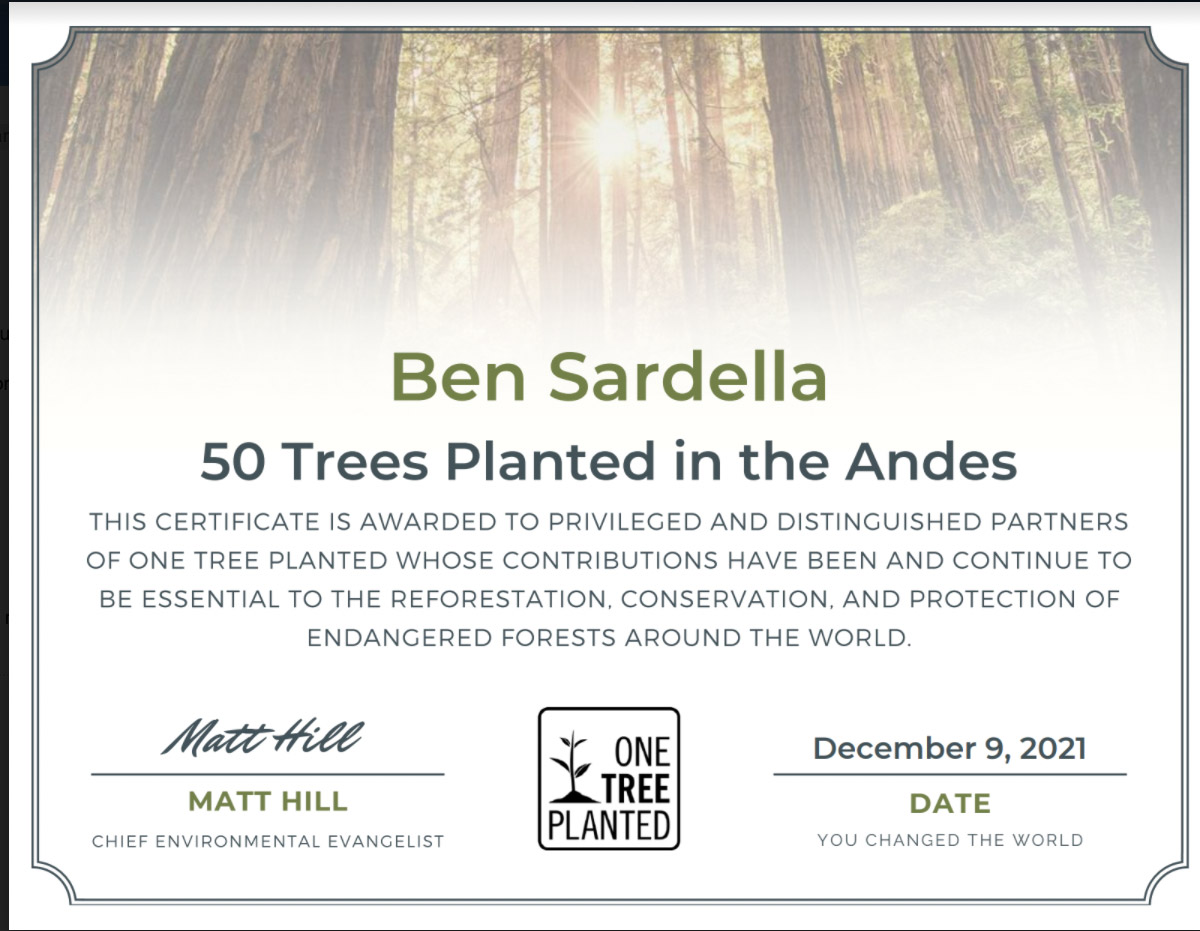 DRE Defense Lawyer Receipt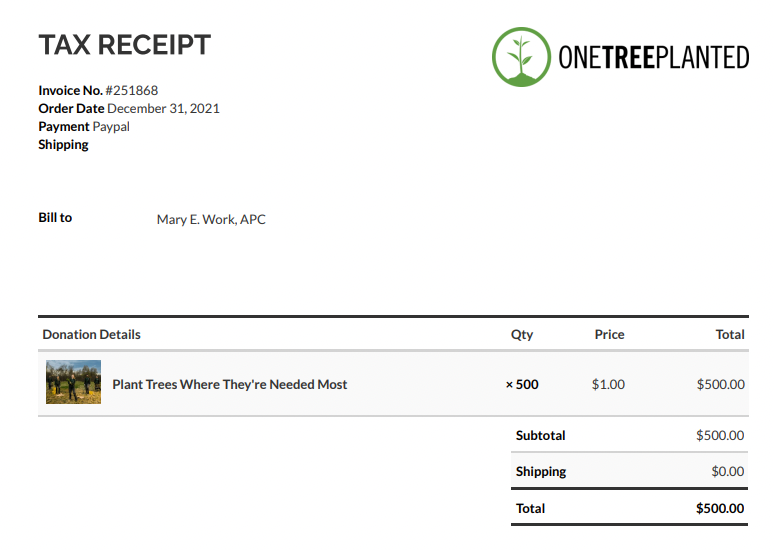 Jillian Irvin's Receipt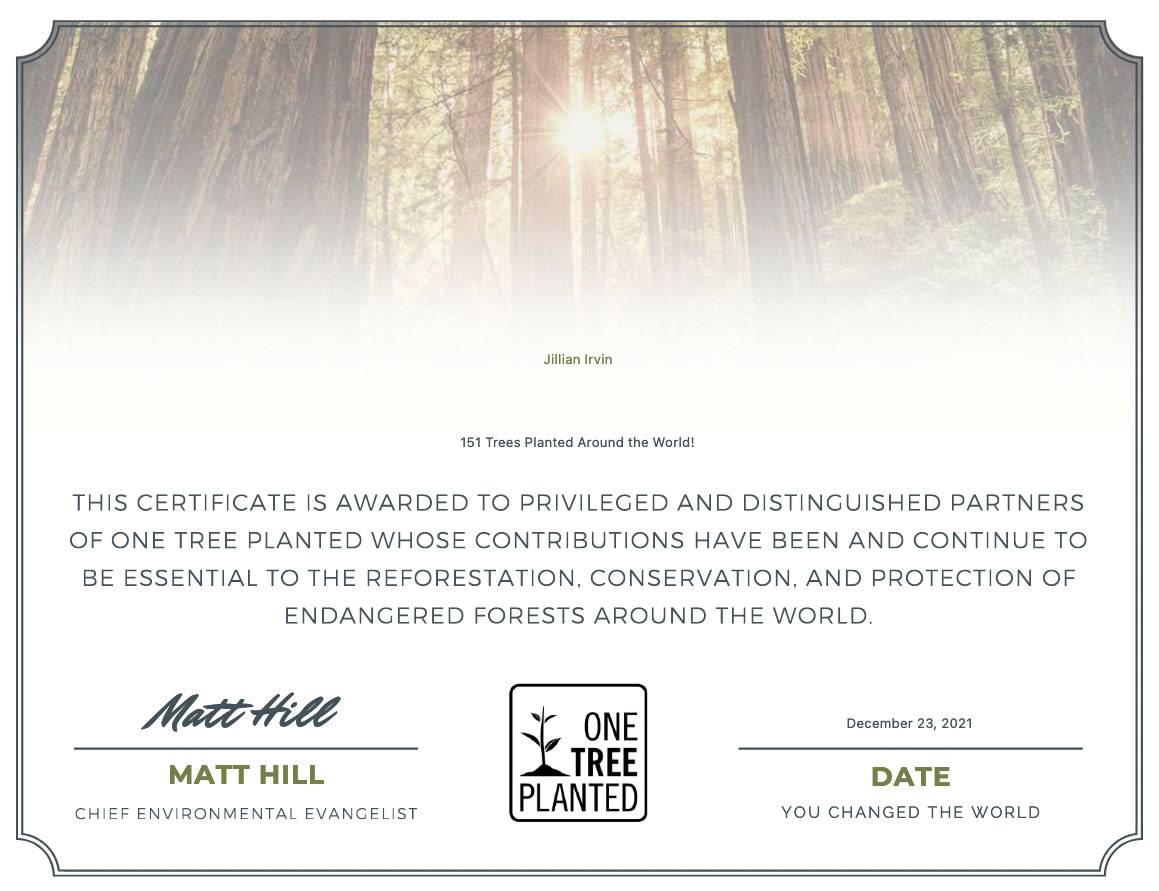 Alesia Jackson's Receipt
Alesia Jackson dedicated her donation to her mother:
This donation is in memory of my beloved mother Peggy Boatright. May these trees be a living legacy and remembrance of her because she always worked to make the world a better place.