Testimonials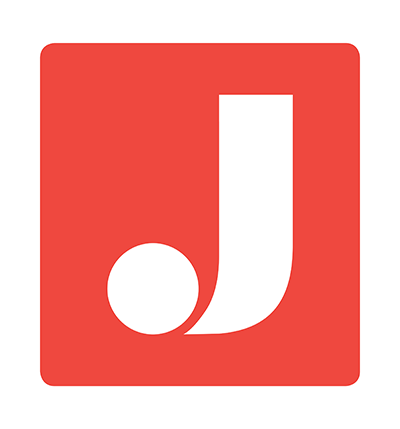 Rise Vision
One of the best ways to grow your business is to invest in a long-term marketing strategy. Investing in Sean and the team at Judicious was one of the best marketing decisions we've made in helping us do that. With decades of experience under their belt and responsible for driving millions of visitors to businesses all over the world, they won't steer you wrong.

- Jason Caldwell, Rise Vision
Alfa Auto Glass
Judicious, Inc. has been running our website and Google search engine marketing for a couple of years now. We're so busy with incoming calls, that even during COVID-19 we're having our busiest year to date. We can even pause Google Ads and remain busy.

- Guilmar, Alfa Auto Glass
411posters.com
"When I first consulted with Sean Work at Judicious, Inc. back in August of 2011, all I had was an idea. Within that hour, Sean helped me brainstorm and develop this idea of running my own web-blog into a vision. And by the week's end, this reality became a reality for me."
I run an online web-blog 411posters.com. It is an up-to-date website featuring poster and print releases by a multitude of artists around the world. Having no prior experience in owning and running my own website, let alone even going through the complicated steps of registering and starting up the website, Sean assisted me with each stage from registration, start up, to the basics of internet web design, and all the way to key techniques in maximizing web search hits. Sean is well versed and knowledgeable in all aspects of websearch mechanics and is professional and always prompt in getting back to me during the rough 'training wheels' days of my website. As a result, and with some determination and hard work, I have seen my webhits grow dramatically since my website's inception where as of a 1 month period between Jan-Feb 2010, according to Google Analytics, my website has had 25,589 Visits, 12,482 Unique Visitors, and 45,308 Pageviews. And it's still growing with new highs attained each week. All this was achieved using very basic, yet key search maximizing techniques Sean taught me.
Owning and running a successful website is hard work, and the payoff is largely personal achievement based. Sean understands this and has been key in helping me by maximizing its potential early on in its growth state. Thank you Sean Work!

- Jeff S., 411posters.com
Get Lighthouse
When I was starting the blog for Lighthouse, I wanted to do it right. Sean helped cut through the noise and focus on getting the right fundamentals for my blog so it could become a great content marketing engine for my business. Thanks to Sean's WordPress advice, and recommendations on focusing high quality content, the Lighthouse blog is a major driver for our business."

- Jason Evanish, GetLighthouse.com
+X
Judicious has given life to our website with great content. I can't emphasize enough how crucial this is to taking your web presence to the next level! It's a great boost to searchability, credibility, and stickiness.

- Carlos Augusto, +X
G3 Real Estate
Judicious Inc. has become a critical and irreplaceable ingredient to the success and maintenance of my business. I am a self-employed entrepreneur and struggle on keeping up with everything related to online marketing, internet lead generation, search engines, social media, etc..... and like most entrepreneurs and small business owners I don't have either the time and resources to learn and do it all myself, nor the size of business and capital to hire someone to specifically tend to this part of my business. Judicious Inc. has given me the perfect solution by remotely handling every aspect of my business's online presence. It is such a relief to be able to focus on taking care of my clients without having to worry about trying to master the infinite world of the internet, search engines, social media, and not worrying about 1099s, Workmans Comp and all of the rest of the headaches of being an employer.
The ultimate benefit of having Judicious Inc. in my corner is knowing that the most important part of any business is being tended to: lead generation. I was told by the nation's leading sales trainer that lead generation is the most important part of any business, for without it there would be no business. Lead generation is a 24/7, worldwide, endeavour and Judicious Inc. provides me with a 24/7, worldwide presence and my most important ally and asset. Thank you Judicious Inc!

- Mike W., G3
DRE Defense Lawyer
Many years back, a client was so happy with the services that I provided, he paid a website developer to create a site for my niche legal practice so that others could easily locate my specialized services. I really appreciated the gift, it was amazing. The website worked well for many years.
But times and technology are always changing. I needed to up my game. I moved all things website related, such as development and search engine optimization (SEO), to Sean and Judicious, Inc. It was a good decision. I regularly receive positive comments from business colleagues and clients about my website and its excellent SEO. I cannot take credit for this, the credit belongs to Sean and Judicious, Inc.

- Mary Irvin, DRE Defense Lawyer
Lindy LaDow
Straight forward, no nonsense and exceptional value. Give Judicious a call to do the heavy lifting of Search Engine Optimization. The process was easy and Sean explained the process in layman's terms.

- Lindy LaDow, Business Consultant and Coach
Ready to improve your online presence?
We love sharing our expertise and helping businesses improve. Feel free to
schedule a phone call by selecting a time and date from the calendar below:
We're honored to have helped these sites: